I am loving the new acrylic resign earring trend that is happening right now. They are fun in all aspects- fun shapes, fun colors, fun patterns! Bonus to acrylic earrings being popular at the moment is that they are all lightweight in design, making them super comfortable to wear.
---
The earrings I am wearing in the picture are super lightweight and has so many colors within the marble pattern that they can be worn with almost anything!
What makes these earrings even better is the fact each marble pattern is different per earring. True marble should never be an exact match and these earrings give you the perfect amount of similar color an different pattern, all in one!
These earrings have a tp that is gold and shiny! It's more of an overall metallic gold and not a cheap kid looking gold, you know exactly what I'm talking about Linda!
[su_divider divider_color="#dff8f2″ size="2″ margin="5″]
If these aren't your cup of tea, I have linked a few earrings below that might interest you. I am a big fan of earring packs so I typically try to buy those when I can. While these earrings are on the cheaper end I haven't found any issues with them.
I wear earrings every day and none of them have fallen apart on me or had any piece break. Personally, I have spent double the amount on earrings just like these and the quality is no different. Don't be fooled, while the saying goes "You get what you pay for" is typically true, doesn't matter with acrylic earrings.
Why spend $20 on one set of earrings when you can get 8 for the same price!
More earrings = more options!
If any of the earrings do feel loose on the stud part that goes through your ear just dap a little nail glue, hot glue or gorilla glue on it and you're good to go. I personally haven't had to do this but if you are worried and want an insurance plan than I suggest doing this. Be careful if you want to go the hot glue route because you do run the risk of melting the earring since they are made from acrylic.
[su_divider divider_color="#dff8f2″ size="2″ margin="5″]
These are all around amaze-balls.
In this pack you get:
4 different shapes
4 different colors
4 different patterns
4 different styles
All of these colors are great for the upcoming spring an summer season!
Don't be afraid to mix these earrings with tops that have a pattern on it, mixing patterns is one of this seasons trends. You don't need to wear these earrings with plain colored tops.
[su_divider divider_color="#dff8f2″ size="2″ margin="5″]
Yes, you are reading that right ma chica, 6 earrings! If you are looking for one pack to buy then you just found it.
This pack includes:
3 different shapes
3 different styles
6 different colors
6 different patterns
Being indecisive makes putting outfits together frustrating. I'll be the first to admit I own way too much and my problem isn't not having things to pair together, but rather it's landing on a final outfit.
Having a pack of 6 different earrings I can throw directly into my gym bag means I have to plan less and I can just pick at the last minute on which pair of earrings I will wear for the day!
When you click on the link to check out these earrings you will also have the option to buy different 6 packs! Make sure to check them all out carefully because they are all different!
[su_divider divider_color="#dff8f2″ size="2″ margin="5″]
Unlike the above 6 pack, these are a bit more unique and give you more variety.
Each shape is completely different, and there are no repeating colors or patterns.
With so many different sizes in this pack so if you have been searching to mix up your accessory game you've come to the right place. Having different size earrings can really make your jewelry catalog feel larger and give you more options overall.
Whats fun with these is they hang differently on your ear! Some will hang like classic hoops and some will hang foward more, which makes for a better statement earring!
[su_divider divider_color="#dff8f2″ size="2″ margin="5″]
Style Advice For Newbies 
If you are a gal who typically wears studs I suggest starting off with a smaller set of dangles and work your way up to larger ones. Starting off with large ones right of the bat might turn you off and you won't feel comfortable wearing any of them. Don't spook yourself and start off with the smaller dangles just trust me. You test drive cars before you buy them right? Same concept here my friends.
If you typically don't wear colored accessories then I suggest pairing these with solid colored tops so you don't overwhelm your eyes. We typically get so used to wearing the same styles, colors, and patterns every day that even a slight change up is going to make you feel exposed.
My advice for fixing a fear of feeling uncomfortable trying a new style is to just have more confidence in yourself! Sounds easy and I know it's not. So many times my friends and family look at my style and go "I wish I could pull that off. I could never wear what you wear" and I want to shake them up and show them how beautiful they are and that YES you can wear what I wear. I want them to have confidence in how amazing they look and I want them to try new styles to feel fun and pretty and not be afraid it won't look good on them. So much time in life is wasted on being afraid or not feeling good enough. We need to lift each other up and change that! Every woman is enough and every woman is so strong!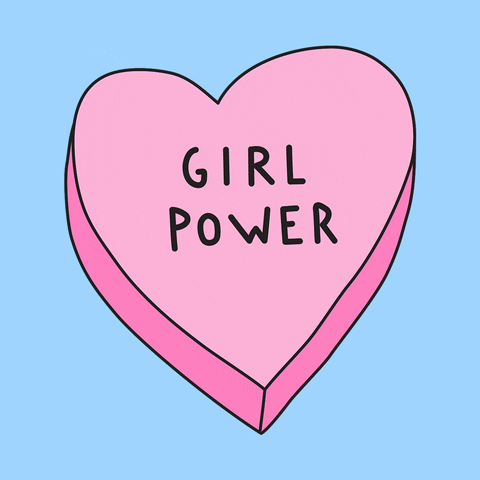 No one else is like you and that makes you even more beautiful! Being one of a kind in this world is an aspiring thing. No one before or after will ever be you or identical to you. Embrace that, own it and show the world a little bit of flare with your new accessories!
Lives to short to not play with fashion and step outside the box once in a while.