Somewhere a shift in the universe has happened and the term four eyes are such a thing of the past. Glasses nowadays are a real head turner and make for a great accessory to go with any outfit. With such a demand for cut eyewear companies are making glasses for those who need prescriptions and additionally for those who don't!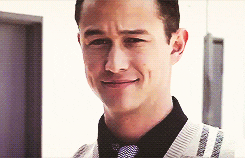 A real game changer in the glasses department are the new blue blocker light glasses. Anyone reading this on a screen should currently be wearing them to benefit your overall eye health. All of the devices we use in our life emits blue light and over time this light can cause eye strain, and even start to ruin our sleep cycle. Some of the damage done to our eyes can be irreversible and can negatively impact your life forever.
People typically spend at least 11 hours in front of blue light that is emitted from all the devices we use throughout the day. That is one heck of a long time in front of screens and our eyes were not made to handle that much exposure. With advancements in technology and more screens being introduced into our lives, it's better to get ahead of the blue light damage before it even has a chance to start.
[su_divider divider_color="#efc5e7″ size="6″]
What are blue blocker light glasses?
Blue blocker light glasses are made to do exactly what their name implies, block the blue light emitted from screens and help prevent FryEye.
FryEye occurs when you stare at screens for a long period of time and are left feeling tired, dry, irritated and can even leave you with blurry vision. Long-term blue light exposure is directly linked to age-related macular degeneration, cone cell death in the retina, and can even lead to blindness. 
The lens on these glasses is made to prevent blue light and UV rays from passing through the lens and entering the eye.
[su_divider divider_color="#efc5e7″ size="6″]
Who should wear these glasses?
Everyone! No matter what stage in life you are currently in, it is important to prevent blue light damage. Standard glasses, prescription or not, don't have a blue light blocking feature.
Kids

: It is especially important for kids to wear these glasses because their eyes are still developing and they need all the protection they can get.

Adults

: Most of us either use our computer for work or for fun and this means our eyes get exposed to the most blue and UV light. Since most of us don't plan on giving up our Pinterest time, it's important to protect our eyes with these glasses while we pin the Best Vegan Soup For Winter. You can't reverse damage but you can prevent it from starting!

Seniors

: As we age so do our body and seniors should use these glasses to prevent regenerative damage from happening.

Outdoor Lovers

: While most of us know to wear sunglasses outside, it can also be beneficial to wear these blue blocker glasses outdoors since even the sun emits harmful blue light into our eyes.
---
Additionally, these are suggested to those who:
Spend long hours in front of a screen for work or play
Are having trouble sleeping
Do work at night
Online shop frequently
Experiencing CVS – Computer Vision Strain
Have been getting headaches or migraines
Want an excuse to wear cute glasses
Play video games
Binge watch TV shows
While these are great for your health, they are also great for your overall style! Oversized frames and a messy bun complete any girls look heading out the door for brunch!
If you're enjoying this post, you may enjoy my post on the best hair-ties here!
[su_divider divider_color="#efc5e7″ size="6″]
These are the glasses I have on in the picture and are also the ones I am currently wearing now to write this post.
Trust me when I say I haven't found glasses like these ever. I don't even wear sunglasses because they typically itch my nose too much.
The way these glasses are designed are made in a way that doesn't itch or irritate the bridge of my nose, and I can wear them for extended periods without even noticing I have them on.
They are a good mix of fitting my face while still having that oversized look. Mine are grey but they offer tons of color options including black, brown and a marbled mix of colors.
I haven't gotten a random migraine in a while and my eyes don't feel as tired after a long day of writing. These are super lightweight and are made to block 39% of the blue light and 100% ultraviolet light.
Lenses on these are anti-smudge, anti-glare and anti-scratch. I choose no magnification in the lens but if you want some you can choose to do so at checkout.
A nice item that you can pair with your glasses is a gym bag. I bring my glasses with me to the gym as I often type after I workout.
[su_divider divider_color="#efc5e7″ size="6″]
This pair linked here has a vintage, retro style design. Non-prescription so anyone can wear these.
Available in:
These glasses cut 90% of the blue light. Because it cuts so much blue light you might notice a little yellow tint to the glasses, but honestly, it's really hard to notice.  Made out of plastic and metal and the lens is Polycarbonate.
Reviewers have said that these fit a little big, so keep that in mind. No magnification is found with these glasses.
[su_divider divider_color="#efc5e7″ size="6″]
These are the same half frame style as above.
Blue light and a test card come with the package so you can see how much blue light is actually being blocked. Use overtime to make sure the glasses are still working.
Don't use a glass cleaner to try to clean these or you may ruin the lenses. A wipe cloth comes with these so you can get rid of any dust that may get on them.
The fit is pretty true to size with these. Some people like to use these instead of wearing sunglasses because you don't have to look through a dark lens, and your eyes are still getting the protection it needs.
A lifetime warranty does come with these, so you can buy these knowing you're protected.
The middle of these glasses is like standard glasses with the two little plastic pieces in the middle, which most people prefer. Little plastic pieces help keep your glasses in place and are more comfortable for some people than lenses that just sit right on your nose.
Bonus: Can be worn if you decided you ever want to go as Clark Kent for Halloween.
[su_divider divider_color="#efc5e7″ size="6″]