Golf headcovers are one way you can stand out on the golf course and show some personal style. With only so many golf sets made in the world, headcovers are a great and affordable way to add some flair to the golf set you already have.
With headcovers being so affordable, it is an easy way to change them up week to week or year to year.
I've searched far and wide to find the best headcovers that will look great while also protecting the club head.
---
Glam Pink Diamond Jewel Confetti Personalized Golf Head Cove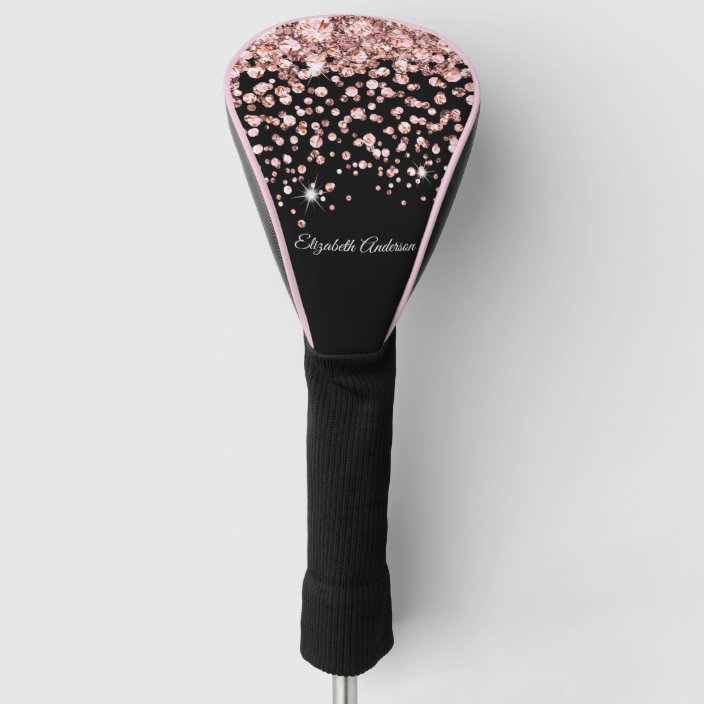 How pretty is this?
Print, cut, sew construction made entirely by hand for maximum quality.
You can choose from over 15 different colors!
You can choose to personalize the headcover or just keep it simple.
---
MilasBeachHouse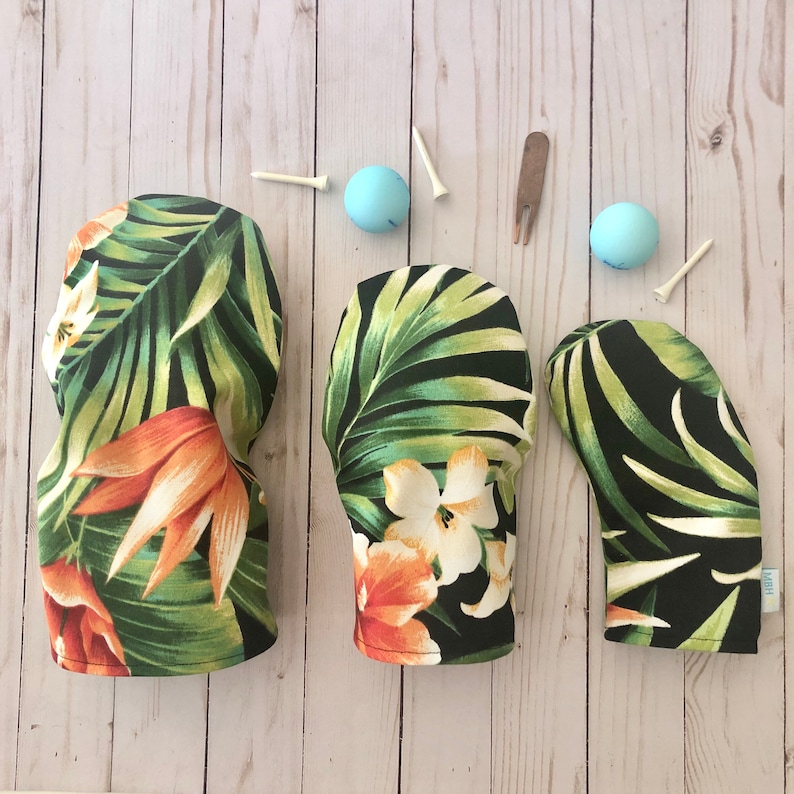 These just scream vacation golf to me!
You can get these individually or buy them in 3,4, or 5 piece sets.
These covers are made of an outdoor fabric and lined with a luxurious no pill fleece on the inside. There is an invisible elastic band sewn into the inside of the lining to hold the cover in place.
This new sleek design is clean and more fitted. They are available in driver, fairway wood, and hybrid sizes. You can purchase each cover separately or as a set. This particular design is a tropical leaf and flower design on a black background with a gray fleece lining.
---
I'd Hit That Leather driver golf headcover by Sunfish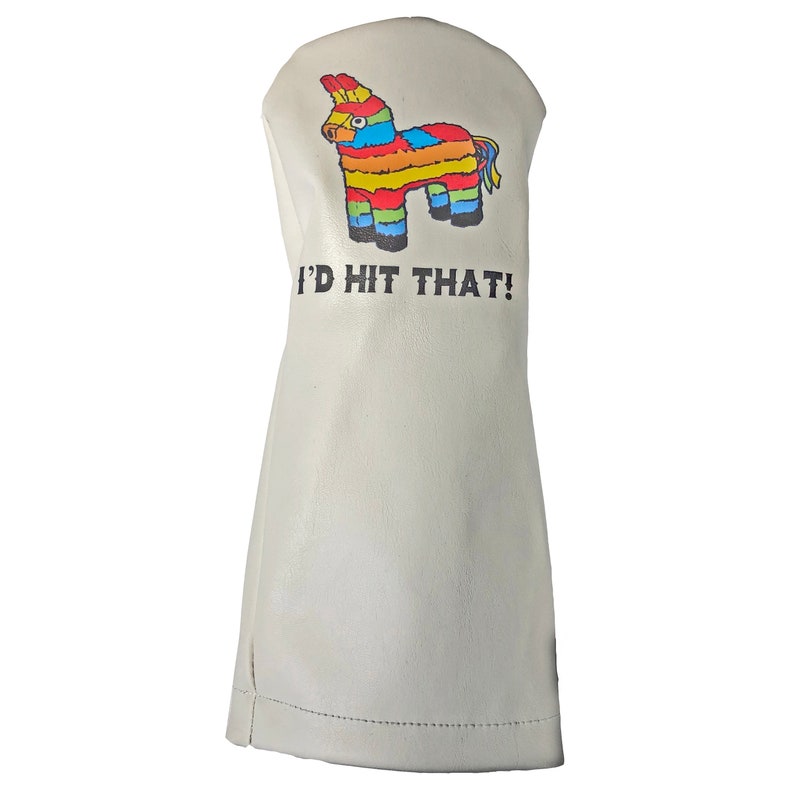 Might not be the best for fancy golf resorts, but I'm sure you can think of one golf outing to use this at that will be a hit!
This golf headcover is hand made synthetic leather.
Hand cut and hand sewn this has super fast delivery and shipping is free.
---
Leather Golf Headcovers -"The Double, Double"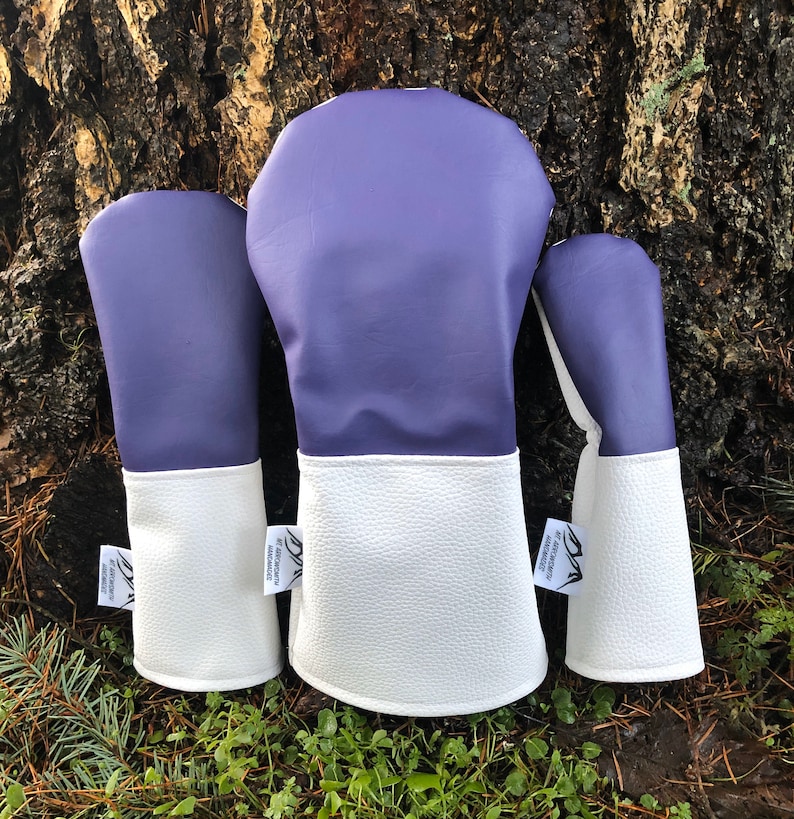 These are perfect for the more minimlast women. Simple, classic and chic.
Comes in a set of 3 and includes one Driver, one Fairway Wood, and one Hybrid cover.
Also available in pink and black.
Made out of marine-grade vinyl leather. Covers have been used for 2 seasons (100+ Rounds) and stand up great to wear and tear!
---
CUSTOM Dog Headcover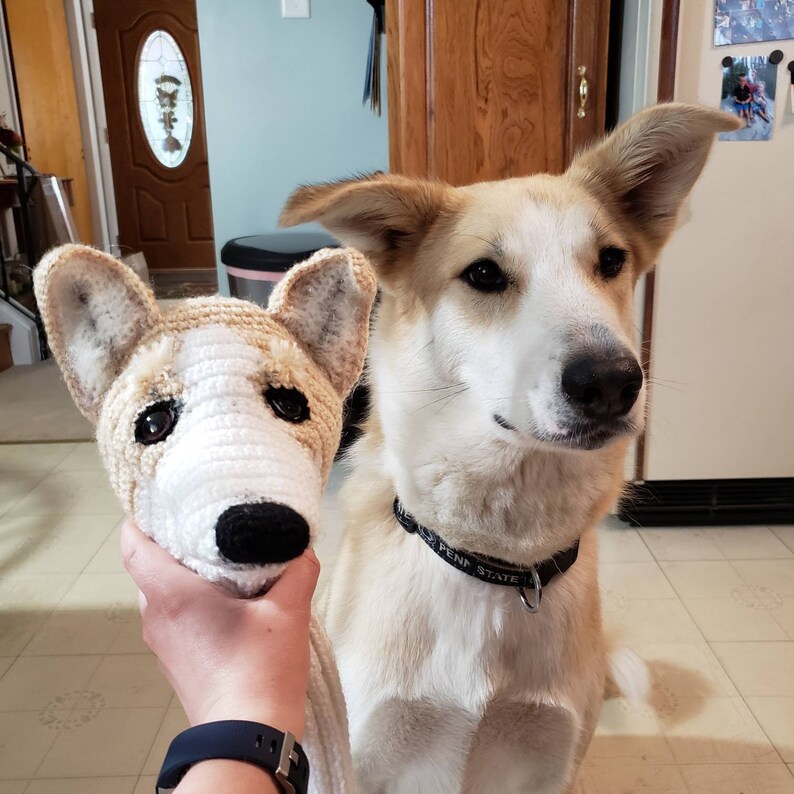 This is clearly best for those who are obessed with their fur baby.
Making a custom dog headcover means taking more time to match yarn colors/textures, designing and testing out new knitting patterns; and getting the 'feel' of the dog right.. so please allow for *3 weeks* for your item to be made!
Each is handmade with acrylic yarn and are washable.
You can have the option to add a coverslip liner to your headcover. This padded liner is hand sewn into the cover and helps cushion your golf clubs, extending the life of your headcover!
---
Bella Tan Ladies Golf Cart Bag (with 3 Matching Headcovers)
This is a real win! You can get this golf bag with the matching headcovers. One of my personal favorites.
Quilted leather-like polyurethane material.
Can you even get over how awesome the color of this is?! You don't often see light golf bags and this one really stands out.
---
Faux Rose Pink Gold Glitter Monogram Name Golf Head Cover
Best for those who want a personalized headcover.
Polyester, cotton, and marine vinyl are all used to make these.
Choose from 15 different piping colors.
Magnetic closure makes taking it on and off a cinch.
---
Are Club Head Covers Necessary?
Headcovers are not a must-have to get onto a course, but they are an excellent idea to own. They will help keep your clubs in tip-top shape and will prevent unwanted dings, scratches, or dents.
Which Golf Clubs Need Head Covers?
Most golfers will choose to have covers for their driver, fairway woods, hybrid clubs and putter.
If you are on a budget I would make a head cover for your putter the last priortiy.
Do Drivers Come With Head Covers?
Yes! Sets nowadays will come with covers for your driver, wood and hybrid clubs.
If you are buying your clubs used or from a third-hand store, you run the risk of getting clubs without headcovers.
Sets that do come with headcovers will match the set's colors, and this is where the fun headcovers can come in handy.
Can Socks Be Used As Head Covers?
I don't know what you are laughing at; this question is actually searched in google thousands of times a month.
If you are asking about a sock in terms of the socks that go on your feet, the answer is obviously no.
Some people do refer to actual headcovers as socks and in that case, yes, put a "sock" on your clubs.
Do Irons Need Head Covers?
Putting head covers on your irons is the definition of being extra.
Sure, it will protect the clubhead, but at the end of the day, they are made out of sturdy material for the sole reason they are meant to be used on all types of ground.
Why do people use headcovers for their irons? Besides protecting their investment for more expensive clubs, headcovers can stop that annoying clanking noise if you prefer to walk or push your clubs.
Something to note: pros don't use head covers on their irons during their rounds, even at the PGA.
If you travel a ton and are going to travel with your clubs, then I would suggest maybe investing in them. Those airline workers do a real number on moving luggage around, and in this case, I totally recommend it.
What Is Tiger Woods Head Covers?
Tiger Woods has the most famous headcover in the world. Yes, his headcover is ironically a tiger but it gets so much deeper than that.
The tigers name is Frank and has been the headcover for over 30 years.
Frank come from Tiger's mom. She bought Tiger his first tiger headcover when he was around 13 years old from the pro shop at the Big Canyon Country Club in Newport Beach, California as a way to be with Tiger when she could't always travel with him.
Kultida hand sewed the words "Love Always, Mom" on the back of the headcover in Thai, her native language.
The tiger is now sold as just about eery gold shop and you can channel your inner Tiger Woods and sport your very own.