I grew up going to the driving range with my dad, and it still remains an activity that bonds us to this day. In high school, I always opted to take gym class and especially loved the golf unit where I finally did my first "real round" on a real course. While I grew up golfing, I always used my dad's clubs or rented ones.
Since I will be 30 in a few days, I figured it was a better time than any to finally get my first adult women's golf club set! I knew I wanted a good starter set that wasn't going to break my bank, yet still, be good quality for my skill level of an intermediate golfer. After some research, I knew I found what I was looking for in the Top Flite Women's XL 12-Piece Complete Set.
This was one of the first things that entered into my mind when looking at golf sets. I chose this specific set because of everything that is included with it.
With this set you will receive:
Driver
3 Wood
5 hybrid
6-9 Irons
Putter
Lightweight Stand Bag
2 Head-covers
For those just starting to look at golf sets, you should know that golf bags alone can be a good $80-$200, so this was a no brainer for me when I saw the golf bag was included.
What are the dimensions of this golf set?
| Model | Loft | Lie | Standard Length | Petite Length | Bounce | Head Volume | Head Weight |
| --- | --- | --- | --- | --- | --- | --- | --- |
| Driver | 12° | 56° | 43″ | 42″ | N/A | 460cc | 200g |
| 3 Wood | 15° | 59° | 42″ | 41″ | N/A | 200cc | 210g |
| 5 Hybrid | 24° | 61° | 38″ | 37″ | N/A | 110cc | 240g |
| 6 Iron | 30° | 61° | 36.5″ | 35.5″ | 2° | N/A | 266g |
| 7 Iron | 33° | 61.5° | 36″ | 35″ | 2° | N/A | 273g |
| 8 Iron | 37° | 62° | 35.5″ | 34.5″ | 3° | N/A | 280g |
| 9 Iron | 41° | 63° | 35″ | 34″ | 4° | N/A | 287g |
| PW | 45° | 63° | 34.5″ | 33.5″ | 5° | N/A | 294g |
| Putter | 3.5° | 72° | 34″ | 33″ | N/A | N/A | 345g |
Top Flite suggests those under 5 feet 3 inches should get the petite set, but I am 5 feet 2 inches and I got the standard set.
I grew up using longer clubs so I figured that they would be more comfortable for me, and I was right! There is only an inch difference between the standard and the petite set so this isn't a huge deal either way.
Additionally, if you are planning on getting them fitted then the difference in sets won't matter from the start. I didn't get my set fitted and it works great for me! Getting clubs fitted is a personal choice so this isn't a must do if you don't want to.
Material
Another main thing you want to keep in mind is the material used to make the golf club set.
The driver in this set is 460cc Ti composite driver that is made with a low/back CG placement for unbelievable distance and forgiveness.
Having a good driver with forgiveness is going to help your overall game and will save your hands so you can golf for the whole summer, and not just one game.
What does 460 cc Ti mean and why should you care?
"cc" stands for cubic centimeters and the USGA dictates the maximum volume a golf driver head can be in size. USGA is simply trying to limit how far a players driver can hit the ball and the volume of the club-head must not exceed 460 cubic centimeters.
This helps regulate gameplay and makes it fair to everyone playing with you and others around the golf course. If people came out with any sized driver head they wanted then balls would be flying all over injuring others during gameplay.
All of this matters because the larger the clubhead, the more energy is going into the ball, and the further the ball is traveling. Having a golf set come with a driver that has the maximum size head available is going to make your score that much better and your game be the best it can be.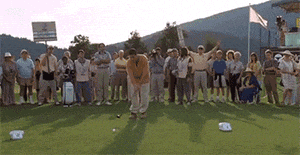 Your driver is the most important club in a way because its what allows your ball to be hit the furthest. If you are hitting balls further with irons or woods then you are with your driver then you should look into getting a new driver! It is a fact that your driver is the club that hits your ball the furthest.
---
Fitted With Graphite Shafts
In this set: the drivers, fairway woods, hybrid, irons, and wedges are fitted with graphite shafts for speed, which is another stand out feature! Clubs either have a graphite shaft or steel shaft and here is why having graphite shafts improves your game!
Graphite shafts are lighter than steel shaft which allows a greater increase in swing speed and overall distance. It is estimated that graphite shafts allow 5 more yards per swing than when people use steel shafts.
It used to be a popular opinion that graphite shafts were only for beginner to intermediate players but even professional golfers, like Tiger Woods, started using graphite shafts first dating back to the early 2000s. Tiger Woods just won another master with those graphite shafts, so you know this is something huge you want in your golf set! I would eat the same as Tiger Woods if it meant my scores could come close to his!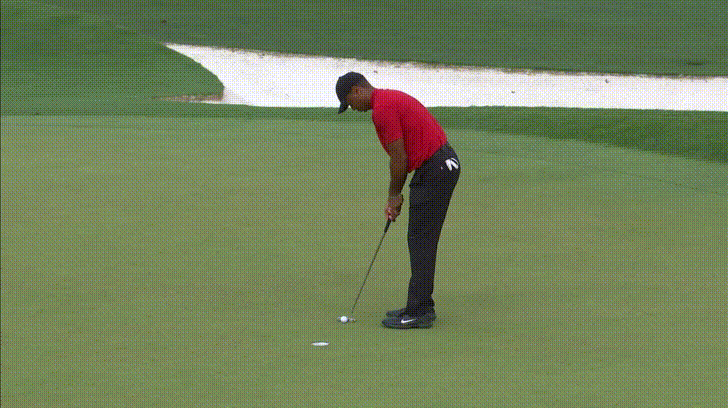 ---
Wide Sole Stainless Steel Irons
Unbeknown to many golfers that Irons can be made from a large list of materials such as aluminum, carbon steel, wood, titanium, and zinc, just to name a few.
Irons in this set are made with stainless steel which is one of the most durable materials, and since it is most frequently used in golf sets it provides a low cost for the consumer.
---
Having a wide face on each iron allows for premiere weight placement and speed, which will help your chipping shots accurately make it onto the green. The wide face will allow for more user error which benefits the player's score and ego. No one likes going in for the swing and missing the shot; makes a person look like an instant newbie and we've all had missed swings after one too many cocktails during an 18 hole game. I like to think of the wide faces as an insurance clause, that can comfort me when I have a tight shot on a weird angle or windy day.
---
Nylon Headcovers
Right off the bat, I can assure you not all women's golf sets come with any type of head-covers. This set comes with two nylon head-covers that go over your driver and 3 wood.
Nylon is one of the most durable materials and I prefer these head-covers to others I've seen because they are simple and chic, which is what women want. I love animals, but I'm not into the over popular tiger or panda ones I see the old men use on the courses. They look tacky to me and I feel like they are unnecessarily bulky.
The bottom of these is knitted, which makes them easy to put on and easy to take off. I like the knitted bottom verse the leather ones because I get nervous when people are behind me on the course and I don't want to spend five minutes getting my head-covers on and off at every hole; ain't no one got time for that!
---
Soft Grips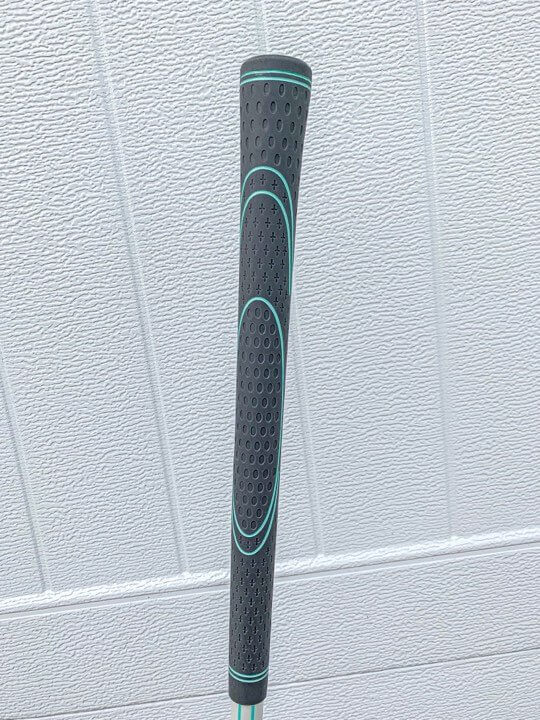 Each club has a nice soft but durable grip! The padding used for each grip absorbs the shock from hitting the ball and therefore saves your hands and arms from pounding.
The grip is very comfortable in my hands and is non-slip which is key for having a good swing. I have used these in the rain and they really hold up to its waterproof features that it promises.
Grip length is long enough to fit your hand position which is nice because some sets I looked at have rather short grips for women's clubs, which means you either have to change your grip or you hold onto the club shaft. I'm not sure if the makers assume all women have tiny shorthands, but someone needs to inform them this isn't true.
Women's Golf Bag
As I mentioned above, I was over the moon about this set including a golf bag! The bag itself is perfect for fitting all the clubs that come with it plus more you may choose to add to it. There was a driver on sale that I right away added to my set, and it fits in great!
The bag also has a kick-out style stand which is convenient for days you don't want to use a cart and especially excellent for the driving range!
A backpack style strap
is also attached to the bag which makes it easy to transport from car to the green. The entire strap is made of soft padding which means it is more than ideal if you want to walk the
9 or 18 holes instead of using a cart; the strap won't dig into your shoulders. The strap is adjustable which makes it great for women who either need to bring it in or make it bigger to fit around their shoulders and sit comfortably for those with big boobs.
6 different dividers are found within the bag that has full-length mesh and padding so you can easily organize your clubs. The padding will protect the entire club so they won't get dented, scratched or bent.
Pockets
There are 5 different pockets located throughout the outside of the bag. Each pocket has a zipper and is rather large in size making them deep enough to fit any golf accessory you may need.
The amount of pockets and the size is another thing that attracted me to this bag! I like to be prepared for anything, and I also like to keep enough liquids in my bag. Even the smallest pocket on this bag can fit over 4 standard size water bottles, showing you how big these pockets really are.
This bag
only weighs 4.1 lbs and has a built-in umbrella holder!
The entire bag is made of nylon which means it is weather resistant, dirt resistant and waterproof! The bottom is made from a hard black material that is great for when you stand it up on the grass.
Because each Iron, Club, and Hybrid is made from high-quality material carrying all of them in the bag is super easy because they are so lightweight. I really like putter included in this as well because the shape of it allows me to get those much-needed puts. It's built to be lined around the ball so you can envision exactly where your ball is going to go.
Final Thoughts
This set is perfect for beginner to intermediate players who want a solid set of clubs without breaking the bank. These are not the cheapest and additionally, are not the most expensive so it's great for those who are going to go out more than once or twice per year. You can always add additional clubs to this set to really customize it to your liking.
It is made for left or right handed people, and you can also get it in a standard or petite size. A good rule of thumb used by the pros is anyone under 5'5 is good with a standard set and those under 5 foot should look into the petite.
I suggest getting this set for those who are new to the golf courses but aren't at the level of going more than once a month yet. These are great to learn on and are a better option for those still perfecting their swing, because, if you hit the ground a bunch, you aren't ruining a super expensive set. Once you have mastered the game a bit more then it is smart to invest in some pricy clubs.
If you want to be decent at the golf course and don't want to get left behind, I suggest getting these before your next round! They really do make a difference when compared to super cheap clubs because they allow for a better swing and will carry your ball further, faster and more accurately to the green.
Take it from a woman who grew up using men's clubs; I wish I would have gotten these years sooner! It has considerably improved my overall game and I am starting to grow as a player all around.
---
Related Article: