Collagen and retinol seem to be added to just about every skincare product nowadays.
It leaves many of us wondering what each exactly is, what the difference is between both, which is better, what age you should start using them, and do you need to be using collagen, retinol, or both daily?
While your best friend may have read an article about it in Cosmopolitan, do you really want to take her word for it?
She was also the one who read "You can get drunk off of a vodka tampon," and that didn't turn out well for anyone involved, now did it?
Don't be a dummy and keep on reading to get all the answers to your FAQ, answered by an esthetician, and see why you should be incorporating them into your skincare routine now!
IMAGE
PRODUCT
DETAILS
Radha Beauty Retinol Moisturizer Miracle Cream for Face

My top pick as a cosmetologist
2.5% active Retinol, Hyaluronic Acid, Vitamin E, and Green Tea
Promotes faster cell turnover vs. other products
No oily residue
Great for sensitive skin

Earth Therapeutics
Retinol Cleansing Facial Towelettes

 pre-moistened, ultra-soft cleansing wipes that gently and effectively remove makeup and refresh the skin without irritation
Infused with retinol to boost cell turnover to revitalize and rejuvenate skin.

The Ordinary – Retinol 1% in Squalane



A water-free solution contains 1% pure Retinol, an ingredient that can reduce the appearance of fine lines, photodamage, and general skin aging.
Referred to as the holy grail

Top Pick

OLEHENRIKSEN – Truth Serum®

Brightens firms fight visible signs of aging and deliver all-day hydration
 daily multivitamin for the skin and Ole Henriksen's #1 age-defying serum
Supercharged with True-C Complex™ and collagen, this potent vitamin c

Boost Peptide Face Serum

Natural & Organic
 Plump, Smooth, and Even Skin 
Helps Collagen Production & Optimal Skin Health 

Body Merry Retinol Cream

Use day and night
Defends and restores skin issues of anti-aging
Cruelty-free
Ingredients include green tea, organic jojoba oil, & aloe

The INKEY List Collagen Booster Firming Peptide Serum


Supports natural collagen production.
Provides collagen-boosting benefits to help skin appear plumper and firmer
Formulated without a list of over 50 ingredients, including sulfates (SLS and SLES), parabens, phthalates, and more
What Is Retinol?

Retinol is the purest form of Vitamin A that helps stimulate the production of new skin cells.
What does retinol do in skincare products?
Besides helping produce collagen it minimizes fine lines, wrinkles and diminishes hyperpigmentation, blackheads, and dark spots. Overall, it helps make skin look tighter, even-toned, and younger. It can also be used to reduce the appearance of acne.
Additionally, it helps slow down the aging process. Until about age 30, your skin sheds, sort of like a snake, and reproduces cells every 28 days. This shedding and reproduction process is what keeps young skin, looking well, young.
After your mid-thirties, your cells start to reproduce in a cycle of 50-70 days, which is a significant slowdown. This slowdown is what makes skin appear older. As a result, your skin will become dry, dull, and more worn down in overall appearance.
What Is Collagen?
Collagen is produced naturally by the human body and is responsible for keeping skin looking plump. Unfortunately, we start to lose collagen production in our early 20's, the very first sign appearing as soon as 25!
What does collagen in skincare products do?
Collagen penetrates the top few layers of the skin, providing a temporary fix to skin signs of aging.
Retinol Strength vs. Collagen Strength
There is no doubt about it that retinol is significantly stronger than collagen. This is because retinol penetrates down deep into your skin, tricking your body into thinking it's younger than it is. Once the retinol is penetrated, your skin can turnover cells faster again, which helps it appear more youthful and smoother.
Collagen only has the ability to penetrate the top few layers of your skin, providing temporary relief to a more severe issue; which is also an inevitable one known to all as aging.
Not All Retinols Are The Same
There are different types of retinol and each of them is different from the other in terms of strength. Retinol is just one variation of a retinoid (Vitamin A) product. Ideally, you will want to visit a dermatologist to be prescribed the correct retinol for your skin type, wants, and needs.
If you were to look at the ladder of retinoids from weakest to strongest it would appear as follows.
When in doubt start with the weakest and work your way up to the strongest.
Are there different types of collagen?
Yes, but not pertaining to skin appearance. Collagen comes in types 1, 2, and 3. Type 1 deals with the appearance of the skin, type 2 deals with protein in cartilage and connective tissue, and type 3 deals with collagen found in the intestines, muscles, blood vessels, and the uterus.
Applying Retinol + Collagen
Retinol is going to come in cream or lotion form. Collagen can come in a few different types and can be ingested, injected, or applied topically. There is NO scientific evidence supporting the benefits of collagen when applied topically, but scientific evidence shows positive results when it is ingested or injected.
When should you start using anti-aging products like retinol & collagen?
Way sooner than you probably think! Using anti-aging products in your early 20's is going to be more beneficial than if you wait till your 30's. In addition, the earlier you introduce these products, the less damage there will be done to your skin; it's better to be proactive than reactive to your skincare regime.
Your skin is still developing and changing before you are 20, so you don't need to use them any sooner. However, teens can use retinol as a spot treatment to help control and diminish the appearance of acne.
Application Tips
Always apply collagen and retinol to freshly washed, bare skin and never try to layer either on top of one another or over other face products. These both are considered a base product and can be layered with products on top of it once it is applied to the face, but not vice versa. Also, layering them over other products will block them from penetrating the skin, thus making them useless.
Something to keep in mind: Your skin will go through an adjustment period when using retinol. If you want the adjustment period to be less noticeable, start with the weakest form of retinol and work your way up. If you start to have an adverse reaction it is a sign your body can't handle that strength and it is suggested you go back down to the previous retinoid level.
It is also essential to apply it just once the first week. Please don't come in with your guns blazing trying to apply it twice a day every day or you're going to irritate and damage your skin. You must learn to walk before you can run!
Use both continually and religiously, or your skin will go right back to where you started. Then, pair it with a beauty roller to really get the product deep down in your skin!
Incorporating Retinol Into Your Skincare Routine
There are a few do's and don'ts when starting to incorporate retinol into your daily skincare routine.
You want to follow these carefully or you can do damage to your skin that can be short-lived or permanent.
DO
Choose the right strength. Recommendations: Try retinyl palmitate for sensitive skin, retinol for "normal" skin, adapalene for oily, or acne-prone skin.

Alternate harsh skincare products or services. Don't use harsh acne products, acids, or peels on your face + skip waxing on the night or morning after you use a retinoid, or you'll risk irritating or burning your skin
Don't
Use too much at one time. More products layered on top of each other isn't going to make the product work better. Instead, start with a pea drop size and use that for your entire face.
Skip Sunscreem. Retinoids can make skin extra sensitive to the sun, which can cause sunburns, rashes or discoloration, so load up on SPF 30 or higher each morning and try to get a face-specific sunscreen.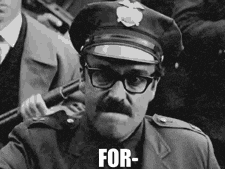 Since retinol is a bit harsh on your skin, it is suggested you start off using a pea-sized amount just once the first week, two times the second week, three times the third week, and so on. Once you have fully integrated retinol into your skincare routine it is suggested you use it every other day, FOR-EV-ER.
It is also essential to use a moisturizer about 20-30 minutes after applying retinol to keep your skin fully moisturized; preventing dry skin and fugly flakes.
Incorporating Collagen Into Your Skincare Routine
Since collagen isn't as harsh there aren't too many do's and don'ts.
DO
Use it in the form of a night cream or mask. Since it gives you a quick fix option a night cream or mask will noticeably tighten the face giving you the fastest anti-aging result.
Use it daily or you won't see continued results. Safe to mix with any other type of skincare products or regimens.
Don't
*Apply to much. More product does not equal more results. Your skin only absorbs so much at a time and you will end up wasting it.
*Use it as a sunscreen replacement. While it won't dry out your skin, you still need to use something with SPF in it to prevent sun damage. You can find SPF moisturizers with collagen added into it, which would be the most bang for your buck
Extra Tips
If you have susceptible skin you might want to stick with adding collagen to your skincare routine vs adding a retinoid. Collagen products will give you results without diving too deep into the chemistry and makeup of your skin.
Either product can come as a stand-alone topical serum, cream or lotion or they might be added into other beauty products like toner or moisturizer.
Which one is better to use: Retinol or Collagen?
This is going to be 100% situational to each person and their needs.
Use Collagen if:
You want an overnight result
Have sensitive skin or break out from retinol products
Want a less harsh option
Want to have quick plump and even skin
You want added benefits of strengthening hair and nails and help overall gut health
Use Retinol if:
You want to fix your skin problems long term, not just cover them up
You have deep wrinkles you want to eliminate
You want to shrink pores, brighten dark spots and plump your face by deeply resurfacing your skin
You want to transform your complexion over time and soften all your features
You want to fight acne and inflammation
Remember because retinol boosts collagen production, it doesn't ever make sense to use them both together. Using retinol will give you better results than using just collagen products alone. Because retinol is the product that brings collagen back to life using retinol is always going to be more powerful and more beneficial to your skin. If you want to go for the big guns right away, then pick retinol, and you essentially are using both in one.
Using Both
The only time it makes sense to use them together is to use collagen to make your skin look great for an event coming up and then switch to retinol after to fix the real underlying issues. But don't ever apply both products to your face at once or on top of each other or you are just throwing your money down the drain. It would be like adding cream to your coffee twice; adding it once gives you the taste you want and is overkill.
If you are stubborn and really want to use both to cover all bases then you should use collagen in an ingestible form, the most popular being a drinkable powder. And then use a retinol product in the form of a topical serum or lotion.
Now that you know the difference between both let's take a look at the top-rated products you should be using!
A few of these I have personally tried and tested myself, and a few others have top-rated 5-star reviews!
Retinol Moisturizer Cream
This was the first retinol product I ever purchased because it has over 4 stars on over 5,100 reviews!
It contains 2.5% active Retinol and has Hyaluronic Acid, Vitamin E, and Green Tea. All of these are ingredients are crucial for the look of young skin!
I have sensitive skin so I loved that this is free of fragrances, dyes, and parabens. It is 1.7 fl oz and it comes in a pump type of container. You press it down and the perfect pea-size amount of product comes out! It eliminates all thinking necessary and helps save your product so you don't waste any.
You can use this morning and night!
While you might think 1.7 oz isn't enough, this lasted me almost a full year! A little bit goes a long way and you don't want to use too much product. Which is a good rule of thumb for any skincare product.
Body Merry Retinol Moisturizer Anti Aging
This bad boy is another big stat crowd pleaser. It has an almost perfect 5-star rating with over 3,000 reviews!
This product is mixed in with a moisturizer so you don't have to worry about putting a second product on after you apply this.
Additional ingredients found in this are green tea, organic jojoba oil, & aloe! It is cruelty-free and Leaping Bunny certified.
Each bottle will be made in the USA in a GMP-compliant facility and are FDA registered. The bottle size is a big fat daddy coming in at 3.4 oz.
THE ORDINARY – Retinol 1% in Squalane
If you haven't seen or used The Ordinary skincare line, you must be living under a rock.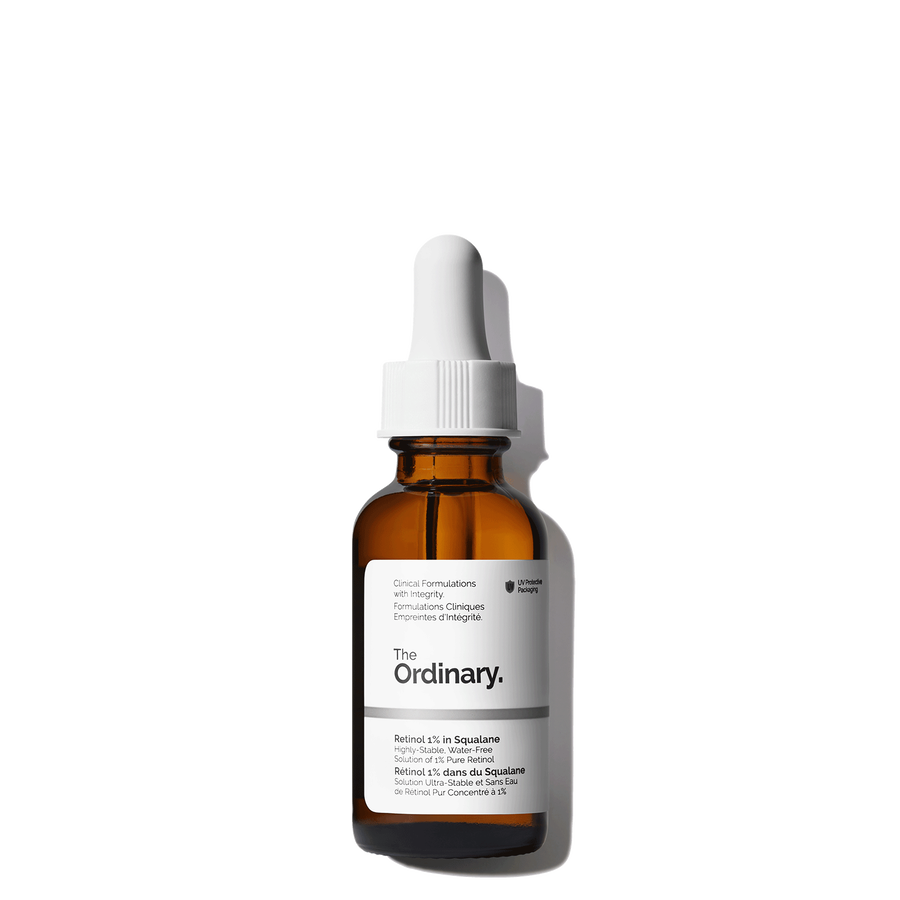 This brand has become a household name with a major cult following.
This water-free solution contains 1% pure Retinol, an ingredient that can reduce the appearance of fine lines, especially the ones by your eyes. The eye lines are one of the main areas that age people.
This product is only found in one place due to its strength, and I suggest using it after you have built your skin with a weaker retinol product.
This isn't a product you want to use if you haven't ever used retinol products before.
Truth Serum®
This serum is like a daily multivitamin for the skin and Ole Henriksen's #1 age-defying serum.
Ole was an early adopter of vitamin C in skincare, and its antioxidant properties play a role in promoting collagen make which is a crucial ingredient.
Supercharged with True-C Complex™ and collagen, this potent vitamin c collagen serum helps brighten and firm the skin as it delivers all-day hydration.
Enriched with orange and green tea extracts, this fast-absorbing, oil-free formula revives the complexion. Luxuriate in this serum's luscious, energizing citrus aroma and silky texture as it glides beautifully on the skin for a healthier, more youthful-looking Ole Glow™.
Brightens
Firms
Fights visible signs of aging
All-day hydration
Women say that this product is why they no longer wear foundation because it plumps the skin and evens skin tone so much that foundation isn't required anymore.
Imagine getting out of bed and just going out and about for the day! No more foundation, no more blending, and smoothing, it's every girl's dream.
NutraNuva Face Food Anti Aging Natural Serum Complex
I think of this product as my honorable mention.
This collagen serum is vegan and contains more vitamin C than 55 Florida oranges and comes in 1 fl oz!
They made this formula to contain smaller molecules than other collagen serums so it can penetrate deeper into your skin.
You will want to use a moisturizer after this product!
---
Scientist Research
There are constantly studies being done on retinol and collagen to understand its anti-aging powers better.
For certain, have it be collagen or retinol, they are both great alternatives to botox and will help make skin look youthful!