Ugh, oh, you saw one too many pictures of the Kardashians and thought it would be a great idea to color your hair black…again.
And much like last time, you now need a way to remove it or, at the very least, tone it down to a more agreeable nice brown.
Don't you fear, Megan, the cosmetologist, is here! While my professional advice is always to leave the hair care to professionals, I am here to help guide you.
If you must do it at home yourself, you might as well know the proper tools and products to prevent more damage.
A Few (Not All) Of My Favorite Methods At A Quick Glance
IMAGE
PRODUCT
DETAILS

Works in 15 min

SEPHORA COLLECTION Heat Activated Color Fader


Vegan
You only need one packet mixed with warm water!
Forms a gel material
Rinses out after 15 min

Joico – color intensity

30 minutes or less, our brilliant K-PAK Keratin-enriched formula lifts direct dyes
1 step
Conditions and protects hair

The OG

Color Oops Extra Strength Hair Color Remover,

Reverses the oxidation process of hair color pigment
Extra Strength with No Bleach or Ammonia
A bit time consuming but 100% result in satisfaction


Tide Simply Clean Laundry Detergent

Gentle on hair when applied correctly
Can be used twice in one day, and continued weekly use
Easy to use – use as a normal shampoo application and condition heavily after!
Shouldn't be used on overly processed hair (lots of color or chemical treatments underneath the black)

Most Gentle

Dawn Dish Soap

Least damaging to the hair
Can be used as an ultra-quick fix, or put it on your hair to soak for 30-60 min before rinsing out
Won't compromise hair integrity

Head and Shoulders Shampoo

Acts as a clarifying shampoo, thus strip the color out of hair
Safe on hair: shampoo made to be used as a shampoo so you can't mess it up
---
Frequently Asked Questions
But first, let's get into why removing dark hair can be a dark and daunting task…pun intended. Besides a red hair color, dealing with black hair is a real pain in the**.
Why is dark hair dye so hard to remove?
Black hair dye has the most pigment a hair color can contain.
Why is this important? Well, my new friend, this is important because making it lighter means you now have to fight a high number of pigment that is packed within the hair cuticle.
Can you remove black hair dye to a blonde color?
Lol…no way, especially not by yourself. In order to get from black to blonde, you first need to be brown, then red, and lastly yellow.
Keep in mind this is a very forgiving picture. Not all hair tones are going to look like this; in fact, most won't.
Some hair will lighten and have warm undertones, some will be cooler, and others will be neutral.
Several factors come into play when lightening hair. For example, hair undertone is influenced by a person's diet, medicine they are currently taking, ethnicity, and previous chemical treatments, to name a few.
As you can see in this picture on the left, you can have a wide variety of undertones and shades just within the brown and red family itself.
Now put this into consideration when you want to go from even just brown to black, let alone taking your hair from black to blonde.
Removing the black dye and expecting a lovely blonde tone is just scientifically not going to happen for anyone.
Fun Professional Fact: If you ever want to go opposite: blonde to black: you should first use a red filer color. This red filler color in-between the color process will prevent your hair from turning muddy or too dull.
Is removing permanent black box dye harmful?
The answer to this is going to depend on how you go about removing it.
No matter what method you choose, follow the directions and precise instructions on all packaging. Going rouge is what will cause hair damage.
In any case: each method will be easier or more demanding on the hair depending on what chemicals and techniques are used.
Can you remove black hair dye without bleach?
I don't know if I would use the term remove, but it will change the hair color to a lighter shade.
To say remove means it will eliminate it entirely, and this is only possible with bleach.
Technically speaking, bleach is the only product that can change hair color's chemical makeup and turn it into another.
---
Now for why you came here, folks. It is finally time to go over the best methods for removing black color.
Below I will be going over both traditional and untraditional methods to remove black hair dye.
Method 1: Joico Hair Color Intensity Eraser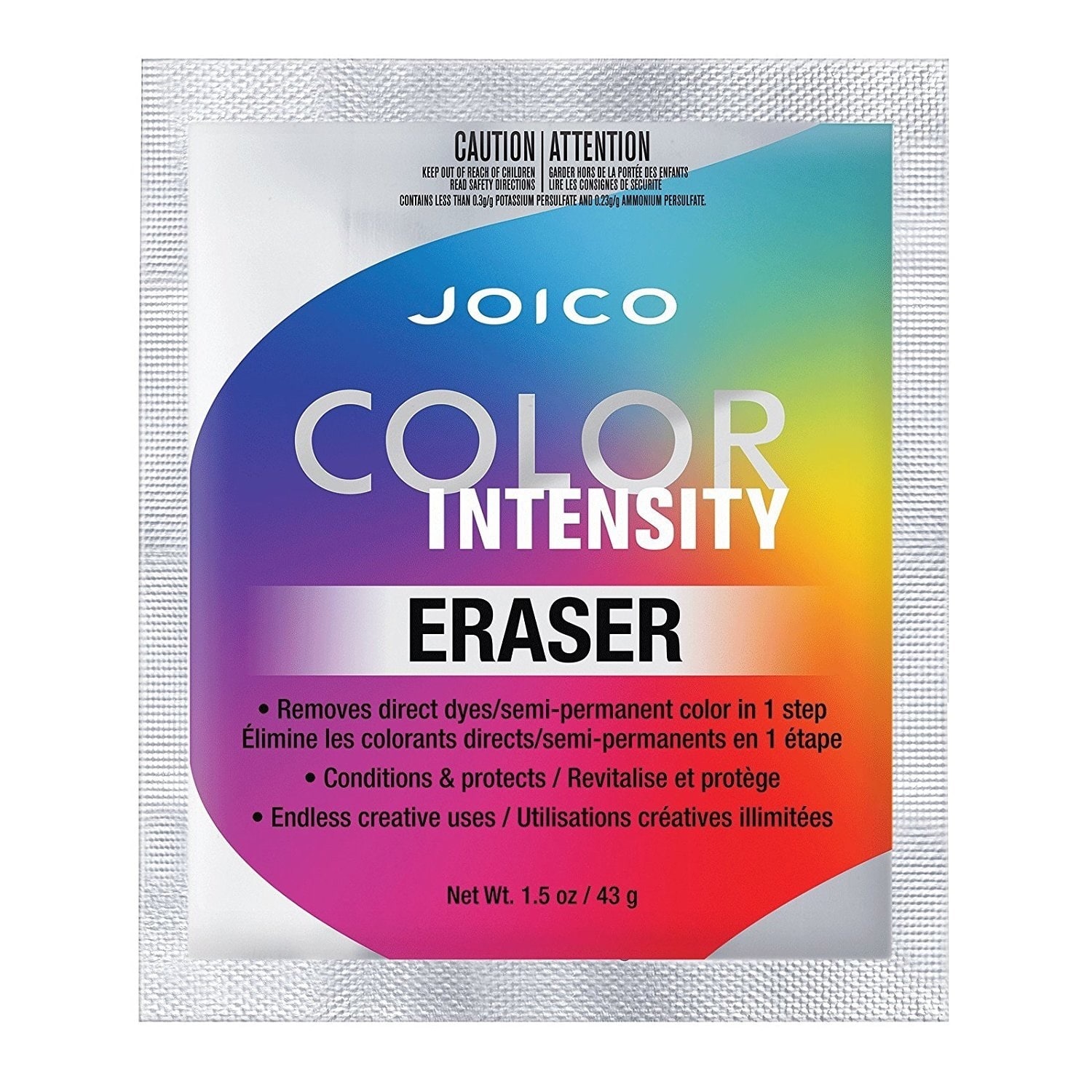 Joico is one of my favorite hair coloring brands and is used by trusted professionals everywhere!
All the best colorists I know love Joico, and you really can't go wrong with any of their products.
This product does need a developer to activate it for use. I suggest using 20, so you don't damage your hair too much. Of course, you can always make multiple applications with this, but you can cause irreversible damage if you use a higher developer off the bat.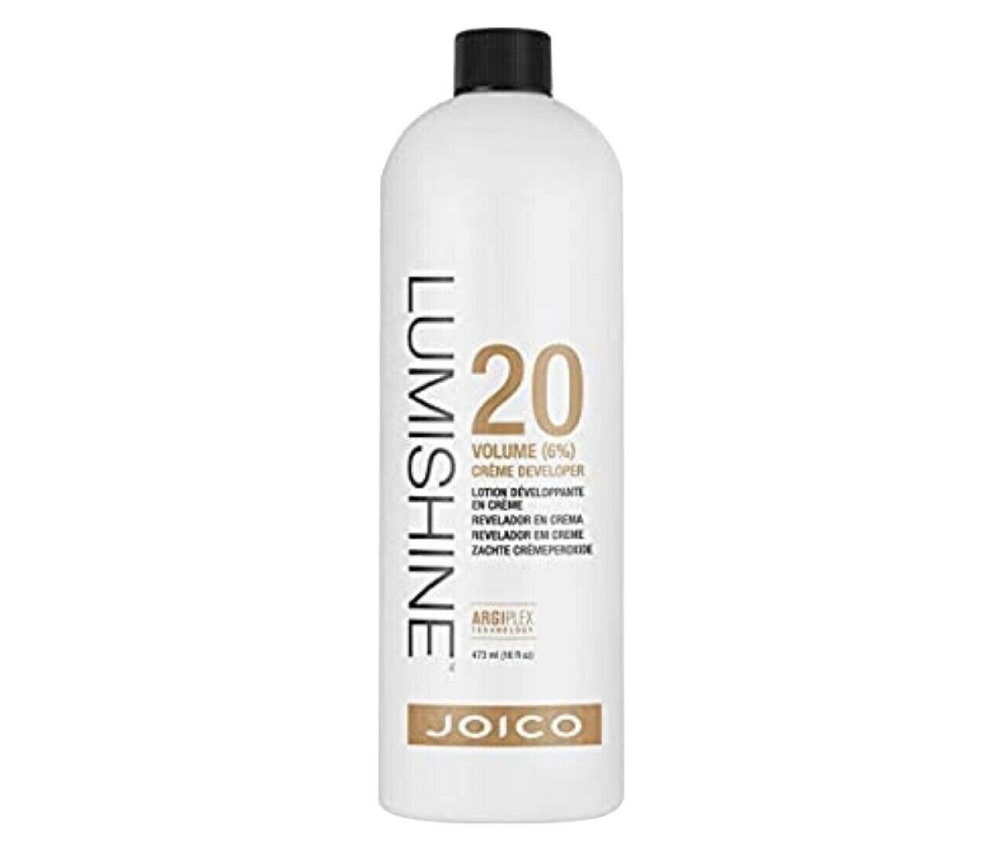 Using 10 won't be enough punch to get the blackout and will end up being a waste of your time.
If you are confident in your at-home hair coloring skills and have worked with them before, I say go ahead and use the 30 or 40 developers.
I suggest wrapping sectioned-off hairpieces in tin foil if you want to amp up the black box dye removal process.
This will create a chemical process that helps lift the black hair color out of your hair more efficiently and evenly.
This product is strong and would be one of my top picks overall!
Method 2: Sephora Heat Activated Color Fader
Free of sulfates, SLS and SLES, and phthalates. This product is vegan and is enriched with vitamin C to soften hair color without harsh ingredients like bleach and ammonia.
All you need is one of these little packets and some water!
This is super simple to use! For this system, you need one plastic bottle, gloves, and a shower cap.
Pour the packet into the plastic bottle and add 4 ounces of warm water. Shake bottle and apply to hair.
Once fully saturated, cover with a shower cap for 15 min and rinse. If you don't have a shower cap, a plastic bag will work just fine. I use plastic bags all the time for my color or conditioning treatments.
To be noted, this will lighten virgin hair. If you are trying to get black box dye out of grown-out hair, keep in mind, it will change your roots' color.
You can try to apply it to the black, or you can choose to apply it to your roots and see what color you get; the choice is yours.
Method 3: Dawn Soap
I feel like the slogan for Dawn should be: when in doubt, Dawn it out!
Dawn can be used for a wide range of DIY projects and is a tremendous bleach-free alternative to getting black hair dye out of your hair.
Since dawn soap is gentle but tough, you can go ahead and apply it on dry hair and let it sit in.
I suggest letting it sit 30-60 min. Then, you can go ahead and repeat this a few times until you notice the water is no longer shedding dark color.
Condition your hair a few times after, and you are good to repeat this process daily, as long as your hair feels healthy. As soon as your hair starts to feel compromised at all (mostly in terms of dryness), take a break for a week and try the process again.
As always, do a few conditioning treatments in-between reapplications of dawn.
This method will be the least damaging on your hair (as far as untraditional products go) and will keep it at its healthiest.
Everyone has Dawn in their home, and it is good to know it can be used to remove black hair color when you are in a pinch and can't get to the store to grab a more traditional product.
Method 4: Wash Hair With Laundry Detergent
You might have just rubbed your eyes and reread that. Yes, you can use laundry detergent to remove hair color.
There are a few different ways you can go about this, and one method works the best!
For starters, make sure you are using a simple and pure detergent with no bleach in it.
My next point should be obvious, but don't use a detergent made for dark colors…I mean, this point should be a given, but here we are.
I have gotten the best results from Tide Simply Clean & Fresh.
Wet your hair and then pour a normal shampoo-sized amount into your hands. Of course, it would be best if you had no more and no less than normal.
Everyone has their own method of shampooing their hair, but I suggest not bundling it up and swooshing it around in a ball; doing this will only transfer the color around and won't actually rinse it out.
Leave your wet hair flat so that each strand lays straight down; the hair should never bunch up into a ball. Next, place the section with the detergent in-between two flat hands and rub the detergent (aka shampoo) into your hair, starting from the top and slowly rolling the detergent down to the ends.
Basically, this method of shampooing in the detergent is like baking. Think rolling out cookie or pizza dough with a rolling pin on top of the counter. Do that action with your hair between your two flat hands.
You should see the color start to slide out and down into your drain as you are shampooing. Lightly squeeze and pull it in the water until the detergent is thoroughly rinsed out. You can also use a wet comb and run that through a couple of times with the detergent still in.
Since it is detergent and not typical shampoo, I suggest rinsing your hair twice as long as you usually would.
You can repeat this step twice through, but I don't suggest doing it more than that. Make sure you thoroughly condition your hair after and continue to condition throughout the week.
I don't suggest doing this more than once a week!
Method 5: Head and Shoulders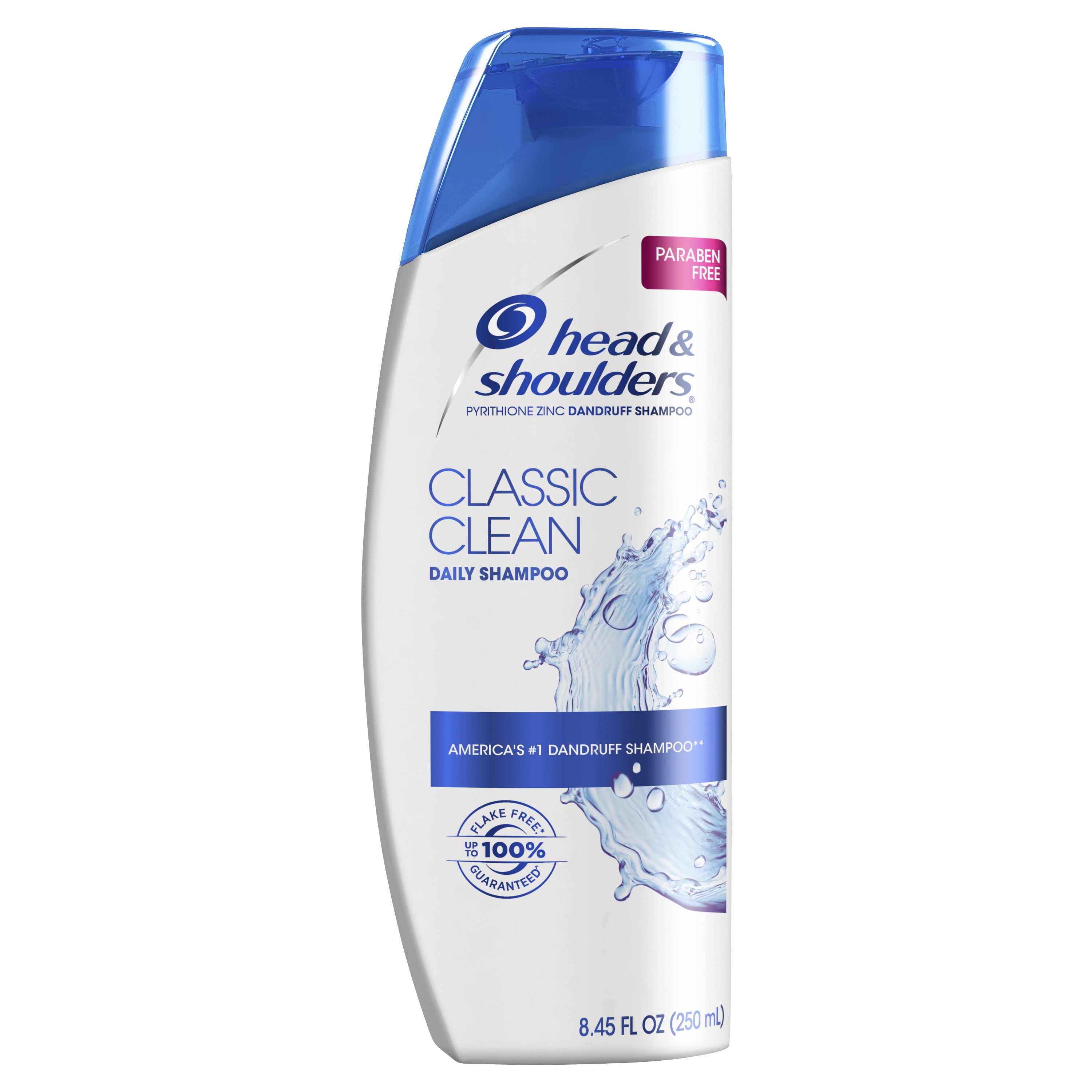 Head and Shoulders is an anti-dandruff shampoo that works like a clarifying shampoo to get rid of, well, duh, dandruff. This means it is perfect for stripping the color out of your hair.
In fact, many professionals tell those with color-treated hair to steer clear of any clarifying shampoo, or it will fade and ruin the hair color.
Since it is a run-of-the-mill shampoo, there really aren't many instructions or precautions you need to take.
Shampoo your hair as many times as you like until the color fades to your liking.
Method 6: Good Dye Young Color Remover
So for those of you who don't know, this is technically meant to be used as a color fader. It was made to be mixed within the actual color process to take normal colors and make them pastel.
Some people have used this as a color remover by itself and have claimed good results.
When using this, I recommend using super hot water to open your hair cuticle up the most it can and then throw this on. Then, wait at least 30 min and rinse out.
Honestly, this would not be my first choice or in my top picks, but some people DYE over this brand and have a huge cult following. So, because of its cult status, I have included it here for you to try!
Method 7: Color Oops Extra Strength Hair Color Remover,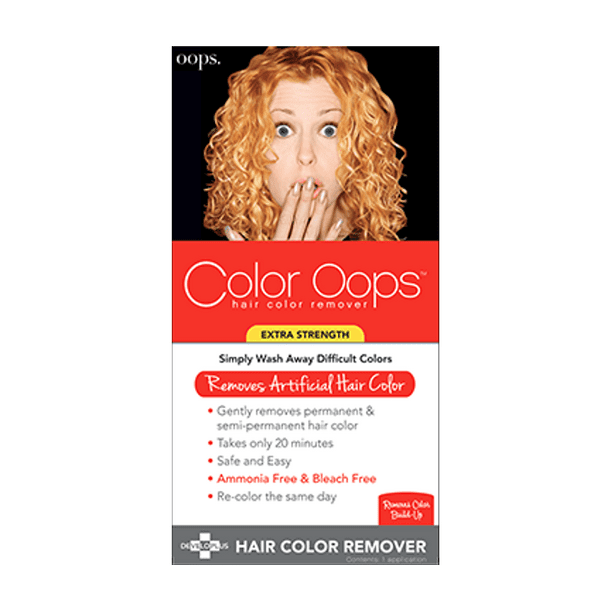 This is the OG color remover that is ammonia-free and bleach-free.
Color Oops was made to correct but also protect hair integrity.
It is safe to apply on freshly colored black hair or dye sitting on for a while.
Because this is a potent product, it will lift them when applied to the roots as well. I suggest trying to use this on the black hair only.
 It contains soy protein and aloe vera to safely removes permanent and semi-permanent hair color.
How to use: Section out your hair into four sections: two front and two in the back. Pour bottle 1 into bottle 2 and shake for 30 seconds. Next, apply the mixture to dry sectioned-out hair. Finally, put it up so it can fit under the cap. Once the cap is on, wait 20 minutes and then rinse.
Rinsing is actually what makes this product shine. The more you rinse, the better the results will be. It sounds excessive, but you need to do a cycle of rinse and shampoo for 20 minutes; once you have done this, shampoo your hair for 5 minutes total, and then continue to rinse for 40 minutes.
This product truly does work, but the effort and time needed are a little excessive and outdated. However, it will give results and keep your hair in a healthy state.
Ideal for those who are new to doing their own hair and want a product that is dummy-proof.
Method 8: Malibu Color Remover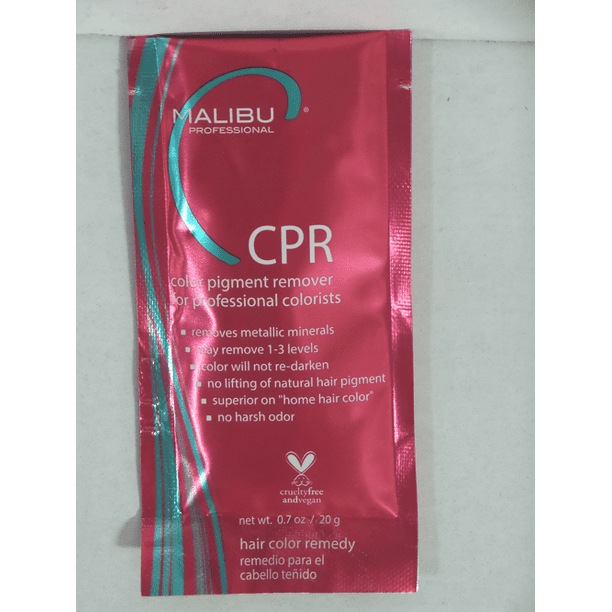 This is what every stylist goes to when trying to remove the black color from hair. It is a little miracle powder that serves as a fall safe.
It works at removing the black color without ruining the natural hair color underneath.
Formulated with 100% vegan, food- and pharmaceutical-grade wellness ingredients and is made without bleach, sulfates, gluten, parabens, preservatives, propylene glycol, fragrance, and formaldehyde donors.
How to use: Fill an applicator bottle with 4 oz. of water and slowly add crystals. Shake to dissolve, forming a gel. Shampoo hair and rinse.
Work gel into the hair using maximum pressure of palms and fingertips to ensure saturation. Use a processing cap and expose it to heat for 15 minutes (heat can be in the form of a hairdryer). Remove from heat, then shampoo and rinse thoroughly 3 times.
I wouldn't recommend using heat from the outside because that will ruin the chemical makeup of the ingredients.
Method 9: Bleach Wash
As a professional, I highly recommend this only for those who are hair gurus. This method will 100% work the best, but it can be very damaging when done wrong.
A bleach wash is also referred to as a bleach bath by many.
Unlike a typical bleach application, a bleach wash is mixed with shampoo before it is applied to the hair.
Mixing the bleach with shampoo will dilute the mixture enough to make it gentle without taking away its ability to remove the black hair dye.
The ratio is typically 1:2:1, which means one part bleach to two parts developer with one part of shampoo. If you want to be cautious, you can go ahead and do two parts of shampoo.
Another option, instead of shampoo, would be to use water. In this case, I would only use one part of water to the 1:2 bleach/developer ratio: I wouldn't increase it to the two parts because it will dilute it too much, and you will have to redo the application.
With the L'Oreal brand, I find it best to use 30 developer. Of course, you can opt to go lower or higher, but take my professional advice and use the 30.
Since this is a bleach product, I suggest using a plastic bowl and brush, along with some plastic gloves. Not wearing gloves may end in burns on your hands or irritation.
I like to look for small gloves because bigger ones make it hard to work with my hands, and things become messy.
Since this is a bleach-based procedure, I suggest wearing an old unfavored shirt and making sure to use old towels. Anything it comes into contact with is at risk of being lightened.
---
Final Thoughts
When removing black hair dye, I highly recommend going with a method you feel most comfortable with.
Make sure to read instructions carefully and don't try to skip steps.
It is also essential to have all the proper tools ahead of time because you don't want to be scrambling halfway through and coming out with messed-up hair.
Black hair dye might be a tricky color, but in the end, you will be able to fade it, and in some cases, you will be able to remove it altogether.
For those wondering what a good conditioning treatment is to pair with these, my personal favorite is below!
This argan oil mask has a huge cult following and over 16,000 reviews!
It is paraben-free and works great with any hair type…I"m looking at you, curly hair girls!
I am also a huge fan of the Olaplex reconstructing treatment system, which is a few products that can really help rebond your hair after all the hardship it has endured after trying to remove the black hair dye out.
I am obsessed with Olaplex. I use it on myself and all my clients! Without it, I wouldn't be able to accomplish half the hair color dreams.
You can purchase the products individually, or you can buy them together as a package.
I suggest buying the package because they all bounce off and work with each other.
To get the best results from something, you want to use the full set; otherwise, you might see a little bit of help but not a full recovery.