Ever leave the salon wondering how your hair stays sectioned so well during your appointment?
You always try it at home but it seems to fall down. It's because of the clips your stylist uses. As a cosmetologist myself we are taught from day one what clips to use and which to stay away from. Not all are the same my friends.
Hair Sectioning clips are meant to hold a large amount of hair at a time without falling. Do not confuse sectioning clips with fashion clips. They are not the same and are not intended to do the same job.
In this article, we are going to highlight some of the best professional hair clips you can currently purchase.
The Best Hair Sectioning Clips — A Quick Glance
IMAGE
PRODUCT
DETAILS
Duck Bill Clips

Rust resistant
Best for setting wet hair styles
Great for precise sections

TOp Pick

Pastel Alligator Hair Clips

Great for thick + thin hair
Long lasting
Bends with your head making them lay comfortably
Ideal for wet and dry hair
Most used by professionals

Plastic& Metal Duckbill Clips

Multiple colors
Plastic top with a sutrdy metal bottom
Holds hair tight
Ideal for smaller sections
Great for thin hair

Butterfly Hair Clamps Non-slip

Great for large sections
Works well for super thick hair
Wide tooth desgin for easy release of hair

Tight Tension Clips –

Extra tight tension
Holes on clips help prevent slip
Can be used with wet, dry, or product in the hair

Duckbill Hair Clips

Rubber for easy grip with no sip
Soft inside teeth so it is safer on hair and can be used by professionals to hold foils in place

Pack of 10
Ideal for thick or thin hair
What are fashion hair clips?
Fashion hair clips are meant to be accessories and have no other purpose. They are not made to be durable, reliable or strong. You can identify fashion clips by the material they are made out of.
Fashion hair clips are typically made out of fun material and include things glued onto them like jewels or glitter.
The inside of the clips is flat and smooth, which allows them to slide over your hair for easy wear.
Fashion clips include:
Bobby pins
Barrets
Banana clips
Butterfly clips
Smooth claw slips
What are hair sectioning clips?
Sectioning clips are tools used by professional cosmetologists to keep hair in clean paired off sections.
They're designed to hold large amounts of hair in place for a long period of time.
They can come in different colors and patterns but are typically made out of some sort of plastic material. Inside the claw of each will be some type of additional spikes, teeth or a non-slipping material.
Besides physical appearance, there is a way to tell hair sectioning clips apart from fashion clips?
A good test to tell if you are looking at a fashion clip or a sectioning clip is to examine the spring. Hair sectioning clips will be tighter and harder to open vs fashion ones will open easily and with little resistance.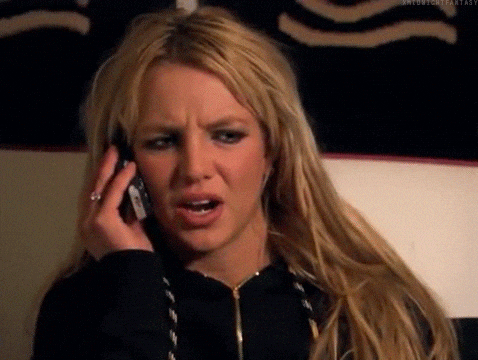 What do people use hair sectioning clips for at home?
Ah Linda, I can always count on you to ask the dumb questions. Sectioning clips are a genius life hack for all your hair needs at home. There are a number of reasons women (or men with longer hair) use sectioning clips at home including:
Keep hair out of your face while you put on makeup
Section while you blow dry it
Section while you curl, straighten or do any type of style
Hold hair back to give your hair a break from ties or bands
Section off while you apply a deep conditioner or masks
Section while you apply your own color at home
Can part locks in sections to make braiding easier
Section locks off while you put in your extensions
To hold hair up on days you just do body showers and aren't washing your hair
Hold your hair back when you are sick blowing chunks into the toilet
You get the idea, Linda. Sectioning clips aren't just for stylist applying color, they can work in place of hair ties and help maintain the integrity of your overall hair health.
Related Article: Pair these clips with non-damaging hair ties to help your overall hair health. Healthy hair is strong, shiny, long, and durable.
Be sure not to miss my roundup on non-damaging hair ties!
---
My Favorite Salon Hair Clips
These trending professional styling clips are my absolute favorite. I use them at home and on all my clientele.
Each sectioning clip is specifically designed differently from others in the industry. This salon clip is double-hinged which makes it flexible, and is capable of laying with the curvature of your head.
Others like these have one hinge and can be impossible to sit tight or flat around your head. With this double hinge, you can hold hair anywhere and it leaves hair dent free.
These work great with wet or dry hair! Designed with a wide jaw and spaced out grooves it can hold hair of any type, length or texture. Especially helpful for those who have curly or thick locks.
The tip of this product is pointed which can help you part-specific sections of hair without a comb.
Each is made out of durable plastic which means you can hold hot hair and have it stay out of the way without burning your scalp as metal clips can sometimes do.
Trust me when I say these are slip free! Whoever made these must of had a hell of a time with typical sectioning clips, got really pissed off and took the liberty within themselves to solve every problem. Thank you to whoever invented this new type of clips.
These are sometimes referred to as alligator clips or professional hair clips! You can find additional colors such as:
Each color has a link attached! No need to search out the pretty colors, I have already done that for you!
How to use crocodile hair clips?
Just push the end and it opens the entire clip. You do not need to do any additional steps for the second hinge on this, it will automatically move and adjust to the hair it is clamped around. Use the bottom jaw to guide where you want the clip to sit.
I throw my crocodile clips in my gym bag to help me get ready faster at the gym. There's a lot of options out there, so don't miss my article on the best gym bags for women.
I suggest going with one that has small compartments so you always know where they are and they won't break banging against other things such as your water bottle or shoes.
---
Butterfly Clips
When you think of hair sectioning clips these are the types that probably the first come to mind. There's a ton of knock-off butterfly products out there but if you purchase the professional kinds, they will be more beneficial to you.
Professional butterfly clips are made with a stronger spring, that is meant to hold large amounts of hair at a time.
I typically use these on people who have thin to medium hair. If I use this kind on thicker hair I will just make smaller sections and use an additional butterfly clip or two.
Inside each, you will find a wide tooth design that aids in holding hair in place. In this specific package, you get 12 white an 12 black.
Each measure at 3.25 inches, however, you can find them in all sizes. Small, medium, and large are all available for you to purchase in the butterfly design.
If you want colored options you can find more colors including:
How to use professional butterfly hair clips?
Press the clamp on the top to open the bottom jaws. When you use these it's recommended to use the top clamp as a guide to match the middle of the section you are trying to clip up.
The strongest part of this is the middle by the spring, therefore, you want to put the toughest part of the hair you are trying to hold in the middle of this clip for the best results.
Obviously, these are made of plastic and while they're durable make sure you don't place your hot tools on top of the clips.
They can be used to hold hair after you have warmed it up, but don't use them to balance your hot tools on. Who is dumb enough to do this you ask? Linda from the salon is dumb enough to do this, I've seen it. It's like the state farm commercials.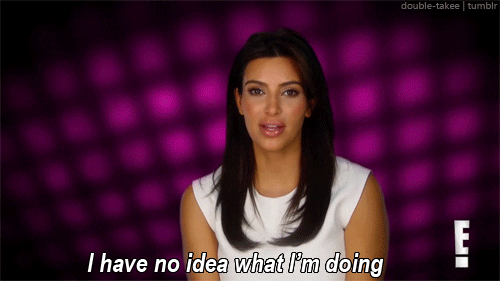 ---
Duckbill Clips
Duckbill clips or as I call them, the long skinny ones, have the sleekest design out of all the sectioning products. Here are my favorite ones.
Because of their long shape and thin body, these are easy to store and keep around your bathroom.
Don't let the outer beauty fool you though, each hinge on these are designed to hold your hair back.
They are called duckbill clips because of its overall shape that looks like, well duh, a duckbill.
How do duckbill clips work?
Each duckbill has a sleek metal bottom and tiny divots on the top clamp. Just pinch the back clamps and the clip will open. These work great for sectioning but can also help you achieve finger waves, loose retro curls or beachy waves. Use the metal bottom to help you quickly part hair and hold it exactly where you want.
Duckbill clips come in a wider variety of materials. Some are going to be a clear plastic while others might be a solid color that you aren't going to be able to see through. Some will have a bend to them and some will just be as straight as an arrow.
If you are using them to simply hold parted hair I suggest getting the ones with a bend and if you want to use them for styling I suggest getting the ones that have a straight bottom.
To achieve styling looks with duckbill clips I suggest using Kenra products! Don't miss my in-depth look at the best Kenra hair products!
Other designs include:
Final Thoughts
Each sectioning clip works great at sectioning and holding hair, but as you have read they can do so much more. With so many options available on the market you can find one that truly fits all of your styling needs.
Make sure to double-check each description to see what material they are made out of, how many come in the pack and what colors are available.
If you get a clip you aren't the biggest fan of don't dismiss that type of clip entirely, it could most likely just be the specific brand you bought. Some brands are going to work better with your hair type than others.
My biggest suggestion is no matter which style of sectioning clip you decide to go with make sure you find one with a good hinge. A good hinge is like a humans backbone, it's what allows the whole thing to function.
If you are using clips to section your hair for coloring it then DO NOT USE METAL CLIPS. Plastic clips must and should be the only clip used when you are coloring or chemically altering your hair. If you use metal clips with chemicals you can burn your scalp causing serious burns and in some cases, you will burn your hair strand to the point where it will fall out.
---
If you have any additional question please feel free to comment and I will respond back immediately!