Having an at-home color maintenance routine plays an essential part in keeping the quality of hair color at its best. While simple and effective products can be found just about everywhere, only one stands above the rest. Welcome to Celeb Luxury – a professional color maintenance shampoo and conditioner line.
This line will forever change the way people handle colored hair by adding shine, increasing vibrancy, and preventing fading between salon visits!
Did I mention this line allows people to change up hair color without the use of any bleach…in the comfort of their own home…I kid you not! Read on to learn how Viral Colorwash and Gem Lites Color line should be in your home now!
What Is Celeb Luxury?
Celeb Luxury is an at home color product line, that goes beyond any other color line to raise the expectation of your hair color needs. People are meant to use it as an at home color care line that includes shampoo, conditioners, and other leave-in products that helps amplify your hair color between salon visits. It helps maintain the integrity of your hair while keeping your color at its best.
What Hair Color Is Celeb Luxury Used For?
Every hair color. Celeb Luxury is made to help fashion hair colors, natural hair colors and anything else in-between.
Celeb Luxury comes in a Viral Colorwash line that is good for fashion colors and a Gem Lites Colorwash line which is great for more natural colors. However both can be used on any type of hair, but try to stick with what they are made for to achieve the best results possible.
How Often Should I Use Celeb Luxury?
These products should be used daily in the place of your regular beauty routine you are currently using.
Using Celeb Luxury year round is great for maintaining hair color that fits into each season's trend. Use the products consecutively in Fall and Winter to darken your color, and alternate the products to keep tones lighter in spring and summer.
Why Is It Important To Use A Color Care Product Line, Such As Celeb Luxury?
Color care products are designed to do exactly what their name implies, protect your hair color. Any other types of shampoo and conditioner lines contain harmful products, that strip the color from your hair shaft thus leaving it dull and faded.
Color care products contain extra moisturizers to quench your locks after harmful side effects of coloring and puts a protective coating over your newly colored hair.
Warning: You are about to get a hair science lesson. I saw that, unroll those eyes! It may be boring, but it will give you an insight into why scientifically color care lines should be used, no matter what. You would be crazy to argue with science, just ask Bill Nye!
Whenever you color your hair, light or dark, you are altering your hair shaft and its integrity. Hair color uses ammonia to break through layers of your hair shaft until it reaches the cuticle. Even products that say ammonia-free still use a mild agent because it still has to lift the cuticle, it just doesn't lift the cuticle as much.  If the cuticle wasn't lifted at all then you wouldn't be able to change your hair color. Ammonia free isn't as harmful on your hair but also won't last as long. Typically with ammonia-free colors, you will be going to the salon more frequently.
Peroxide will then be used to remove your natural hair color and make room for your new color. Peroxide is very drying on your hair. Now that the cuticle is lifted, your end goal color will be deposited and once inserted into the cuticle will react with other molecules becoming so large they stick, leaving you with the color you went in for.
In the cliff notes version of the above: You need the hair color tube (ammonia) plus developer (Peroxide) to come together and oxidize, thus creating the total hair coloring process.
Do Celeb Luxury products contain any harmful chemicals?
All products are free of sulfates, parabens, ammonia, peroxide, PPD, and gluten! All products are pH balanced.
Are Celeb Luxury products vegan?
YES! ZERO animal testing on any of their products and is 100% Vegan!
What do the Celeb Luxury products smell like?
The products have top notes of citrus bloom, mint, mid notes of herbs, florals and bottom notes of sweet musk.
How Big Are The Celeb Luxury Products?
Viral Colorwash, Moisturewash, Blonditioner, and Colorditioner come in 8.25 oz bottles. Viral Extreme Smoothing Styler comes in a 3.4 oz bottle.
Gem Lites Colorwash, Shinewash and Bonditioner comes in 8.25 oz bottles. Gem Lites Secret Fix Leave-In Styler comes in a 3.4 oz bottle.
Why should you give two F***'s about what I have to say on Celeb Luxury Products?
This may be one of the most important questions you are asking yourself, and if you don't ask yourself this while researching products you should be. Anyone can write articles on any product nowadays. I, however, am a credible source.
I have had my cosmetology license since 2008. My resume includes working in every type of salon and traveling on the road working with high profile clientele.
What Products Are Available In The Celeb Luxury Product Line?
Products include:
Gem Lites Bonditioner : This product can be used before and after you wash your hair. Use it before you wash your hair as pre-base, and after your Celeb Luxury Conditioner as a moisturizer.
Gem Lites Colorwash : This shampoo is made to be used with natural colors.
Gem Lites Shinewash : This shampoo is made to be used in an alternating pattern with Gem Lites Colorwash.
Gem Lites Celeb Secret Fix : This product works as an anti-tangler and a leave-in conditioner after your shower.
Viral Colorwash : This Shampoo is made to be used with fashion colors.
Viral Extreme Moisturewash : This Shampoo is made to be used in an alternating pattern with the viral colorwash. It cleanses and conditions your hair while also maintaining the degree of vibrancy you want.
Viral Blonditioner : This Conditioner can be used pre and post wash. Viral Blonditioner works to cleanse and restore moisture to your hair.
Viral Extreme Smoothing Styler : This product works as a leave-in conditioner and anti-tangler, that is made to be used with the other viral products.
Viral Conditioner : This conditioner is made to be used with the viral product line, and is made to help restore moisture and stop fade for all fashion colors.
---
Gem Lites Colorwash
Gem Lites Colorwash is a shampoo color line that can be used with natural hair color tones along with salon colored hair. The product is designed to instantly add color while cleansing, maintaining and boosting color.
Use this shampoo line instantly after you get your hair done, and it is proven to stop fading. Multiple uses of this shampoo can also increase color deposit. The product is made to be ultra-hydrating and moisturizing.
Key features:
Instantly adds color while cleansing
Multiple applications will decrease the color deposit
Sulfate-free, paraben-free, ammonia-free, peroxide-free, PPD-free
No animal testing. 100% vegan. Gluten-free.
pH balanced
Can be used as a toner
Helps stop fade between color services
Removes yellow tones from grey, white and blonde hair. Recommended for balayage hair, white hair and grey hair tones. If you have heavy highlighted hair and want to get rid of that yellow or orange tones, I suggest going with this color.
If you are currently using a purple toning shampoo this one can be used in place of that. Flawless diamond works great to keep platinum blondes platinum.
If you have white/blonde hair currently and want to try a deep grey tone, use this for about 9 consecutive washes and your hair will absorb the shampoo giving you that darker grey tone you are going for.
Flawless Diamond gem lites is as far cool as you can get on the color wheel. Zero hints of warmth will be found in this shampoo thus making the formula beneficial as a toning and coloring shampoo when you want to achieve that ice blonde, platinum blonde or white blonde look. On the same token, this is beneficial for those just looking to tone some warmth out of their current blonde.
Clearly, this shampoo isn't going to do anything on those with dark brown or black hair. Don't waste your money on even trying it and just listen to me. WILL NOT MAKE YOU BLONDE IF YOU HAVE DARK HAIR.
Maintains brightness and brings out pale blonde tones. This one is good for natural blondes who want to add more dimension and shine to their hair.
Citrine is recommended for those who want to maintain a true blonde tone. Depending on your skin tone and the color you are applying this shampoo over this color can appear warm or cool.
Out of all the gem lite colors citrine isn't going to give you a drastic change. Most down the middle shampoo you can buy. If you get your hair done at a salon or color it at home and are happy with the final result this shampoo is great for maintaining that color until the next appointment without changing its tone into something you don't want.
Brings out warm blonde tones.
Sunstone is recommended for darker blondes, light red-heads or more natural blondes. If you like a warm tone to your blonde, I suggest using Gem Lites Sunstone.
Looking for a subtle light red-head look? This one is a fun play on the border of blonde and light.
If you are blonde thinking of going red but don't want to fully commit, use this one consecutively for a while to get a feel for it. If you notice your hair is going to red-blonde take a break from it to let your hair return to the tone you prefer. *Reminder– going red is easy but one of the hardest colors to get out of your hair*
Maintains brightness and brings out caramel tones on medium to light brown hair. Ideal for those who want to brighten or tone their caramel blonde hair.
Cognac quarts belong in the warm color tone family. When you use it more than 9 times with consecutive washes you are able to achieve a deep brown caramel tone.
If you notice your hair becoming to muddy use an alternating shampoo to bring the tone of your hair back down a bit.
Cognac quartz is the best shampoo out of the line to achieve a dark blonde or light brown look. Additionally, it can be used to tone hair to a warm tone with more yellow that will be warm but won't have a trace of red or to much copper in it.
Brings out strawberry blonde tones and helps maintain strawberry blonde and deep blonde hair.
Tourmaline is helpful to natural red blonde heads! It will help bring out your natural hair by adding some shine to the color!
If you currently have a warm red tone in your hair but want to go deeper for fall use this one consecutively to darken your tone down. Once the fall and winter season is over, alternate the shampoo to lighten your tone back up.
This specific color is great for those who are natural redheads. If you are a redhead looking to go dark this shampoo is going to be the best one for you to use out of the whole line. It will give you the deepest result without going brown or changing your hair color completely.
Brightens and brings out copper tones in copper, copper red and brown hair.
Natural redheads rave about how the Fire Opal Copper really brings back the fire to their hair!
Fire opal copper is going to be the least dramatic change for natural red-heads. When you use this product in an alternating pattern it will add depth and shine to your color. Using it consecutively will darken your tone at most a shade to three shades deeper.
Brings out both bright and deep red tones, and brown hair.
Ruby red can be used as a fun fashion color, on redheads to deepen up the tone and on brown hair to give it an overall warm hue.
Warning: This color will change your hair to red if you have blonde hair! If you are wanting just a hint of this red or a pastel red try mixing this shampoo with another shampoo to dilute it down. If you want to play it extra safe dilute the shampoo down with a tiny bit of water! Want to play it extra safe? Try cutting out a tiny bit of your hair and do a test on it!
Here is my personal experience with this color! It kept it a true fire red and didn't stain my towels, bedding or clothes in the process.
Maintain brightness and brings out copper brown tones in highlights, balayage and copper brown hair.
Amber copper brown is going to have the most drastic color change for redheads and blondes. This formula is made with pigmentation that allows you up to five shades of color.
You can go from a medium copper brown or medium natural red and go to a dark rich copper brown.
Amber copper brown belongs to the warm family and will not be ideal for those who want a cool brown color. If your hair naturally pulls warm make sure to keep an eye on the color changes after each wash because it could pull warmer than you actually may want. The term mixing fire with fire comes to mind here.
The warmth in this pulls more of a true red copper and won't have a trace of yellow to it.
Maintain brightness and bring out sunny brown tones in highlights, balayage, deep blondes and brown hair
Brown diamond sunbrown can give you the most drastic change to dark brown out of the entire line of gem lites.
You can achieve almost five levels of color change with this product. Perfect for those with caramel highlights that want to go dark in fall and winter without ruining their hair and having to bleach it again come springtime.
Use consecutively to maintain the dark brown and alternating with another shampoo to achieve the lighter caramels.
Warning : If you don't believe the graph please believe my professional advice. Pigment in this does have the capability to darken your hair a few shades. If you are going darker for the first time, take it slow. You can always darken it with more consecutive shampoos. Once you get to the shade you like alternate the shampoo with another to keep it at the tone desired.
The amount of shine this gives hair is very noticeable here, and this photo is not photoshopped! When using celeb luxury for added shine vs a color change you will not be disappointed.
Maintain natural brown tones and/or correct brassy warm tones in all browns and grey virgin hair.
This shampoo will help tone your hair into a cool brown. If you have deep dark brown hair, use this at least nine times consecutively and it will deposit and eliminate all brassy tones throughout your hair.
Because it lies in the cool color family if you like warm tones to your hair, this is not the shampoo for you.
Brown tahitian pearl gives you two to three shades of color change which will make people notice it without being too drastic.
Out of the entire Gem Lite Colorwash Line, Brown Tahitian Pearl will be your best option for the darkest brown hair maintenance.
I personally use this one to keep any warmth out of my hair and the results have been nothing but satisfactory for me.
I would apply this twice to my ends per shower to give myself an ombre look. As you can see my roots are a little bit lighter and my ends are darker.
How can I manage the vibrancy of the color in Gem Lites Colorwash?
Can be used in an alternating pattern with the Gem Lites Shinewesash.
Gem Lites Shinewash is a clear shampoo that cleanses and hydrates your hair, and is formulated to have a rich, hi-lather that leaves your hair with high shine.
Key features of Shinewash include:
nourishment for smooth texture and body
sulfate and parabon free
100% Vegan
pH balanced
can be used on all hair types, with any color
cleanse + hydrate
Does Gem Lites Colorwash Come With A Conditioner?
YES! The shampoo line should be used with Gem Lites Bonditioner, which is a dual-use conditioner that can be used as a pre-wash and as an after-wash. Bonditioner should be used as an anti-tangler to help reduce breakage.
Use Bonditioner as a pre-wash before cleansing for hair that is porous, dry or damaged or as an after-wash for added moisture and intense conditioning.
Key features:
Weightless, conditions from the inside out
Protects against frizz and unmanageable hair
Hi-gloss shine
Paraben free
100% vegan
pH balanced
What After Shower Products Should Be Used With Gem Lites Colorwash?
The overall routine should be finished with Celeb Secret Fix, which is an anti-tangle and smooth condition styler.
Secret Fix is great for all hair types from coarse to fine and curly to straight hair and will leave your hair feeling smooth.
Key features:
Helps with increased manageability
Anti-tangler reduces breakage
Humidity and frizz control
Zero build up so it won't weigh your hair down
Extreme hi-gloss shine
Put on before you style your hair: provides heat protection from styling tools
Paraben-free
100% Vegan
pH-balanced
When you follow the complete Gem Lites Colorwash regimen ( Colorwash + Bonditioner + Shinewash + Celeb Secret Fix) your hair will be restored back to its healthy and natural form!
Viral Colorwash + Viral Conditioner
This is a shampoo line that is made to cleanse and instantly deposit color, and is best for people with fashion colors! Viral color wash can be used all over your hair, or you can piece out certain sections, for that pop of color look.
Key features include:
Increases color intensity within 2-3 washes
Stops fade between color services
Sulfate-free, paraben-free, ammonia-free, peroxide-free, PPD-free
100% Vegan and Gluten-free
pH balanced
Can be used all over your hair or in pieces
Use Viral Colorwash with Viral Conditioner. The Conditioner will also deposit color onto your strands while repairing any damage that has been caused by coloring your hair. It is infused with BondFix to make your hair up to 3x stronger and healthier.
Use the Viral Conditioner for 2 minutes to maintain hair and can leave on for 20 minutes to increase the color.
Key features:
Rebuilds bonds via the conditioners BondFix
Repairs bleached, lightened, highlighted, all colored, fragile or dry hair
Stops fade between color services
Provides extreme conditioning, detangling and helps reduce breakage
Paraben-free, ammonia-free, peroxide-free, PPD-free
No animal testing. 100% vegan. Gluten-free.
pH balanced
Celeb Luxury has made each Viral Colorwash shampoo a close shade in the Viral Conditioner line. Some shades don't match up exactly, but you can mix and match to achieve your desired color, or mix and match to achieve a totally new hue!
For best results using Viral Colorwash and Viral Conditioner you should start with a very pale light blonde hair color base. All swatches are shown from pre-lightened hair. Depositing color onto other hair color bases that aren't pale blonde, such as medium brown, light brown, dark blonde, medium blonde, dirty blonde, natural redhead etc, won't show vibrant end results. If your hair is a dark color, such as black or dark brown, the end color visibility will be very hard to see.
Yes, all of these pictures are of me from personally trying various products in the colorwash and viral conditioner line. Yes, I do look different in some of them because I gain and lose weight mainly in my face. Yes, I had to do this disclaimer so you know it's me and you don't think I'm trying to fool you with other people's pictures. I write to help people, not deceive them. Nothing is worse in this world than a liar.
Viral Colorwash and Viral Conditioner can be found in the following colors and work best on pre-lightened hair. If you aren't sure which color would work with your skin tone it might be helpful to use a free hairstyle app! They allow you to take real pictures of yourself and change the color of your hair so you don't have to take the plunge in real life and regret it later.
For hair that is highly lightened/bleached white to the palest blonde
Here are my personal results. As you can see my roots are grown out and the shampoo, conditioner combo did not affect the roots.
While I did consecutively use the shampoo, conditioner combo I only washed my hair three times a week.
Yellow is just about the only color I haven't tired. My suggestion is to bleach your hair safely to a pale blonde before you attempt to deposit any type of yellow onto your hair or it simply won't show up and won't be worth it.
Note: There is no matching conditioner for the extreme yellow. I suggest depositing this shampoo on for at least 10-20 minutes if you want a bright yellow and follow up with the Celeb Luxury Bonditioner.
Extreme teal gives you the option to have a light teal up to a dark, rich teal!
Extreme Teal can be used with a few different conditioners to achieve numerous green colors.
I used the teal combo with the turquoise conditioner about 7 times consecutively in this photo to achieve almost the darkest teal look.
To achieve this teal I alternated the Extreme Teal Shampoo with a moisturizing shampoo but still used the Viral Conditioner Turquoise every time.
This was about as true green as you can get. Being from Wisconsin this really took my packer love to a whole other level.
Great at home color product if you want to keep your hair up for Halloween or Christmas. Go big or go home, am I right?
Extreme Blue can be deposited as a navy blue color, or with more washes, it can be a dark blue color.
I was able to keep this dark blue by consecutively using the shampoo, conditioner duo.
I had this color mainly in the wintertime so it didn't fade as much from being in the outside elements. In the summer my hair wouldn't stay this dark because I run outside and I don't wash my hair as often because it gets so dry.
This is one of my favorites in the color care line.
My personal results from using the extreme purple shampoo, conditioner combo is with upkeep. I personally colored my hair with a purple professional product and used the shampoo and conditioner to lock it in place until I had time to re-colored it.
Purple is one of the harder colors for me to keep pure because my hair is naturally black and in order to go purple, you have to be bleached. Because I didn't bleach my hair all the way to a pure white color but rather a pale yellow/orange blonde, my purple color would only look good for a while and then red would slowly start to creep in.
Colorditioner Lilac would be a great choice to use if you are looking for a pastel purple! This will be much lighter than the purple I have pictured above.
Extreme hot pink can be used as a hot pink or with multiple uses can become deep into a pink/red
Extreme Hot Pink Colorwash can be used with Viral Conditioner Magenta.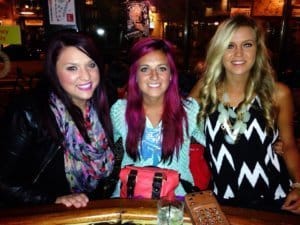 Viral Colorwash and Conditioner is also available in the following colors:
Viral Conditioner Red
Viral Colorwash Pastel Baby Blue
Viral Colorwash Pastel Lavender
Viral Colorwash Pastel Light Pink
Viral Conditioner Coral
To achieve this color I used the VColorwash Extreme Pink Shampoo finished with the VConditioner Red.
I had this color for fall and winter. This was one of the easiest colors to keep up with because my hair pulls warm naturally.
---
How Can I Manage The Color Vibrancy In Viral Colorwash?
To manage the vibrancy of Colorwash alternate shampoo usage with the Viral Extreme Moisturewash.
Viral Extreme Moisturwash is a clear shampoo that cleanses and conditions. It helps hair that is fragile, dry or highly lightened/bleached. Viral Moisturwash is specifically designed for the upkeep of fashion colors.
Key Features:
Rich hi-lather formula
Intensified, high shine
Added nourishment and extreme conditioning for smooth body and texture
Sulfate-free, Paraben-free
No animal testing. 100% vegan. Gluten-free.
pH balanced
Are There Other Conditioners Offered In The Viral Line Besides The Viral Colorditioner?
Yes! Viral Extreme Blonditioner is a dual-use conditioner available in the color care line. It can be used as a pre-wash and post-wash product.
Use as a pre-wash before cleansing your hair that is fragile, dry, porous, highly lightened / bleach or if you change your hair color frequently.
Use as a post-wash product after cleansing for added nourishment, extreme moisture, and conditioning.
Key features:
Weightless conditioning from the inside out
Protects against frizz and unmanageable hair
Works as an anti-tangler to help reduce breakage
Gives hair hi-gloss shine
Restores natural feel back to your hair
Paraben-free
No animal testing. 100% vegan. Gluten-free.
pH balanced
What after shower products should be used with the Viral Colorwash line?
Extreme Smoothing Styler should be used as an after-shower product. It is made to be a leave-in conditioner that is suitable for all hair types.
This product is formulated to helps restore hair back to its natural feel and leaves hair with a smooth, satin feel.
Key Features:
Helps reduce breakage by working as an anti-tangler
Protects against humidity
Helps unmanageable hair
No build-up to weigh hair down
Provides your hair with heat protection against styling tools
Paraben-free
No animal testing
Cliff notes on how to use the color care line to achieve the complete look: