There are so many ways to be an ally to the Black community, from calling your local officials and demanding change to donate to a Black Lives Matter cause.
First you can: Protest. Donate. Speak out on social media. Speak up in real life. But another great way to show your love and support is by shopping the amazing Black-owned fashion brands below.
We the people as consumers can uplift the Black fashion community, and shopping their items is a great place to start!
Each brand is kick-ass and will provide an instant upgrade to your wardrobe! It is imperative for everyday consumers to do the work of helping Black-owned businesses, and now is the time to dive deeper into discovering where you are buying your clothing from.
Full disclosure, I myself wasn't taking into account where I was purchasing my clothing from and who my money was supporting. I was ignorant not to even think about stuff like that, and I took the time to educate myself.
Much like anything in life, your money is always going somewhere, and you have to ask yourself who are you wanting to support and where exactly is my money going?
Purchasing clothing isn't just fashion; it's giving money to companies and people who own thee said companies. I am taking time to think twice about where I purchase stuff from. Whose pockets do I want my money going into?
I want to expand my fashion field and support those who put time into their brands, thinking about the longevity of clothing and support these owners behind the brands that care about our planet and our future as humans.
It's time these brands get the attention and time in the spotlight that they deserve.
Once you get your amazing new pieces be sure to tag them on the gram and any other social media platform to show them the love and support they deserve!
Tagging them is also a great way for your followers to discover these amazing brands they might not have otherwise ever heard of! Spreading the love via word of mouth (or word of mouth to post) is such a simple and easy way we can support these brands and spread their name around!
par Bronté Laurent
Their STORY
par Bronté Laurent is a womenswear fashion label created with the intent of making women feel so comfortable in their clothes they will never want to take them off. We believe in caring for our planet by incorporating recycled material and exclusively using sustainable packaging.
Brooklyn based, Creative Director and Founder Bronté Laurent's fascination with the female mind led her to create clothing that make women feel confident, rebellious and sensual.
Her nomadic lifestyle from living in New York to London create truly one of a kind designs that empower women to feel themselves through clothes by creating timeless pieces.
"I made this for woman, I made this for you." -Bronté Laurent
Prices range from $20 – $200.
NaClO Apparel
Their Story
Naclo Apparel was created by Jamie Williams & Charles (Chuck) Royals amid the first COVID-19 stay at home order as a form of expression and necessity. At the beginning of the pandemic, the pair temporarily left their respective lives in Brooklyn, NY & Los Angeles, CA to move home to North Carolina. Within a week of being quarantined in North Carolina and only a week's worth of clothes each, Jamie and Chuck quickly realized that they were ill equipped for the months of "staying inside" to come.
The partners figured out a way to creatively outfit themselves for the foreseeable future by tapping into one of their favorite clothing modification techniques, bleach processing. This need for fun, functional, and creative clothing birthed Naclo Apparel, a collection of vibrant "live in" wear that has blossomed into a growing community and product assortment.
The colors they use for their clothing is striking and always on trend.
G L O W + S E E
Their Story
Founded in 2016 Glow is the brainchild of Comet Chukura, a Londoner, fashion-conscious cyclist and graduate of The London College of Fashion. Combining her passions as a designer, women's advocate and cyclist into one venture, for the good of the consumer as well as the maker.
Comet's influences combine fashion and purpose, resulting in an urban accessory collection that looks good, feels good and does good.
Their motto:
Safe + stylish light-reflective apparel.

Not for profit. Slow + Sustainable. Purposeful + Functional.
Pashko
Their Story
By the time I was 40, I had a great track record of designing for other people – Giorgio Armani, Anne Klein, Perry Ellis, Paco Rabanne – and I joined Gap to head up their global design team in 2007. But then I started hearing stories from our denim factories: The rivers downstream were blue from all the dyes, and the fish and the water that these communities depended on were becoming contaminated.

So I decided to do something about it: I committed to making sure that all the water leaving Gap's denim factories would be cleaner than when it went in. We printed everything that we did for clean water on the garments – because I thought people cared and they should know. The initiative was a huge success. That was the first time I understood that if we could be smart about it, we could do good business that was also good for the environment.
A few years later my son and I were walking down our street in New York and he asked me what I wanted to be when I grew up. At first, I laughed – but it was actually a great question. Because somewhere along the way I had stopped designing clothes and had become the guy who manages the people who design the clothes.

And then, on a backpacking trip in Yosemite National Park, I started thinking: Why is it that skiers, trekkers, and triathletes always get the best of what's new in clothing? Their apparel is strong and light, water-repellant, nearly indestructible, resistant to sweat and bacteria, flexible, multifunctional, and comfortable for a long haul. As a lifelong adventurer, I dreamed of utilizing cutting-edge technology from fitness, backpacking, and adventure gear to design comfortable clothing that's stylish enough to for work and play. I imagined going from a flight to a hike to a meeting to dinner wearing one completely comfortable, utterly beautiful, incredibly sustainable outfit – making it easier to focus on life's journey.
That idea became Paskho. First, I designed with reclaimed fabrics, which allowed me to create limited-edition pieces and prevent more waste from going into the landfill. As we grew, I worked with my fair trade factory to add sustainable textiles and reduce waste. We eliminated unnecessary plastic polybags, and from the very first day we donated a percentage of sales to environmental causes through 1% for the Planet. You can read more about our commitments on our sustainability page.

Paskho is built to suit the freedom-seeker and the maverick nomadic and the fearless observer, all together. It excites the possibility of discovery -both inward and outward. Paskho speaks to the interconnectedness of our world, and inspires you to find new greater personal freedoms.
I believe design has the capacity to elevate us emotionally and spiritually. Great design isn't just a question of pretty aesthetics; it's really a question of how we want to live our lives. I am honored that you have chosen to join me on this journey.
From their Instagram: Eco-friendly lifestyle apparel for wherever your passion takes you
Chaos and Colour
Their Story
I began this project began during a time of major lifestyle changes; buying less, buying secondhand, buying more sustainably and ethically. I was struggling to find pieces that reflected my ethics and my love of colour, and unique things from many places. So Chaos and Colour came to life.
Everything is designed in Bristol and handcrafted in Bihkamkor, India. We work in partnership with the Saheli Women, a NGO community of female artisans. The women are trained in the art of garment making, given economic independence, a fair living wage and sustainable livelihood to support their families. These empowered women are the force behind each piece. Profits made from collections are reinvested back into the community, establishing the first health centre in the village and funding the education of over 80 girls from the village and surrounding farms.
We only produce a limited collection of pieces each year, available directly through the website. The ambition is to produce garments with longevity, forever clothing that don't a lasting effect on the environment.
Pariss
From their Instagram: Nature's textiles.
Inspired by the world.
BRANDON BLACKWOOD NEW YORK
Thier Story
Brandon Blackwood was born and raised in Brooklyn, NY. He is of Jamican and Chinese descent, spending most of his childhood traveling to and from New York and Tokyo. After majoring in Neuroscientific Psychology at Bard University, Blackwood quickly realized that he would rather work in Fashion and started the necessary steps to launch his first handbag line.
For two years he traveled all over the world to source the most ethical materials and fair-trade craftsmen before launching in 2015. His first collection consisted of 4 bags, each named after his closest friends and brother; THE MORELL, THE CAMILLE, THE SOPHIA and THE TRISTAN. He still works with these craftsmen to this day.
In the past 6 years, Blackwood has focused on creating bags, totes and accessories that are trend-forward yet lasting. He produces pieces that he and his customer will love.
Most recently, in the start of a year none of us were expecting, 2020, Brandon had a vision to create a bag with a statement he believes strongly, End Systemic Racism. Like all his pieces, this statement will forever be timeless.
From their Instagram: "Is that a Brandon Blackwood Bag?!"
Designed in New York City.
I am not a huge bag person, but all of these are so beautiful from the colors to textiles used that I would love to own them all.
Jade Swim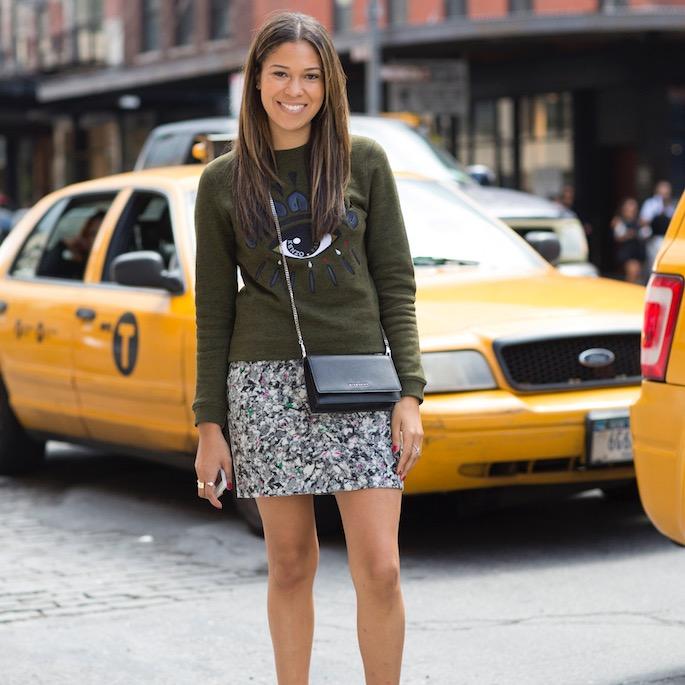 Their Story
JADE Swim™ is different, unique, meaningful. Simple but more than basic.
The right cut of jade brings out beauty. It's classic with an edge.
This sustainable swimwear brand by former fashion editor & stylist Brittany Kozerski combines her minimalist aesthetic with innovative silhouettes and unique design details.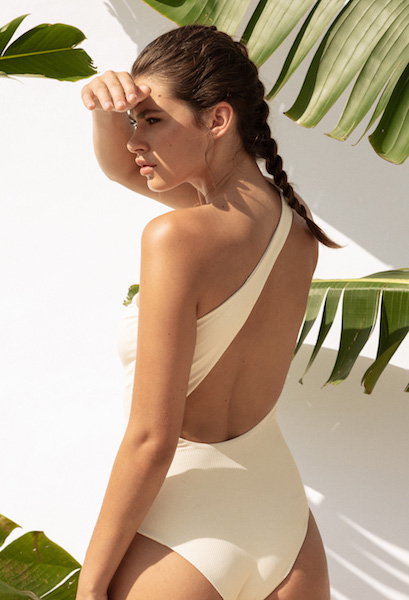 The collection is carefully crafted from luxe fabric to smooth and sculpt the body.
Designed with multifunctional versatility in mind, these styles can be
worn from day to night, from beach to city, as swim or ready-to-wear.
Swim for all needs. #morethanminimal
Designed in NYC / Made in LA
From their instagram: Luxe Minimal Swimwear | Sculpting | Sustainable | Made in LA | Sales
House Of Aama
Their Story
Est. 2015 House of Aama is poised to become the next "great expression" in fashion and design. Manufactured 100% in Los Angeles, California. House of Aama is not just another clothing business. House of Aama is the spiritual expression of mother and daughter design duo, Rebecca Henry and Akua Shabaka in material form.
House of Aama explores the folkways of the Black experience by designing timeless garments with nostalgic references informed by historical research, archival analysis, and storytelling. We aim to evoke dialogue, social commentary and conversations around heritage, remembrance and shed light on nuanced histories.
House of Aama presents its fashion items as an offering for raw, primal energy to exist in physical form.
From their Intagram:
Folkways, Black Experience, Timeless Garments.
Mother Daughter Design Duo
They have some of the most beautiful pieces I have ever seen, and if my fashion budget increases they are the first on my list!
The jumpsuits sold here have astonishing detail, and wonderful lines.
One of ther current collections is called Bloodroot: An ode to southern creole spiritually and african roots. hidden in plain sight. These are the tales of a rootworker, southern lady and bluesman.
All Things Cherish
Their Story
All Things Cherish offers "A Different Shopping Experience." We go above and beyond with our customers from start to finish. We do not sell only clothes.
We sell looks and gives a whole experience. Shoppers are guaranteed to find unusual pieces that would make them stand out in any crowd. We currently offer free shipping of over $100.  We offer various payment options such as AfterPay and PayPal. Shop with us today for an amazing experience.
From their Instagram:
A Different Fashion Experience
Women's Clothing Store💫𝐹𝑎𝑠ℎ𝑖𝑜𝑛 𝐹𝑜𝑟𝑤𝑎𝑟𝑑 𝑂𝑛𝑙𝑖𝑛𝑒 𝐵𝑜𝑢𝑡𝑖𝑞𝑢e💫
𝔸𝕝𝕝 𝕋𝕙𝕚𝕟𝕘𝕤 ℂ𝕙𝕖𝕣𝕚𝕤𝕙
𝗕𝗟𝗔𝗖𝗞 𝗢𝗪𝗡𝗘𝗗
💸𝐴𝑓𝑡𝑒𝑟𝑝𝑎𝑦 𝑎𝑛𝑑 𝑆𝑒𝑧𝑧𝑙𝑒 𝐴𝑐𝑐𝑒𝑝𝑡𝑒𝑑
They have some really unique pieces and I can get lost for hours scrolling through their stuff!
Dana Scott
Their Story
We help women step into their world with spirit and confidence. Fashion is one (important) part of that, but so is empowerment. So we serve up both!
For us at Dana Scott, we want you to see us as your go-to BFF for not only all things style, but inspiration, and that day-to-day charge-up that you need.Meet The FounderDana Scott was founded by Dana Little.
Our founder has a strong entrepreneurial spirit that is deeply ingrained in who she is. She is bold and takes risks to achieve her dreams. She is passionate about fashion, but more than that she believes fashion can inspire and uplift. She truly believes that anything is possible if you believe in yourself – which all stems back to confidence and self love. ​With a decade of experience in the fashion industry, Dana realized a brand with her similar values did not exist, so she created it. Dana shares her mission to inspire, not just with clothing but with spirit and kindness – that is where true beauty lies!
From their Instagram: Made with quality & love in LA
Fanm Mon
Their Story
Fanm Mon is a luxury womenswear brand that launched in 2013. With headquarters in US and Ukraine, the label takes a bold approach to embroidery, offering feminine styles and vibrant color combinations.
Designed in our private atelier in Ukraine, each piece is meticulously crafted for exceptional quality. Our in-house artisans pay special attention to detail and have mastered both traditional and proprietary hand embroidery techniques.
We are quickly becoming known worldwide for taking traditional styles and turning them into wearable, modern art forms for women that embrace their own individual style and authenticity.
From their Instagram:
Feel your greatest look your best in #fanmmon
Embroidery Art Organic Linen
MORE THAN FASHION
Mother Nature's Ambassador!
HERBALIST-WOKE-GROWING!
Sincerely, Tommy
Thier Story
SINCERELY, TOMMY IS A BROOKLYN BASED LIFESTYLE STORE WITH AN IN HOUSE COFFEE BAR FOCUSING ON EMERGING WOMENSWEAR, LIFESTYLE BRANDS, & COMMUNITY
S,T EAT & STAY IS BED-STUY'S FIRST BOUTIQUE HOSTEL. THE GROUND FLOOR SERVES AS A DAY CAFE AND AN EATERY AT NIGHT. THE MENU FOCUSES ON EXPERIMENTAL VEGETARIAN FOOD
S,T WELL IS HOME TO OUR WELLNESS SPACE IN GRENADA, W.I.
This is a one-stop shop type of place. They offer amazing fashion choices, but they also sell jewelry, objects, and even wellness.
OMA The Label
Their Story
OMA THE LABEL- is a brand focused on challenging homogenous industry standards, while creating quality and affordable pieces for the everyday woman.
The brand was created by Neumi Anekhe, a new york based fashion stylist that started the brand in 2018, because she saw a need for more brands representing people of color She wanted to help diversify the markets, change the imagery and predominant representation that we see in fashion today.
OMA the label, creates pieces for the woman that is intentional about the choices she makes and wants to wear pieces that make her feel empowered and confident.
we hope you love the pieces, just as much we loved creating them for you.
Unlike some of the previous brands, Oma The Label is one of the more affordable black-owned fashion brands.
They offer sale items and are continually coming out with new launches. I am obsessed with their items, especially their jewelry. I would literally order one of each piece of I was rich.
For those into jewelry, I find it comparable in price to Uncommon James, and it has a very similar type of vibe.
They are both gold plated pieces and are similar in price, and a few pieces of Oma The Label are even more affordable.
I love that they also sell clothing because their jewelry pairs perfectly with it, and I find it easier to shop at places that sell both to have outfits be more cohesive.
It also saves money since you don't have to pay for tax/shipping twice, and you are only doing so at one checkout.
From their Instagram: Find us at @theofficialselfridges @macys at the corner of sexy and sweet. International shipping available/NYC based.
Chelsea Paris
Their Story
In 2012, designer Theresa Ebagua's vision for luxury footwear inspired by her African heritage was brought to life—and Chelsea Paris was born. Named for the designer's daughters, Chelsea Paris is the embodiment of diverse creativity, global perspective and timeless luxury.
European craftsmanship is seamlessly fused with Ebagua's African-inspired designs, colors and prints. Chelsea Paris footwear is built for conscientious free spirits who refuse to compromise.
While the prices here are a bit on the pricy side, they do offer seasonal sales and promotions.
From their Instagram :
Women's luxury footwear brand inspired by Designer Theresa Ebagua's African heritage
Plenty by Tracy Reese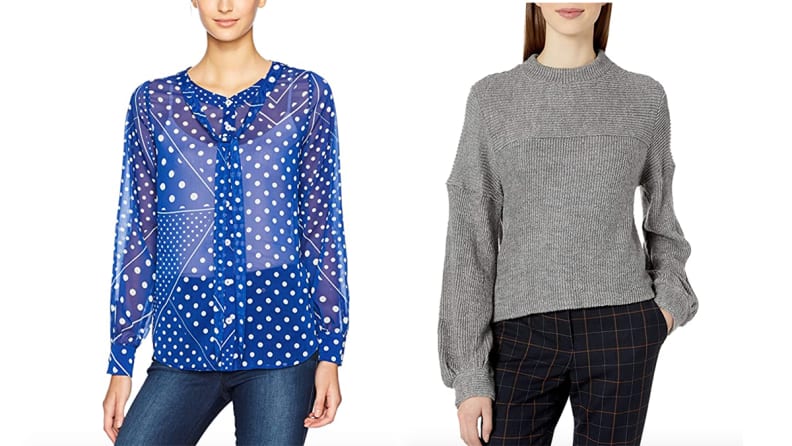 Their Story
Tracy Reese (born February 12, 1964) is an American fashion designer who specializes in women's ready-to-wear clothing, accessories, and home fashions such as linens. She is a board member of the Council of Fashion Designers of America, having been inducted in 2007.
Plenty by tracy Reese is an affordable brand on Amazon with trending and up to date style options.
This high-end collection is available on Amazon and features a slew of gorgeous, top-quality designs. Reese's designs are geared toward the modern-day woman and the designer is committed to bringing out beauty in females of all shapes, sizes, and colors.
Plenty by Tracy Reese is one of the most affordable black-owned businesses on Amazon when it comes to fashion.
From their Instagram: Responsibly designed clothing for the modern woman. Retail & wholesale