First things first, let us go over what a Wisconsin bloody mary entails. Some of you might be landing on this gem of a page who are not from Wisconsin. Meaning, you don't quite grasp the holy grail that is known as a Wisconsin bloody mary. A Wisconsin bloody mary isn't just V8 with some rail vodka, get out of here with that bullshit. Wisconsin bloody mary ingredients are made with love, time and effort.
The base of a Wisconsin bloody is going to include a homemade infused tomato mix. Next up is the infused vodka, do you see a theme here? What really stands out is the toppings of the bloody marys. When I say toppings I really mean meal. Restaurants and bars in Wisconsin are known for their creations having full burgers, sandwiches and even a roasted chicken included with the drink.
While you don't need to go overboard with the toppings, you can get creative. Take time and dive into paring infused flavors that work well with unique and individual toppings. If you like a Wisconsin joint that has great topping but you don't think you can duplicate it at home then dumb it down. You think the place with a whole chicken is hilarious but don't have time or patience to do that, pair it with a chicken wing instead.
[su_divider divider_color="#cc6368″ size="9″]
How To Make A Bloody Mary.
All bloody marys are pretty much made the same way, logistically. You want to fill half a glass with ice. Pour in vodka, then tomato mix. Next pour in any additional liquid extras like A1 sauce or Worchester sauce, etc. Last sprinkle in spice. Use a shaker to shake all your additional ingredients together and pour back into the glass. Place the toppings on last and make sure the weight is distributed proportionality or the glass will tip. Nothing is worse than wasting a perfectly good bloody mary because you were too lazy to evenly disperse the weight.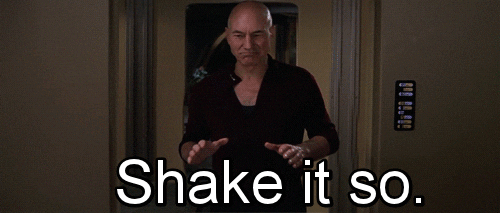 Using a salted rim? You are going to want salt the rim BEFORE you pour the liquid back in from the shaker. I suggest getting a salted rim container to make your life easier otherwise that salt gets everywhere. You can use the salted rim container for sugar on top of margarita glasses. Still don't think you need one? Use the container for any type of crushed rim you may use in your martini recipe as well. Game changer my friends, game fucking changer.
Infused vodka bloody mary – What can you infuse into vodka?
You can infuse any fruit, vegetable, spice, zest or herbs into any vodka of your choice.
How To Infuse Vodka?
Infusing vodka sounds like it would be a project but in reality, it is as easy as wiping your ass. First things first, wash and cut your vegetables. Don't leave anything on the fruit or vegetable that you wouldn't typically cook and eat. Next cut large items into smaller pieces. The more fruit surface area exposed to the vodka the more flavor it will pick up on.
Fill a mason jar with your ingredients of infusion and then pour vodka over them. Use a spoon to muddle the vodka and ingredients together, put the lid on and store in a dark place for about 2-3 weeks. You can test the mixture between weeks to determine if you want to store it for a longer or shorter period. Obviously, you don't want to go to long or it'll spoil. I suggest also mixing the concoction each day to get the flavor party going.
To be noted: Produce takes longer to infuse than herbs. If you are doing a mixture of both infuse the produce first and add the herbs about four-5 days to the end! You don't want to have the herbs sit too long or it will be skunky tasting.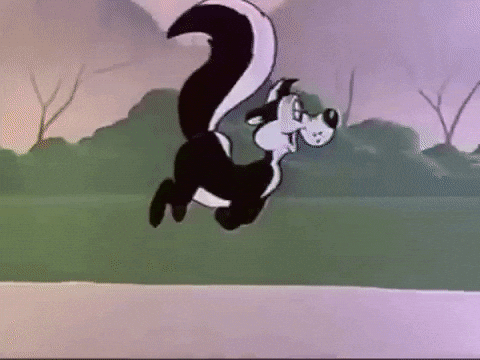 Once your infusion is ready,  pour the contents over a strainer and collect the liquid into a jar. Don't be a dumbass and try to pour the liquid through a typical noodle strainer. You're going to want to pour it over a coffee filter or other thin paper strainer as to catch all the random floaters. 
How much produce or herbs should I put into the Jar to be infused?
A quart mason jar works well with 750 ml bottle of vodka. With that being said I have found that….
Zest and herbs should be measured in around 30-35 grams depending on how much flavor you want.
Produce should fill the Jar about 1/4 of the way before pouring vodka into it. If you really want a flavor bomb do 1/2 of the jar but remember the flavor of your vodka will be mixed with the flavor of your tomato mix. The two should go together like PB&J. I would stick to 1/4 for bloody mary infused vodka and if you just want to infuse vodka for drinks do 1/2.
At home alcohol infusion kit.
If I just threw to much at you have no fear, my dear. They do sell at home alcohol infusion kits that can help guide you on your first at home alcohol infusion. 
[su_divider divider_color="#cc6368″ size="9″]
Courthouse Pub – Manitowoc
Courthouse pub has a bloody mary known for its special bloody mix and seafood essence. It doesn't go overboard with its toppings and lets the actual drink itself be the stand out feature. This bloody mary is a good example to follow if you want a touch of a seafood tasting bloody mary.
Copycat topping ingredients include:
Green olives
Brussel sprouts
Pickle
Lemon
A trick to achieving this recipe is marinating the mushrooms. You can marinate the mushrooms yourself or you can purchase pre-marinated mushrooms and save time. More time to drink, less time to think.
Copycat drink base ingredients include: 
2 oz Vodka
2 tsp Clam or oyster sauce
2 tsp Cocktail sauce
1tsp horseradish
4 oz Tomato Mix
3 drops Worcester sauce
You can add more or less tsp or tbsp of anything depending on your personal preference.
A few suggestions to infuse your vodka or tomato juice with to duplicate this seafood bloody mary include:
Basil
Bay seasoning
Bay leaves
Dill
Lemongrass
Parsley
Caraway seeds
Lemon or Lime
Ginger
[su_divider divider_color="#cc6368″ size="9″]