I am not the most organized person in the world but with age, I try to be. Big emphasis on the try to be. I have found that while you can't completely change who you are as a person you can work on it. Discovering cable clips was a huge win for me. It allowed me to get organized in a few small places, which is a start. Cable clips are a great win to keep any home and family organized.
What is a cable clip organizer? 
A cable clip organizer is a small plastic circular-shaped device that allows you to slide your cords, cables, and wires into. Cable Clip organizer is sometimes referred to as a cable clip clamp.
Each cable clip is semi-permanent and stays put wherever you stick it. It has a peel and stick backing that allows you to use this little device everywhere and anywhere.
Why do people use cable clip organizers?
The main use of cable clip organizers is to keep people, well, organized. If you don't' understand that concept from the name I think we need to go over other basic life topics before you dig into cable organization.
Each cable clip organizer allows you to keep track of cables, cords, and wires while also keeping them in a clean and safe place. No more digging behind the TV to figure out which cord is the TV and which is the speaker cord.
What type of surfaces can you use cable clip organizers on?
Wood
Plastic
Glass
Leather
Metal
The Moon
Where do people use cable organizers?
The options are really endless which allows you to keep cables organized wherever you go. Below I have listed the best places to use cable clip organizer.
---
1. In The Car
Where do I even start with this genius idea? First things first buy extra charging cords to keep in your car permanently to go along with your cable clip organizer.
Having an extra set of charging cords means you don't have to go through the hassle of lugging cords in and out of your home to car. Before you roll your eyes and think I'm lazy, just remember that one time you missed your alarm because you were too lazy to get out of bed and grab your phone
charger cord you left in your car and didn't want to get up to go grab it. Therefore your phone died and you missed your alarm. Or even worse you left your charge card in the office and now you are running to Walgreens to buy a crap cord. It makes more sense now to keep a duplicate, doesn't it?
Attaching cable clip organizers permanently around the car helps keep a charge cord handy at all times while keeping your charge cord out of the way of important things. Nothing is worse than grabbing your phone (at a stop sign of course) and then dropping the phone still attached to the charger that is now dangling and wrapped around your clutch.
If you have kids a cable organizer is great to keep charge cords in the same place while still being able to charge their Ipads. You have enough things to keep track of with kids you don't need to worry about if their iPad is charging or not.
What's even more helpful? Having cable clip organizers keeps cords in place which is just one less thing you to look for in all the "helpful" cubbies around your car.
---
2. Behind The TV
While cord count has been eliminated over the years with Bluetooth and smaller, smarter devices, there are still cords that need a home. This is where cable clips come in handy. Use cable clips as a way to give each cord behind your TV a spot to live permanently, tangle-free.
To help decipher which cord is in which cable clip organizer label the cord, the cable clip and the plug connected to the socket with a dot of nail polish. Example: Red dot means TV, Blue dot means speaker, and an orange dot could mean amazon fire device.
---
3. In The Bathroom – Vanity
The bathroom arguably has more cords in it than any other room in the home. If you are a woman this is a definite. Cords are a sure-fire way to make your bathroom look messy AF. One helpful thing I have found in keeping a bathroom appear clean and tidy can be found in the use of cable organizers.
Cable organizers are small and discrete which means they organize the shiz in your bathroom without being an eyesore. I didn't design my bathroom to be ruined by little cord organizers. You can apply these clips anywhere which means they can hide behind things like your soap dispenser or makeup jars.
Use the cable organizers to keep cords in place for things such as your blow dryer, curling iron, electric toothbrush, and beard trimmer.
---
4. By Your Night Stand
Typically people are going to recharge their daily devices while they sleep. This means that you often have a million charge cords around your nightstand. Use cable clip organizers to keep each charger in a neat row. Much like for your car I suggest investing in extra charge cords to keep permanently in the cable clips attached to your nightstand.
Attach the clips to the back of your nightstand so they don't stick out and ruin the zen of your bedroom.
---
5. In The Kitchen
Did a light bulb just go off on all the cords you have hanging around your kitchen? You don't really realize it but almost all kitchen appliances still need cords nowadays. You can have Bluetooth speakers for your earphones now but they have yet to come up with a cordless coffee pot.
Help keep those annoying cords in place with some cable clip organizers! I have found when I bake, it's nice to have a cable clip next to an outlet, so the cord attached to my hand mixer doesn't go in the batter. Have a quesadilla maker but have little counter space? Roll the cord up and hold it in a tight, small spot with a cable organizer.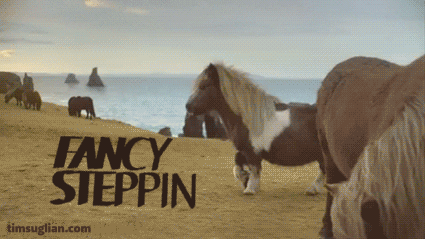 Cable clips aren't going to clean your house for you or put your kids shit away, but they are helpful in getting you organized.
With so many places you can use these cable organizers, there are zero excuses to not be using them.
Once you have all your cable clips in place you will be surprised at the feeling of euphoria that comes over you. Badass boss bitch, fancy steppin to a new you, new home, and a new level of organization!