Most people have tons of contour brushes for their face but fall short when it comes to contour brushes specifically made for the nose.
Many of the influencers, YouTubers, and celebrities you see aren't all going under the knife to get that cute nose but rather they are using contour brushes. These brushes allow them to get that nose job look without paying the nose job price.
Contour Nose Brush's At A Quick Glance
IMAGE
PRODUCT
DETAILS
Estee Lauder – Sculpting Brush

ergonomically designed to perfectly sweep over the natural contours of the nose area (made for eyes, works for nose)
Wooden handles are short and lightweight, allowing for even, effortless application.

HUDA BEAUTY Tantour Face Contouring Sculpt & Shade Brush


 synthetic fibers designed for perfect contour and bronzer application.
maller, angled brush has densely-packed bristles for precise product application
product is an Allure Best of Beauty award winner.

Urban Decay – The Finger Brush

gives you finger-like control 
Urban Decay worked with the pros to get their input
 pro-quality, cruelty-free 

Essential Brush Set

four makeup brushes that are essential to every makeup kit
high performance taklon bristles, which are smooth, soft and 100% animal hair-free
 weighted at the bristles to help you apply 

DUcare Makeup Brushes Duo End 

Multi-functional,
Fits into the curves of the face.
disperse product and leave an airbrushed finish
seamlessly buffs the perfect contour using the denser, domed side of the double-ended brush

Duorime New 7pcs Black Oval Brush Set

engineered fiber made for applying cosmetic and makeup products
Brush is silky soft and fine density
Comfortable arch design
Why Do Women Contour Their Nose?
Women contour their nose for the same reason they contour their entire face, it creates a sculpted look. This sculpted look helps create beautiful angles that can bring out other stunning features throughout the face and makes the nose appear perfect.
Contouring can also make a wider nose smaller or a crocked nose straighter.
Why can't you just use standard face contour brushes?
Normal face contour brushes are going to be too big for a small area such as the nose.
Nose contour brushes are purposely made smaller so that they can accurately and efficiently apply products around the nose area.
Different Types Of Contour Brush
Not only is the nose small but it has a lot of curves which means certain brushes are required for certain areas. One brush you use on the top of the nose isn't going to be the same brush you want to use on the sides.
While there is a recommendation for the type of brush you want to use on specific areas, at the end of the day you should choose the ones that feel comfortable to you
. It is also important to pick the brush based on the product you use: liquid foundation vs. powder foundation will require different small bushes.
How To Contour The Nose
Before we get into the different contour brushes here is a quick description of how you should correctly contour the nose.
There are a few different ways in which you can contour the nose and I will quickly go over a few different ways below.
Foundation Contour
Foundation contour is one of the most basic ways to achieve a fake nose job.
As you can see you will need a foundation that is a few shades lighter than your natural skin and a foundation that is a few shades darker.
Step 1
You will want to take a small foundation brush and apply the dark foundation along the ridge of your nose, around the ball of your nose and over the lower arch just before your nostrils.
Then apply the lighter foundation down the middle of your nose and in a triangle shape stemming out from between your eyebrows over your brows themselves. Reference picture above.
Step 2
Use a sponge or foundation brush of a smaller size to blend the color in.
Step 3
Once it's blended in use a setting powder and bigger brush to set the contour products in place.
Tip: if you want your nose to appear small then bring the original line of the dark foundation more on the top of your nose instead of following your noses natural ridge. The closer the lines on each side are the smaller your nose will appear, just make sure you leave some space in between or you'll have a reverse contour.
Powder Contour
Powder contour is going to follow the same basic steps as the liquid contouring above.
The only difference is you are going to want a few different brushes.
Small-angle brush for applying the powder
Small blending brush or fluffy brush
Medium blending brush or a fluffy brush
Once you have applied the powder (which can be powder foundation or you can use bronzer and highlighting powder) you want to use the blending brushes to blend them into your nose.
Have on brush designated to the dark color and one designated to the light color. You don't want to mix the two.
You can also use the fluffy brush to apply the first layer of dark powder if you don't want to use an angle brush but this is a personal preference and how skilled you are with the application of makeup. For newbies, I suggest a fluffy brush and for more advanced I suggest starting with the angle brush and using the fluffy one to add more down the nose
Now that you know how to contour your brush, let's go over the best brushes for you to use. You are only as skilled as the brushes you use. Trust me, I do this for a living for professional artists.
---
Best Vegan Set
These are made from Taklon bristles, which are smooth, soft and 100% animal hair-free.
When you look close, you will notice an elongated metal ring where the brush head meets the handle to furthest keep moisture away when washing which keeps them more sanitary than standard brushes.
These are great for applying the product to have a matte finish.
This set has everything you need from applying the first line to blending in the final ones.
---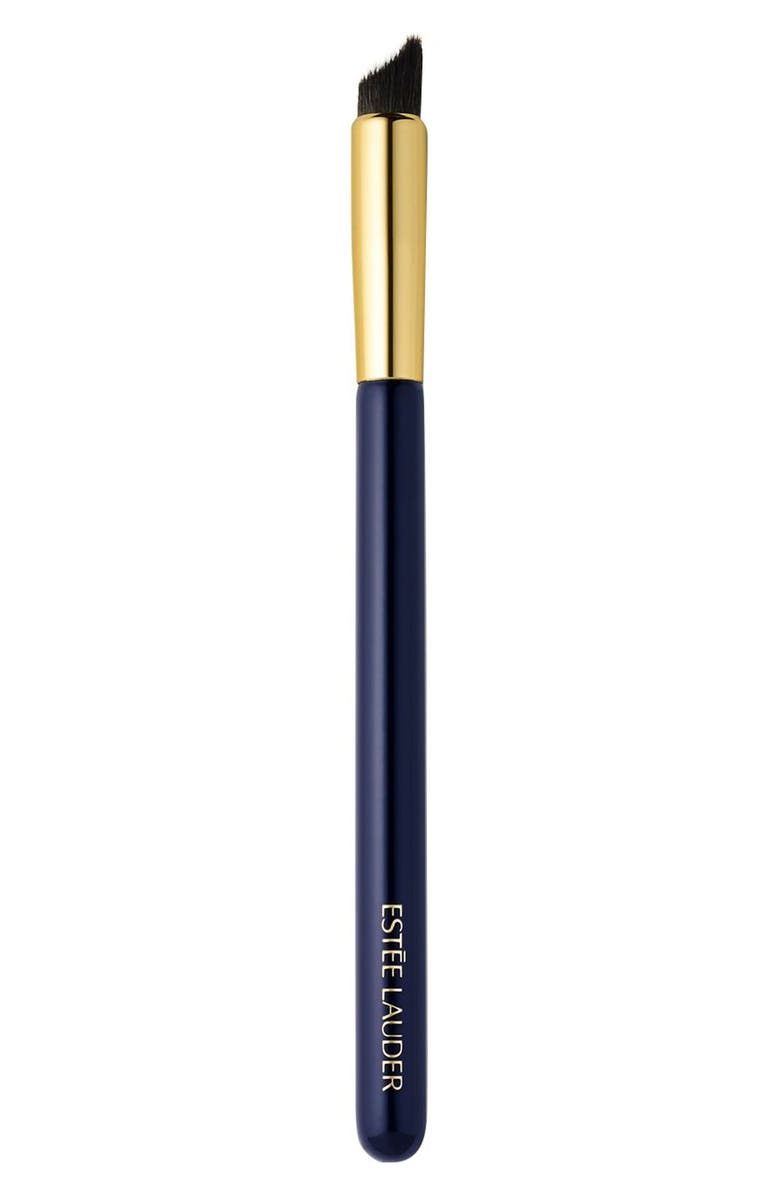 Best For Definition
This brush is made from synthetic-bristles and its classified as a sculpting brush.
It has a small head featuring an ergonomic crescent which makes applying the first darker foundation as easy as ever.
The shape of the brush does all the work for you and even those who aren't the best or most experienced at applying makeup can use this brush and get results like a pro.
The brush is designed for precise application which makes the work of the blending brush minimal which can be a bit tricky in itself.
---
Best Brush To Mimic Your Finger
If you are someone who typically uses your fingers to apply product than this brush is going to be your new best friend.
It gives you mega control in how you blend in the product and creates a blown-out stippling effect.
This cruelty-free makeup brush has a handle made from aluminum which means it is earth-friendly and animal-friendly as well.
Synthetic fibers won't collect dirt and dust which makes it ideal for your face. This is made by the popular Urban Decay.
---
Best Double-Ended Brush
This brush is great for any type of foundation but is even more so excellent for blending.
The handles themselves are glitter, gold and blingy.
You get every type of brush you need for the perfect contour in this one set: angle, powder, pointed, and flat.
Having so many brushes allows you to pick the one that feels most comfortable to you without having to buy a bunch of different sets. Use the other brushes you don't use for the nose contouring for different makeup around your face.
---