Anyone who has done a long run knows you are going to need some high-quality H2O to get you through it. We are water after all and when you sweat so much during your run you are going to need to replace it. While some runner like cameo backpacks I never liked running with them. I am short with broad shoulders and the strap was never comfortable around my armpits.
Finding a good, solid, and reliable water bottle is key when you go out for long runs. If you're like me who lives in the country you aren't going to find random bubblers hanging around for you to sip on. Oh sorry, I mean water foundations for you weirdos out there who don't know what a bubbler is. 
Take a peek below at all the tried and tested bottles for running. I have competed for marathons, half marathons, and tough mudder so I don't fuck around when it comes to rehydrating.
[su_divider divider_color="#dedbfc" size="9″]
Before we start I feel like you should know a standard size plastic water bottle can range from 8oz-16oz. Remember this when you are comparing how much each water bottle can hold.
[su_divider divider_color="#dedbfc" size="9″]
Click here to see the one product all professional runners use to help them in their training and recovery! The answer may surprise you. 
---
Amphipod water bottles are one of the most googled for running products. The structure itself is curved 40% more than your standard bottle, making it more comfortable to fit into your hand. 
The whole theory behind amphipod is it releases the tension in your hand so you can run in a more natural form vs when you have to hold onto a straight water bottle. I personally don't care about the shape but I can see the reasoning behind it for those who are particular about form.
Because this product is made for runners it is extremely lightweight. The outside has a comfortable mesh lining that feels soft to your hand and keeps the liquid inside cool. This is important for summer runs, trust me. Nothing is worse than going for a sip of water and drinking something that is as warm as piss.
This bad boy holds up to 20 oz of water and comes in a variety of colors including:
Grey + White
Grey + Neon Green
Blue + Green
Black
Neon + Neon
Pink
Located on the outside is a handheld strap that is adjustable to fit any sized hand. Don't worry shorties like me with baby hands you are good to go. You will notice the strap itself has a pouch that you can fit small things in such as your keys, money, or snacks. On the top, you will find a lid in the shape of a classic screw on top, with a pop out nipple. I am not 100% sure if a pop out nipple is the correct term but you know what I mean. The material used to make this is plastic.
[su_divider divider_color="#dedbfc" size="9″]
This fancy little devil is actually known around the running world for its "grip free" feature. Basically, instead of having to hold onto the bottle it has a backpack strap design that wraps around your hand.
Da fuck does grip free even mean. Let me break it down for you more. You have an adjustable strap that piggybacks like a backpack around your thumb and goes up around your hand. The fabric continues around the bottle and there is a mini backpack attached on the other side.
As you can see in the picture, the backpack is made to fit the whole bottle. Thus being one of the biggest added compartments available on the market.
Unlike the amphipod, the Nathan speeddraw plus can fit most smartphones in its backpack looking compartment. The wall is double insulated and can keep liquids up to 20% cooler. Has been claimed by many runners as the best-insulated water bottle. Personally, as long as my water is cold I don't care the degree of cold.
The tip of this running  bottle is tilted which makes it easier for you to drink. I have found the tilt to the lid does, in fact, help reduce spillage from the spout to your mouth. Nothing is worse than dripping down the front of your shirt mid-run, especially if you are at the gym on a treadmill.
Nathan plus running water bottle holds up to 15 oz of water and is made out of BPA- Free material. I personally like the colors this brand comes in.
Available in the following colors:
Magenta
Black
Blue
Teal
Aqua
Purple
Pink
White
I use this one when training for my tough mudders. When I get the little backapck dirty I have washed it in the washer and laid it out to air dry.
[su_divider divider_color="#dedbfc" size="9″]
If you work from home you are going to want to hop on the exercise office desk trend right now! Can be used as a standing office desk or bike desk! 
---
If you are a review junkie like myself let me just start off with the important stats for you. This specific bottle has 4.5/5 stars on over 4,352 reviews. Can't even make those numbers up.
Embrava prides itself on the ingredients used to make their products. Each sports bottle is BPA-free, toxin-free and shatter resistant. Yes, you read that correct, shatter resistant. Clearly, this tells you the product isn't made out of plastic but it is made from a glass-like material.
Unlike the previous running water bottles we went over, this one has a lid that protects the spout you drink out of. This is good to know for those of you who do trial runs and have sand, dust or pollen floating around. It's hard enough to run in that shit without getting it in your eyes, having a lid over the spout to keep it clean is helpful so you don't have to drink that crap. The lid also has a lock so it won't fly up while you are 3 miles into your 8-mile run.
Embrava is more long and skinny, however, it does have a durable strap you can carry it by. The strap is one of those that is attached to the lid and not midway through the water bottle itself. You can also warp the strap around your wrist while you hold the bottle in case it does slip out you don't have to go ditch diving. Because of its shape, it fits into most bike bottle holders which is great if you are a tri-athlete.
Exactly how much water does this bottle hold? 32 glorious oz of water, so drink up buttercup.
Con to this product
If you are a person who is really looking for a curved water bottle this is not the best option for you. I realize you should be able to see this fact from the picture but we aren't all smart learners and you wouldn't believe the questions still ask after ready full descriptions. So here I am writing out a description of something you can clearly see with two eyes, one eye or even partial eyesight.
[su_divider divider_color="#dedbfc" size="9″]
By now I'm sure you are seeing a common theme in running water bottles vs standard reusable  bottles. If you can't tell by now they are not the same. Running bottles are going to typically have some sort of strap around itself to make it more comfortable and safer for you to run with.
CamelBak handled does, in fact, come with a zippered backpack strap. You will also see that it has a reflective coating which can be helpful for early morning or night runs.
Much like any good running water bottle, this one keeps your water insulated 2x better than your standard plastic kind. A unique feature you will find with CamelBak is the outer mesh lining. This helps your grip while you sweat, helps insulation and can expand away from the bottle itself so you can keep goo or other small things inside. Now you will have more room in the backpack for things like your keys
21 oz running bottle is available in the following colors: 
Red
Blue
Purple
Green
Black
If you cycle you can also strap this onto your bike.
[su_divider divider_color="#dedbfc" size="9″]
Running hack:
I personally sweat a swimming pool amount while I run. This is actually odd considering I'm not the biggest fan of water and am probably dehydrated 80% of my life. I typically only drink water during and after my run. If you too are a sweaty runner you know how annoying it is to try to wipe the sweat with your bare hand. It doesn't work well and your sweat just slides around your face and eventually ends up in your eye.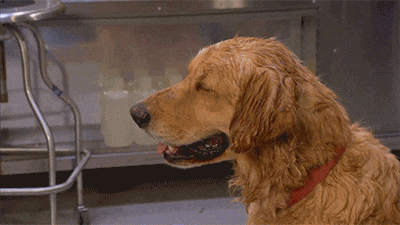 I started running with a towel and it changed my life. With most of these water bottles, you can hang a towel between the bottle itself and the extra backpack compartment. That way the towel is there when you need it and out of the way when you don't. You might think it's weird but try it once. One long run without sweet burning your eyes and you'll never go back to being towel-less. Start with a small washcloth and you can move up sizes if you need to.
[su_divider divider_color="#dedbfc" size="9″]
If you are like me and you do outside runs and go to the gym to strengthen your muscles you are going to need a gym bag. Here are my top picks for the ultimate gym bag! 
Lifting is so important for runners and I'm always shocked at the number of runners who don't lift. If you are not sure where to start with lifting, I suggest peeking at this video below. It's quick, simple and gives you a few exercises to try today!