I'm going to be honest with you, I am not a name brand type of person. Clothing to me isn't about who makes it, but rather what it looks like. I don't care if it's a name brand designer or something I find from a thrift shop, I am a non-judging shopaholic. This doesn't mean I don't appreciate the quality top brands have to offer.
Puma has been a staple in my closet since my mom bought me my first pair of Puma shoes for Christmas as a kid. The quality and design of those shoes were something that has stuck with me over the years. So once I saw my favorite public figure, Selena Gomes, pair with the brand I just about shit my pants. Her style is something that always stands out above others.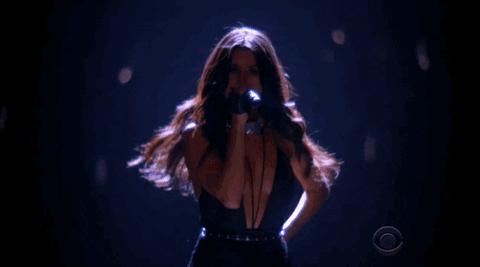 Selena has a fun mix of romantic, chic and a tad bit sporty. Her style is something that has always mirrored my own personal closet, so it comes to no surprise that I would stock up on her new clothing line. She has paired with Puma to bring you a line that combines a mix of styles to fit anyone's closet.
The collab is called PUMA x Selena Gomez and offers clothing and accessories. Majority of the items are red, black and white which are strong colors made to promote strong women! All products have attached links so you can go check out additional colors and styles!
The one kitchen product celebrities can't live without! It was even on Oprah's must-have list! Find it here! 
Starting off the game strong with this zip-up hooded sweatshirt. The hood to this sweater has a net lining and is offered in black, white and grey. It is a polyester, cotton blend so it won't shrink up on you after the first wash.
A large circle decal is found on the back with a large Puma cat and a beautifully detailed rose. I would suggest wearing this to the gym or out to a casual brunch with some black jeans and a pair of converse.
If you are a big fan of celebrity product lines then you are going to want to check out this article on Kristin Cavallari's Uncommon James Jewelry line! 
---
Honestly, this such a cute tee to own and it can be paired with almost anything! I love that the lettering is in a cursive font and the quote on the back is something all women can relate to " Strong Inside And Out". The placement of the quote is in the middle, running down where your spine is, which reminds me of a cute tattoo placement.
The front simply says "Puma" but it's written in a smaller font, so it's not obnoxious or overpowering to the shirt. No one wants to walk around feeling like a human billboard for a brand.
The tee itself fits almost like a baby tee, with cap sleeves. I am a big fan of the neckline because it comes up just a tiny bit more than standard teeshirts making it worth paying a little bit extra. 
You can wear this tee in place of any staple white tee you typically go to when you are styling your outfits. Wear it by itself, under a cardigan or pair it with a skirt to give it a flirty feel.
Because this tee is made from 85% polyester and %15 cotton this tee will stay true to its dimensions and won't shrink. Polyester gives the shirt a thicker feel, making it feel more durable and long lasting.
Available in Red, Black, and White.
Related Article 
Converse Alternatives That Will Shock You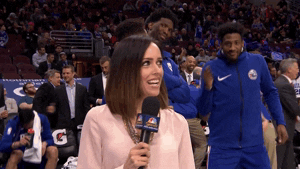 Follow this link here to peek at the article! 
I mean you would have to be blind to not see how cute these leggings are! Color blocking has been one of the trends that have stuck over the years and I don't see it going away anytime soon.
Color blocking is a new staple in any wardrobe; similar to the way polka dots, stripes, and the beloved little black dress are forever here to stay.
Puma X Selena Gomez leggins have a unique color block pattern and are available in Red, Black, and White. The top of these pants have a mesh detail and are high waisted.
The bottom of these leggings sits around your ankles which is great for short girls! Nothing ruins the pattern of pants for short girls than when it bunches up at the bottom and all people notice is the bunching around your ankles, making it look as if you don't know how to dress.
The material used to make these are 77% polyester and %23 elastane.
Any women who doesn't currently use "the hat trick" for bad hair days are doing life wrong.
I personally love hats for after the gym on days when I don't have time to shower but I made lunch or dinner plans. My go-to hairstyle is to throw my hair in a low messy bun or braid and use the hat to cover my unwashed hair. Hats are trending accessories that can make any outfit look complete. 
This hat has an iridescent black coating that gives it a high shine and high gloss look.
On the back is an adjustable strap with a metal buckle so you can fit the hat to your head. The material used to make this hat is a cotton, polyester and nylon mix.
This hat is currently only offered in the black color.