Best Bikini Trimmers At A Quick Glance
[content-egg-block template=custom/new_list_test]
Spring is a time for trimming the bushes of all kinds if you get what I'm saying, wink wink. Even natural ladies should do some form of minimum trimming to keep their hair in a clean and manageable state. Unruly hair can cause discomfort, and you don't want it getting too out of control to the point you have to trim off more than you want due to unhygienic properties.
No matter how you choose to tame your hair, have it be in a landing strip, Bermuda triangle or full bikini style, you need a tool that will help you comfortably manage it and shape it in an easy manner. Having manicured hair can cause a better fit of your clothing, provide a more comfortable feel during workouts, and gives a proper look to your bikinis.
Most bikini trimmers can be used on other parts of your body such as your armpits, legs, arms, and even the face! Having a multi-functional tool will save you money and will step up your overall grooming game.
You might be asking yourself, What is an epilator? Well, my new friends, an epilator removes hair by mechanically grasping multiple hairs simultaneously and pulling them out. Basically its a process of waxing and tweezing all at the same time with the use of one tool. 
Epilators can be painful to some because it does require the hair to be pulled out by the root. Most people, myself included, do not think it is anywhere near as painful as waxing or tweezing.
Using an epilator is useful to those with sensitive skin because it is less intrusive. Not having to use wax saves the top layer of your skin and saves you from unnecessary trauma. How many times has your salon burned you with wax that was not monitored properly? If you say none congrats you are living a charmed life. From someone who works in the industry, I have seen first hand the below acceptable standards and poor practices people handle the wax pot with.
This product is a wet/dry epilator and is great for those who are sensitive to pain. Epilating wet skin is less abrasive on the skin, and therefore is less painful than dry epilators. Though like I said, dry epilating shouldn't cause most users any type of pain.
A unique feature of this product is its SensoSmart technology. If you are a first-time user this can be greatly helpful because the sensor picks up on your hand pressure, letting you know if you are pushing down to hard. To much pressure will cause a red light to go off signaling you to change the way in which you are using the product.
This can pull out 6x more hair than waxing and results can typically last at least 4 weeks! Massage rollers on the sides help reduce irritation and inflammation.
I've recently been using a crazy new tool called beauty rollers. You can read more at the link above.
---
Even though this is an electric product it can be used on wet or dry body parts! It is 100% waterproof which means it can be used in any shower or tub.
One of my favorite features on this product is the bright illuminating LED light. Having a bright light can help you trim all hair so you don't miss a spot.
It can also be helpful when you are trying to trim in a bathroom with poor lighting in places like at the gym or a hotel room.
Razor has a curved and straight edge line making it ideal for the bikini area. A curved edge razor is more ideal when shaving your lady flower, and it helps to prevent cuts.
A 3D floating foil and hypo-allergenic stainless steel blade put this razor above your everyday razor.
The 3-in-1 high-speed shaving head is easily detachable so you can put on a new one when need be.
This bikini razor is cordless, rechargeable and overall quiet when you use it. You can charge it via the docking stan or from a power source directly into the outlet.
Extras: Comes with a 2-year warranty and an extra head.
Did you just get an unexpected bill and need to cut back on expenses? Click here to see some alternative Arbonne products that can help hold you over till you get some extra spending cash back!
---
This product has 3 different shaving heads, that are interchangeable. Shaving head styles include:
Shaving head
Bikini trimming head
Facial hair removal
Operated by 1AA battery, this is not suitable for submersion into a bath but is water-resistant so it can be used in water under a shower or rinsed out under the faucet.
The overall shape is smaller and thin which makes it very portable. Additional accessories are included like a cleaning brush and a length guard.
---
Not only is this a great hair removal device but it also comes with other beauty attachments:
Scrubber head brush – can be used on body and face
3 in 1 blade – cuts short and long hair down
Precision trimmer blade – great for the bikini line
Cleaning brush head – great for putting on lotion or cream
This product has a waterproof body and charge cord, which means no accidental electrical shock will happen. The body design is cordless and charges once placed onto its docking station and holds a 4-hour charge.
3 blades mean more hair will be shaved in a faster amount of time and has an easy to hold handle.
Ever wonder what type of mirror your favorite Youtube star uses to get their makeup flawless? The answer might surprise you! Check out all the answers here!
---
This little grooming kit is the gift that keeps on giving! It has everything you need for your lady bush and so much more.
Kit includes:
Small personal trimmer
Angles foil shaver
Adjustable length guide
Exfoliator
Gentle trimmer
Carrying bag
Shaver is 100% waterproof, cordless and rechargeable. Made from hypoallergenic material, this is great for even sensitive skin.
This can be used wet or dry, so try it both ways to see which way you prefer.
If you like to keep things trim and tidy then you aren't going to want to miss these top-rated travel manicure sets!
---
Final Thoughts + Things To Keep In Mind
With so many different kits available, dive in and take some time to consider what your wants and needs are. Stop irritating your bikini area with cheap razors and invest in a big girl grooming kit.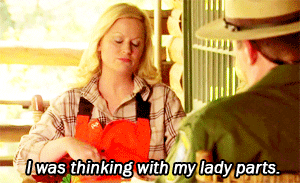 Plug-in Charge VS Battery
Some bikini grooming products will be battery operated and some are rechargeable. If you are a person who has a million devices they already have to worry about charging, then you may want to go the battery route.
Kit Accessories
If you are a person who likes some hair down there but at a reasonable length, then you may find a length attachment helpful and necessary so make sure to check what attachments are included.
For those who bare it all so to speak, then you may not be interested in all the extra attachments and just need a device to shave you silky smooth. In that case, just get a basic bikini shaver and it could save you a few bucks.
If you are looking to get the most bang for your buck then I suggest looking for attachments that can be used on your entire face and body.
Size
Each product is going to be made in its own shape, size, and width. Some handles will be made of plastic while others will have easy to hold grips.
A smaller handle might be easier for those with small hands to control and maneuver; trimming the exact hair in any style you wish.