I find it refreshing the younger generation wants to learn proper etiquette to life and they aren't ashamed to ask for help. Instead of teaching useless math equations why aren't schools teaching the youth useful stuff like how to file taxes, how to nail a job interview and how to tip the service and food industry. If the older generation were actually teaching the youth correct life skills then things like tipping wouldn't be a problem in the first place.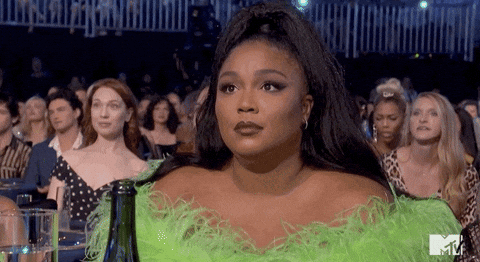 The younger generation in which people love to mock so much nowadays is more intuitive to people and their feelings. They are more sensitive to individuals around them and are in harmony with how people should be treated. All of these qualities play into salon etiquette, tipping and overall just being a good human.
For those who are confused let me help you with proper salon etiquette, with an emphasis on my favorite; how much should you tip your stylists? When there is no real place to go for these answers besides friends and families who are also in the unknown, it's hard to know the answers. Even new stylists might not know the answers when their own friends and family ask, so I hope this article can help them too!
[su_divider divider_color="#fadcfc" size="2″ margin="5″]
Why should you care about proper salon etiquette+tipping?
Well besides the basic reason of being a good human being, practicing proper salon etiquette will benefit your overall experience. Being nice to all the staff, including the receptionists and stylists aids, will really go far. The entire staff gets together and talks, so if you are nice they are going to remember that and let each other know. Being mean to any staff during your visit is going to be talked about and reciprocated accordingly.
When you are labeled a good client you are more likely to get better appointment times, rewards programs, discounts and even special perks like a little extra wine in your complimentary glass. It is like anything else in life when people like you they want to do more for you and go that extra mile.
Being a bad client or tipper will get you put on the wait list for an appointment, and you might get passed off to the apprentice for your finishing style. You are less likely to have stylists want to go above and beyond for you. Complimentary bang trims will be a thing of the past for you, so hopefully, you like some face fringe because that's the style you will be rocking now.
Now that you understand the importance of it, let us go over the basic skills everyone should start practicing and teaching their kids now!
[su_divider divider_color="#fadcfc" size="2″ margin="5″]
Why are adult women carrying around colorful tubes of lipstick? The answer might shock you! Click here to find out why! 
---
Arrive On Time
Yes, this may seem like THE most basic thing to do in any situation but you would not believe how many people treat salon times like its optional. When you are late you are not only being rude, but you are pushing the rest of you stylists appointments back. If you are going to be late then make sure you call the Salon to give them a heads up so they can prepare things ahead of time to move through your appointment faster.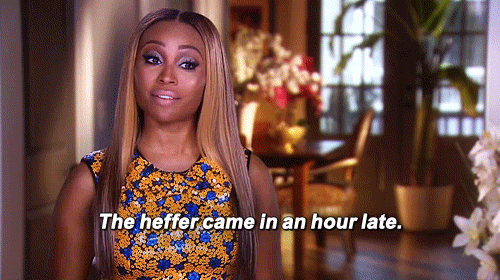 If you are going to be more than 20 minutes late it is best to either reschedule or just get one service done. For example, if you are scheduled for a cut and color to get whichever one is more important to you at the time and reschedule the second one for a later time.
Should I be mad if my stylist is late?
Additionally, it is important to remember that if your stylist is running behind it is most likely becuase of another client who showed up late; try to give them the benefit of the doubt. If this seems to be a habit however then perhaps your stylist is at fault and has bad time management. Keep this in mind and if it really bothers you then you might want to think about switching stylists or letting them know if you have plans after so they work in double speed.
Don't Do Last Minute Add Ons 
Okay, obviously you can call ahead and add on a service to your appointment. What I mean by no last minute add ons is don't show up, sit in the chair and expect to add on a bunch of services. Your stylist might already have an appointment booked right after you which won't allow them time for any add ons.
[su_divider divider_color="#fadcfc" size="2″ margin="5″]
Take a peek at the top manicure kits people who travel rave about! 
---
Know Yourself
What does this mean you ask? Essentially it means to take a hard look in the mirror and study your face features, shape, and overall color. Don't show your stylist something that totally doesn't suit you and, at the same time, listen to them if they try to tell you this politely. When a stylist suggests doing side swept bangs instead of short ones they are probably doing this to help you out and not talk you out of a certain cut. They know what looks good on you and what will make you look frumpy.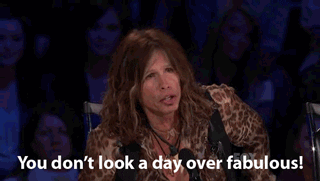 Example: If you have a square face shape don't show them a picture of someone with a round face shape and expect to look just like the picture. Hairdressers are stylists, not miracle workers or plastic surgeons. Some colors that look good on dark skin won't look good on fair skin, and vice versa.
When you are looking for example pictures to show your stylist make sure they have similar features as you. A few helpful tips include:
look for hair color models with the same skin tone as you
pick haircuts based of models with the same face shape
when picking nail polish pick out colors from models with the same skin tone
eyebrow shapes for waxing should be based on your same eye shape
always look at facial features and try to match them to your own
Using a free hairstyle app may help you envision different colors and styles on your actual face and body.
[su_divider divider_color="#fadcfc" size="2″ margin="5″]
Don't Assume A Fix Will Be For Free
If you are unhappy with your service take a step back and ask yourself why? Is it because of something you asked for and now just don't like it? Or is it something your stylist just decided to try and it looks awful on you. Perhaps your stylist was confident they could give you what you wanted but the outcome looks sloppy or is slightly off a few shades, esh. The stylist cares about why you are unhappy but you should care about how you get to that end result.
Stylist At Fault 
If it is your stylist fault you should first talk to your stylist about it, in a calm matter. Making a scene isn't going to fix your hair and it will only make your stylist feel even worse; typically stylists don't mess up on purpose. The stylist will typically offer to fix your hair for free and get it exactly to where you want.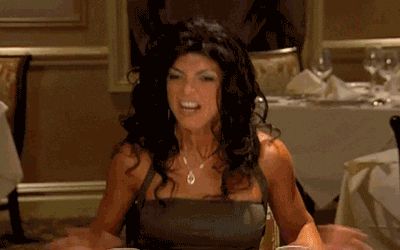 Your Fault 
If it is a bad outcome based off of what you asked and the stylist suggested an alternative, then suck it up buttercup. You need to keep in mind that because the bad result is something YOU pushed for it is best to not ask your hairdresser to fix it entirely for free. It would be even worse etiquette to just assume they are going too. Odds are they are going to tell you they tried to warn you of the bad outcome and this mistake now lies on you. Most stylists have a heart though and will work out a deal with you. For example: if its a color fix they might just charge you for the product and not their time. It will be entirely situational though and depend on your previous relationship. Don't think this is fair? When you go to a restaurant and don't particularly like the food; do you get it for free? No, you don't, and the same rules apply to the salon or spa.
If you feel uncomfortable talking to your stylist directly then try to contact the manager or owner. They can talk to the stylist and assist you in getting it fixed and if the original stylist can't or won't fix it then they will suggest another stylist who can give you what you are looking for. While you most likely won't be charged for the fix, it is best to still tip the new stylist for their time and effort! At the end of the day, they are fixing someone else's problem for free.
[su_divider divider_color="#fadcfc" size="2″ margin="5″]
Don't Be A Backseat Driver
While it is helpful to bring your stylist photos of what you want, don't tell them how to do their job. During the consultation is the perfect time to speak your mind and tell them exactly what you want and where you want it. If you are super picky and want to explain in depth with a flow chart or multiple pictures from pintrest then have it. Shit go ahead and bring an entire slide show if your little heart desires.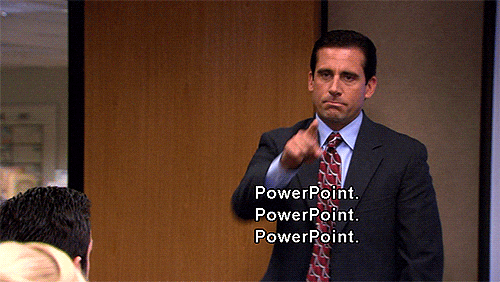 The only time the hairdresser is going to get mad is if you tell them how to do their job aka being a backseat driver. They don't care how many youtube videos you've seen, what the Instagram model suggested or how your best friend's sister who works at a salon does hair. Everyone has their own form and method of doing hair and there is no one universal way. Techniques and application styles that work for one hairstylist isn't necessarily going to work for yours; there are a million different ways to do one thing and every hair stylist finds one that works for them.
[su_divider divider_color="#fadcfc" size="2″ margin="5″]
Be Cautious With Cellphone Use
Use common sense when it comes to cell phone usage. During the haircutting portion, there should be no cell phone use of any kind due to the fact your hairstylist needs your head to be in certain positions so she can properly cut your hair.
During a color type of process it is okay to use your phone for games, texting, emails etc; just try not to talk to people on it. Your head position is still a bit important to the stylist and if your phone is to your ear it might be in the way of where your stylist wants to color or foil next.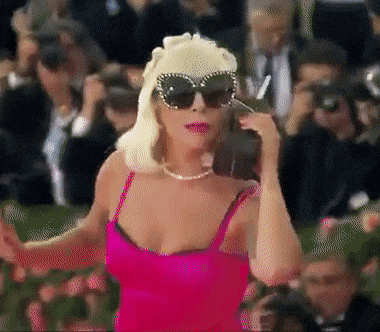 The salon atmosphere is another big factor in phone use. If you are at a salon and spa type of place it is best to not talk on your phone even during a processing time due to the fact most people are trying to relax. If you are at a more bubbly, bright or laid back type of place then it is more appropriate to talk on the phone during processing time, wait time, etc.
[su_divider divider_color="#fadcfc" size="2″ margin="5″]
You Control The Conversation
Hairstylists are often called free therapists for a reason. Getting services done means another person is touching you and this can be a very personal feeling. After a while, clients can't help but let their guard down and they often share things with their hairdresser that they haven't told anyone else.
If you want to go to your appointment, chat the whole time and vent about your life then go right ahead! Stylists got into the industry most likely becuase they are outgoing and love to chat. Just be aware of your surroundings; if its a family friendly place with kids around it might be best not to share that funny sex story that happened to you the other night. I know you may want to share how your tinder date went with the guy who ended up looking exactly like Ryan Gosling that showed up to your house with a bag of marshmallows, but just don't do it.
If you don't feel like talking then they understand that too. Even if you typically are a chatter but just aren't up for it then you can give your hairdresser social cues. After the consultation you can say simple phrases such as "It's been a long day, I have been looking forward to relaxing" and they will get the hint. If you have a close reltionship then you can be more forward and just let them know you aren't up for talking.
Giving short answers and not asking questions back will give the hairdresser a hint you want to stay silent. Another helpful trick to set the tone for no talking is to have reading material like a book or magazine. Anytime reading material is present its an instant sign the client wants to be left alone and when you decide its time to talk then initiate the conversation.
[su_divider divider_color="#fadcfc" size="2″ margin="5″]
Is It Okay To Bring Kids To Your Appointment?
This one is a hot button topic and is a trigger for some people. Like a few other items we went over, this is going to be situational. Right off the bat no matter what type of place you go to it comes down to the age and behavior of your child. There is a laundry list of safety hazards including chemicals, sharp objects, cords, hot tools, slippery floors, and crowded spaces. I hate to say it but if you can arrange other accomodations it is best to always leave kids at home due to the overall safety of your child. In a crowded place with lots of movement, you don't want your child to get stepped on or injured.
If you have a high energy child who is beyond curious and loves to explore then this will make you have to get out of the chair every few minutes to wrangle them. Getting up to get your child will cause the appointment time to run over and this will affect the entire schedule of your stylist. A wandering or loud child is also affecting other clients and stylists appointments. 
At the same time, you might go to a stylist who has their own closed off room or an entire building to themselves that is more private. In this case, talk to them about their comfortability with having your child at their appointment; some of them will be totally comfortable with that!
When in doubt call ahead and ask the receptionist when scheduling your appointment. Giving a heads up will allow you to be scheduled at a more appropriate time when they aren't as busy. If they have a no child rule they can also inform you of that before you show up with little Timmy.
An older child (10+) that can keep themselves busy in the waiting area or in a chair next to you most times will be fine to bring with if you are in a pinch. Just double check with the salon when making the appointment. 
[su_divider divider_color="#fadcfc" size="2″ margin="5″]
A Guide To Tipping At The Salon
Tipping your salon and spa should be looked at in the same way anything else is. Obviously, you need to take a few things into consideration before you tip them.
Standard Tip = 15 to 20 Percent 
A standard tip is going to be 15- 20 percent of the total service price. This standard is good for your hairstylist, colorist, aesthetician, massage therapist, nail tech or any other main service provider.
If you are blown away by the service then you can tip in the range of 20-25 percent.
Complicated Services = 20 to 25 percent 
More complicated service should be tipped 20 to 25 percent of the total service price. A few examples of these services include:
Corrective Color
Updos for weddings or formal events
Baylage
Silver or white hair transformation
Perms or body wave
Color service of lightening black colored hair
If you are in the stylist's chair for more than two hours then odds are its a complicated service and the tip should follow accordingly.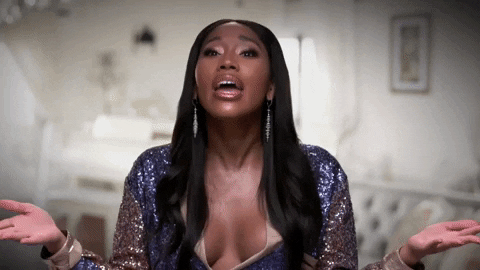 Didn't like the service tip = 10 percent
If you didn't like the service it is still best to tip 10 percent, especially if you plan on coming back to another stylist at the salon. Talk to the owner about what you don't like and they will be able to help you fix it.
The beauty industry is small and hairstylists from multiple salons around the area probably know each other and are most likely even going to be friends. You don't want to get a bad name around town as 'that girl who never tips" becuase stylists get together about once a week and vent about the awful clients they had; hairstylists call it bitch therapy and it's what keeps them sane.
Hated It tip = 0
I use the term 'no tipping' very hesitantly. There are very few instances where zero tip should be done and these include:
Color service that went bad: Example – you wanted to be blonde and are leaving a redhead or you wanted brown and you are leaving with jet black hair
You asked for an inch off and they cut it up to your chin
They somehow harmed you either with chemicals from the color process or perm process
They waxed your entire eyebrow off
They were sloppy and got color all over your clothes and in your new Birkin bag
---
Other People To Consider Tipping
Anyone who does a service on you or assists with the service should be tipped. Receptionists and owners do not need to be tipped.
Shampoo Helper
If you go to a salon where they have a separate person who washes your hair consider tipping them about $1-$5. For a shampoo before just a haircut you can tip on the lower end and color shampoos should be tipped on the higher end. If they do any extras for you such as an in-depth scalp massage or hand massage type of extras then consider tipping them on the higher end as well, maybe even throw in an extra dollar or two.
If the shampoo person is also blow drying and styling your hair then consider tipping them up to $10 for their time and effort.
Hairdresser Assistant 
If your hairstylist has an assistant that helps the entire way through considering tipping them $5-$20 depending on how in depth they help.
Tipping On A Complimentary Redo
Tipping on a complimentary redo should be 15 to 20 percent of what the service would have cost! If it is another stylist redoing it I recommend tipping 20 to 25 percent since they are taking time out of their schedule to fix a coworkers mistake.
---
Split The Tip
Remember to split the tip accordingly if multiple people are working on your hair. If you have three different people working on you for one combined service then split the tip between all three to your discretion; do so in the most logical amount per person per work done.
[su_divider divider_color="#fadcfc" size="2″ margin="5″]