It is one of the oldest debates in history, work out at home or work out at the gym. There are pros and cons to each method and in the end, it will come down to what fits best into your lifestyle. If you are leaning towards working out at home but don't know what options are available to you, well my beautiful new friend, you have come to the right place.
A great place to start is getting small workout staples such as a yoga mat and dumbells. You can't go wrong with both of those and they can be incorporated within any workout. However, the honest truth is they will only get you so far and you will burn yourself out just using one workout product. The key to a successful workout relationship is having numerous options or you are going to either burn yourself out or quite literally bore yourself out.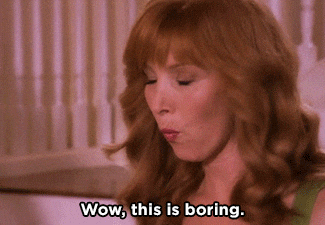 Don't get burn out and ruin your new healthy lifestyle goal! Be properly prepared and really look into investing in a workout machine so you have numerous options to incorporate a large variety of workouts in the comfort of your own home. You don't need to go to the gym to take advantage of the machines, they are available for you to purchase and use at home.
One of the best devices out there for those who want to work out at home is a full body cardio machine! Scroll down to the bottom to take a peek at some FAQ and look at my favorite devices below!
Everlast Punching Bag
There are many different punching bags on the market. Some require you to screw it into the wall, some require you to hang it over a beam and some like this product are free-standing.
Unlike most free-standing punching bags, this one has a stand that allows it to hang and move freely. Others will be secured from the base via sand or water, which can get messy and they aren't very sturdy!
This hanging punching bag is ideal for those who live in apartments or rent, and don't want to pay for any type of wall or structure damage.
Punching bags come in different weights and should be purchased to match your own body weight. The bag should be approximately half your own body weight.
Suggested bag weight to body weight is as follows:
180+ bodyweight needs 100 lb punching bag
160 bodyweight needs 80 lb punching bag
140 lb bodyweight needs a 60 lb punching bag
This punching bag comes with a bundle of extras. In this specific set, you will receive the bag itself, a wall mount if you choose to use it, boxing gloves, hand wraps, and the free-standing mount.
Some bundles will include a jump rope. This bag is great for punching and leg kicks and can be more useful than the little mini ball punching bags that are often portrayed in movies or used by boxers.
An option of expert installation is available with this specific punching bag set, but it is quite easy to put together. The bag comes filled so you don't have to worry about filling it with anything.
The base measures at 4×5 feet and is about 7 feet tall. Made out of a poly canvas material and can be a great option for those who don't have much space due to kids or apartment restrictions.
---
Airbike aka Airdyne Bike
While you might look at Airdyne bikes and think holy moly the '80s called and they want their workout back, you would be surprised to know they are one of the top rated cardio workouts. Their physical appearance hasn't changed much in the last few decades because it simply doesn't have to. Don't fix what isn't broken is a saying that rings true here.
Here are my top picks for Airdyne Bikes, and while they all are generally the same there a few minor differences. All of them are under $1,000 which is great for an at-home workout machine.
Assault Airbike Classic
---
This is a new take on an old classic and Assault has been a forefront brand in the bike game for years.
The overall product measurement comes in at 49 x 22 x 51 inches; 110 pounds. This makes it ideal for small spaces, apartments and can even be snuck into your home office.
Maximum user weight should not exceed 350 lbs.
Pros:
Free expert assembly
Unlimited resistance for upper and lower body
Adjustable seat – height and distance from the fan itself
This specific bike comes with a smart computer feature and allows users to control and adjust their workouts. A few features on the computer monitor include:
Time control
Target heart rate feature
Distance target
Calorie target
Heart rate target
Each of these functions means you can choose your workout based off of the goal you have in mind.
Cons:
2-hour assembly
Doesn't mimic a mountain/road bike seat
No water bottle holder
Air blows back into your face (which does feel nice after a few minutes)
A bit noisy
---
If you are a fan of bikes at home you are going to want to check out this at home office exercise bike! Get your workout in while you work! 2 stones 1 bird.
---
Schwinn AD7 Airdyne Bike
Schwinn is a name that is instantly recognized by all bike lovers, and those who are new to biking.
They handcraft some of the most popular and sought-after bikes out there, by both professionals and newbies.
Fits great in compact space.
Pros:
Free expert assembly
Single stage belt makes this bike run quietly
Foot straps come with the pedals
LCD Console
Water bottle holder
Reading Rack and Wind Screen available so air doesn't blow back at you
Extra padded and oversized seat
Adjustable seat height= up/down +forwardd/back
Multiple handle settings
Measurements to the overall bike are compact measuring in at 23″ x 56″ and the bike measures at 41.6″ L x 19.7″ W x 52.1″ H . This means that this bike is one of the smaller ones available and can fit in almost any room with small space needed overall.
There is a warranty for this bike, including the parts and labor.
Cons:
Pedals have standard threading
Not recommended to pedal backward
No stand for books or Ipads etc
LCD monitor sits lower – not at eye level
Body Rider BRF700 Exercise Upright Fan Bike
---
Here is my budget pick for Airdyne bikes. While this isn't Mr. Armstrong's first pick, it'll get the job done.
You get what you pay for and as long as this doesn't fall apart on you, which it won't, there's really not much to lose.
Pros:
Free expert assembly
Updated padded seat
Dual handle for work on upper and lower extremities
Resistant levels with knob control
When assembled this bike measures at 41.75″ x 22″ x 46.5″ and hold a maximum weight of 250lbs.
Cons
Basic LCD screen shows Calories, Distance, Speed and Time but only shows 2 at one time
Doesn't adjust forward or back
No Cupholder
No reading shelf
The fan blows back at you
---
Treadmills
Call me biased because I am a runner, but there is nothing like a good workout on a treadmill. Not just for runners though, it can be used to walk, do incline jogs and even get a workout in walking backward. Your glutes will thank you!
Treadmills are at the core the same but they do differ a little brand to brand. Here are my top picks for at home treadmills!
---
Folding Electric Treadmill
Starting off the treadmill game strong, with one that offers lots of bells and whistles. This treadmill has a long list of pros and a small list of cons!
Because this a foldable treadmill, it means you have more places to store it! Fold it up and put it in a closet or keep it squeezed in your office.
This treadmill pairs to an app on your phone via Bluetooth. The app is called GFIT and it allows you to control your treadmill from the app, keeps track of your data, gives you a health report and allows you to use a personal trainer.
Pros:
Foldable
Bluetooth connectivity
Extra wide/cushioned running belt
Low noise motor
Lcd screen shows personal stats like time, distance, calories burned and heart rate
Audio speakers – MP3
Two cup holders
Auto lubrication system
Shock absorbing system
Cons:
3%-5% incline
Only a 1-year warranty
Extra money for expert assembly
---
XTERRA Fitness TR150 Folding Treadmill Black
This one is comparable to the one above, but a little bit more compact.
This treadmill is one of Amazon's Top Choice products.
Can fit great in a tight closet space.
Pros:
Foldable
Large 5 inch LCD display
Speed 0.5-10 mph
12 preset programs
3 manual incline settings
Smooth/quiet motor
Cushioned running belt
Heart rate monitor grips
16″ x 50″ Running Surface and when folded is 29″ deep x 29″ wide x 61″ tall.
Cons:
Extra cost for expert set up
Takes at least 2 people to assemble
The LCD screen can be touchy
Mile count may be inaccurate at times- suggested to use apple watch or fit bit to keep track of mileage
Not Bluetooth compatible
Best Choice Products 800W Folding Electric Treadmill
This is honestly the cutest treadmill I have ever seen! It has a pink running belt and a white frame if all else fails you will have a cute treadmill for your fitness blog and Instagram!
Seriously though, you get what you pay for. If you are looking for a super-compact treadmill that will allow you to get a quick run in then this is the one for you.
Pros:
5 preset speeds w/ adjustable minus and plus to go in-between them
Digital display to track time, distance, and calories
Side handles of start/stop and heart rate sensor
2 water bottle holders
Media shelf to rest books, magazines or Ipad
The overall measurements are 48″(L) x 24″(W) x 48″(H); Weight Capacity: 250 lbs.
Cons:
Extra for expert assembly
Short belt could be problematic for really tall people
No incline
What is a full body cardio machine?
A full body cardio machine is literally what the name implies. Any machine that allows you to move constantly for long periods at a time is considered a cardio machine. The plus side to looking into these is almost all of them are full body workout!
What types of machines are considered full body cardio?
There is a long list of these machines but the ones that are going to be the best for your time and money include:
Treadmill
Elepitcal
Stari Stepper
Rowing Machine
Airdyne
Spin Bike
Jacobs Ladder
Skierg
Arc Trainer
Recumbent Bike
Punching Bag
Need a little bit of help losing that belly pouch? Check out my favorite supplements here that helps get me bikini ready!
Rowers
Some will argue that rowers are more beneficial to your cardio routine and are in fact easier on your joints and limbs.
It not only is an ideal cardio workout but it is great for your abs, arms, back, but, legs and the list goes on.
Hydrow x Polar Package
Off the bat I love this pick because it comes with Free Heart Rate Monitor + Free Shipping.
Also, not gonna lie, I love that this looks so modern, and if you have to have it in your living room or office, it doesn't look 100% awful.
Pros
Free Polar OH1 Heart Rate Sensor
Free Standard Shipping
1 Year Home Use Warranty Included
30 day risk free trial
Con
An all-access membership is required upon activation of your Hydrow. One membership gives you unlimited member profiles. Membership is just $38/month.
---
Things to Consider Before Buying Any Machine
Space: This will be the number one thing you need to consider. How much available space you have is going to decide on what machine you can fit into your home. You don't want to purchase a machine that doesn't fit anywhere so then it's going to live in your garage and just collect dust.
If you have lots of space you might consider buying multiple machines, and if you have little space available you want to buy one machine that will give you numerous workout options.
Perhaps your living room is going to be your workout room, in this case, you want to make sure you measure the open space and not space when everything is in it.
Additionally, the space of where you are going to store your machines is going to be another factor. You want to make sure you can fit any device you buy in a place that won't be in the way for you or your family.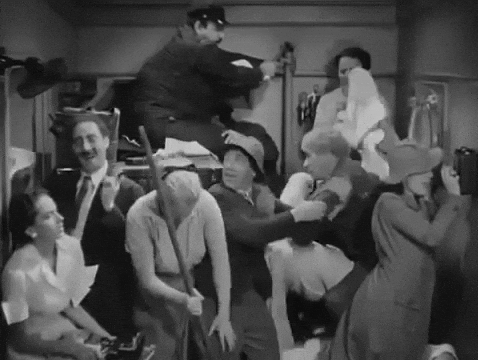 Size: Just like space the size of the machine is going to be important to take into consideration. Make sure your rooms have enough height room and width room. You want to take into consideration the size of the machine once it is up and running.
You don't want to set it up and realize you have no room for movement. The whole point of getting a full body cardio machine is to use it with a full range of motion without putting a hole in the wall.
Setup: If you are not a handy person don't buy a product that is going to require hard or technical setup if you have no one to help you. An option that most places offer is someone who will help install and set up your machine for a small cost.
Another go-to option can be to ask friends who are handy to come help assemble items in exchange for a nice pack of bud light! If you have friends then odds are one of them has a handy significant other, don't be afraid to ask for help!
Warranty: If you are a warranty type of person then make sure you buy a product that offers one. Some typically offer some type of warranty and some even offer a lifetime warranty. Read the fine print before you ever buy any product so you know exactly what type of warranty you're getting.
Free Returns: I myself am an indecisive person so I love when products offer a free return policy. This means you can try the product out and can rest assured that if you aren't a big fan of it then you can return it.
Body: While most of these cardio devices are full body workout, and some can target areas better than others. For example: If your problem area is your arms, then you want to make sure the product your getting is going to target that and help you achieve the results you are after.