It has been proven that phones have the capability to listen and record our conversations. This is why when people talk about specific products or events, they suddenly appear as advertisements on social media. While I used to hate this feature, it has recently been in my favor when I first saw a pop-up Ad for Function Of Beauty. I had been complaining about my hair health for a few weeks, so my phone took it upon itself to help me out.

When I started getting Ad's for Function Of Beauty, I was on the fence about it. A product that was made just for me, based off of my hairs overall wants, needs, and goals, could it really be genuine? Would the products work, or would I simply get a pretty bottle that smelled good? Here's what the total experience was like from begging to end:
---
Standard Professional Hair Products
Before I get into my experience with Function Of Beauty, it will be essential to go over standard professional products. These can be anything you may buy from your salon or the shelves at Target.
The first issue with these is going to be the fact that when you use the same shampoo and conditioner products, your hair gets immune to them. The same universal products will no longer benefit from the formula. It is, for this reason, your stylist suggests you switch them up every so often.
Having my license gives me access to unlimited professional hair care products for a cheap cost. So why go to expensive personalized online products? The simple answer is because I was intrigued by something customizable and not just a universal product; which is the only thing I have never known. To grow as a cosmetologist and as a blogger who suggests products, I need to try things outside of my comfort zone and things I'm unfamiliar with.
Professional hair care products do come in a wide range of benefits including:
Color protection
Brass eliminator
Moisture repair
Curl Definition
Straightening and shine
Clarifying
Detox
While these are all great and do help, they are still just a universal product. There are so many factors that come into play with hair, including genetics, diet, health, environment, and age, to name a few. Having a universal product will only help to a certain degree and will not be able to cover every circumstance. People are so unique and our products should start to match our individuality.
Using standard hair care products limits you to what color, size, and scent the product comes in. Besides purple toning shampoos have you ever seen a shampoo or conditioner come in anything besides white? Talk about a snooze fest.
Sometimes you want a particular feature, like hydration, but aren't a big fan of the bleak or floral scent. This is where the genius of personalized shampoo and conditioner comes into play. Additionally, you don't have to choose just one feature, you get to choose between a bunch!
If I do have to use standard hair care products I prefer Kenra Hair products because they do what they promise.
---
Looking for a new brush? I recently wrote about the brand new Mason Pearson hairbrush that has been used by ladies for centuries! You'll never need to purchase another brush again!
---
Personalization Shampoo + Conditioner
Personalized hair care items give consumers the flexibility of improving multiple hair issues with just one shampoo and conditioner set. Trying to fix multiple issues with standard hair care products would mean people would have to purchase and use multiple products all within one shower. Why waste time, money, and effort when personalized products can give the same result with one shampoo and one conditioner at the same time? Not only does personalized fix issues you currently have, but they can also work on hair goals that you have been dying to achieve!
Additionally, using personalized products allows users to pick the color and scent that they prefer. Shower products are no longer confined to what the company chooses for color and scent, consumers now get to choose both and add them to the hair issues that need to be fixed. You can have your cake and eat it too!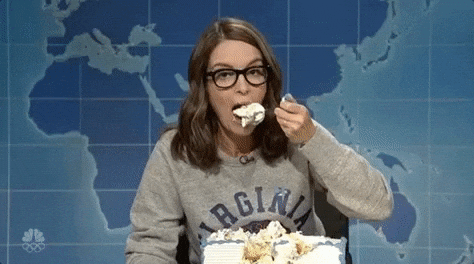 Inside your head right now I can see the clouds parting and the sun is shining. The realization of all the hair benefits are starting to stack up and you're itching to know where exactly you can purchase these customized products. Well, let's take a look together at Function Of Beauty.
I was looking at two personalized shampoo and conditioner brands, this one and prose. I ended up going with the function of beauty because you get more product for a cheaper price and the brand is vegan, cruelty-free, sulfate free, paraben free, and made in America.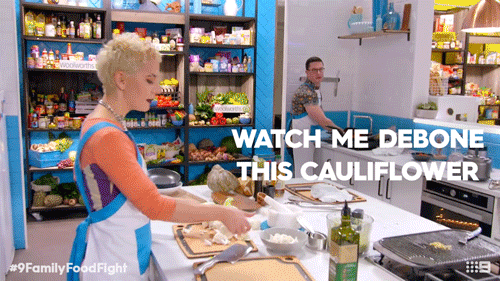 With over 12 billion different combinations of ingredients, there is a formula that can be made for everyone! This company takes out the need for the middle man and you get to talk to the manufacturer directly, requesting every last detail of the product.
How do I order it?
First things first, visit their website Function of Beauty. When you first go to the function of beauty website, they will have you start by taking a hair quiz. You answer a few of the following questions:
Hair Type – straight, wavy, curly, coily
Hair Structure – fine, medium, coarse
Scalp Moisture – dry, normal, oily
Next, they will have you pick 5 hair goals from a list of things such as:
Deep Conditioning
Replenish Hair
Fix Split Ends
Strengthen
Hydrate
Lengthen
Volumize
Color Protection
Thermal Protection
Anti-aging
Anti-frizz
Curl definition
Shine
Straight
Nourish Roots
Smooth Scalp
Oil Control
Reduce Brassiness
Once you click on a hair goal you want, a description will pop up at the bottom explaining exactly what the hair goal does. This is helpful to show you exactly what the hair goal means and can reassure you that you picked the right one for you. It also shows you the ingredient in it that is going to help your hair achieve that specific goal.
A few of the goals are going to help you in the same way so it is best to pick a wide variety. Since you only get five it is best to pick things that are different and aren't going to do the same things. Example: if you pick the replenish hair option you probably don't need to pick hydrate as another goal.
---
Next, they let you customize it with scents like:
Nude peach
Milkshake
Pear
Flower
Pineapple + coconut (I picked this one, smells amazing)
Eucalyptus
Fragrance-Free
Once you picked your scent you can pick the smell strength of it and you get to name it! The last thing they will have you do is pick a color.
Blue
Pink
Coral
Purple
Peach
Black
Dye Free
You can pick a few different purchasing options:
16 oz Shampoo + 16 oz Conditioner = $49
8 oz Shampoo + 8 oz Conditioner = $36
8oz Shampoo + 16 oz Conditioner = $43
16oz shampoo + 8oz conditioner =

$43

16 oz shampoo = $36
16 oz Conditioner = $36
You can purchase this as a one-time thing or you can choose to get it like a subscription shipped every month, every 3 months, or every 6 months. It is all free delivery unless you purchase it as a one time option and then it is $5 for shipping.
If you choose to do the month options you can update your products before they send them out! So you can change up the hair goals you want to work on, switch up the color and change the scent! They send you a reminder email a few weeks before they are going to send them so you can be reminded to update if need be. You can also cancel the subscription service at any time. I also like that they don't charge you for the products until right before they send them out!
Which subscription is right for you?
This will be situational to the individual. Things to keep in mind include:
How often you wash your hair
How long your hair is
How thick your hair is
How much product you use
What size you purchase for your first order
How often you want to change your hair goals
Obviously longer or thicker hair is going to need a month to month or 3-month subscription vs. someone with short hair can do the longer 6-month subscription.
If you get sick of scents quickly or overuse product, then you will want to do the month to month subscription to get your new product sooner.
The rate at which you typically purchase your shampoo and conditioner products currently is the rate at which you will want to reorder these. Compare bottle size to what you have and what you want to order to get a good feel at which will be right for you.
---
Believe it or not, this great product was first created by two gentlemen from MIT, aka Massachusetts Institute of Technology and a team of data scientists. They developed a system that takes your hair profile + the five goals you chose to work on and creates your own unique shampoo and conditioner. After you take the hair quiz, which takes five minutes tops, the items will be shipped to you!
This set is literally risk-free! If you don't happen to love your shampoo and conditioner then they will refund you in full, within 30 days of your purchase. Since you pretty much pick out every detail of your order, it's almost impossible not to love. They use FDA-approved dyes so it won't change the color of your hair.
Each product is going to be 100% safe to use during pregnancy!
Each shampoo and conditioner set is named after you because it is made for you. You can put your name, a nickname, or whatever your little heart desires as the name on the bottles and feel proud every time you go to wash your hair. It's not often you get a hair product with your name on it, makes you feel special.
I was skeptical at first to spend so much on shampoo and conditioner since I haven't spent more than $5 on hair products since I've had my licenses. I can get the product directly from the distributor so its cheaper for me vs. those of you who buy a product from their stylist or the store.
What turned me to actually try this was because it is made specifically for me and MY HAIR. They have you take a hair quiz for a reason; they not only want to help you with your hair goals but they also take into consideration your starting point. The function of beauty asks for your natural hair type, structure, density, and oil condition as their first question because getting to where you want to be is solely dependent on where you are starting from; thus the quiz helps them make a formula that will work for you and for you only. It's not a one size fits all type of product, its a one size fits YOU kind of product.
I'm glad I bit the bullet and just ordered it. After only one week of use, I really noticed a difference in my hair. Below are the things that first jumped out to me after simply a few weeks of using Function Of Beauty.
---
Note: If you enjoy taking care of your hair, you may enjoy this article I wrote here on the best hair ties to not damage your hair. Standard hair ties just don't cut it anymore and your hair deserves better!
---
My hair quiz results:
Hair Type – Wavy
Hair Structure – Coarse
Scalp Moisture – Dry
My 5 hair goals: deep condition, replenish hair, fix split ends, lengthen, shine
Scent – Feeling (F)ineapple (coconut pineapple)
Fragrance – Strong
Formula name- Megan
Color – Green aka Mint
Size – 16 oz Shampoo + Conditioner
---
Adds Shine
Holy guacamole, my hair shine was the first thing myself and other people noticed about my hair. I had people blowing up my Instagram asking what type of shine serum I was using. When I told them it was actually from my shampoo and conditioner products they were blown away.
I like to be as natural as I can most days throughout the week to keep my hair wholesome and let's be real, I'm lazy. With the use of these, I don't need to remember to use a shine serum every day because my hair holds shine until my next wash. It is truly one of the best features.
The Function of Beauty products have ingredients that heal your hair from the inside out. Standard products you get from Target sit on top of your hair cuticle, merely appearing to make it healthier. The Function Of Beauty does the opposite; it has no fillers, wax, or other fake shine products. Instead, they are full of real ingredients that help fix your damaged hair and can reverse any damage you've already done, by penetrating deep into your hair.
Ingredients found in my formula that helps restore my hair include:
Rich protein
Acai Oil (Helps with shine)
Amazonian babassu oil (Helps with shine)
Remember friends: Healthy Hair IS Shiny Hair!
---
Adds Length
Heres the deal with hair growth; everyone's hair grows about 1/2 inch per month! Obviously, some factors will make this more or less for an individual person, and everyone's hair grows more in warmer seasons vs colder ones.
My hair grows a minimum of 1/2 inch year round. I had been cutting it around my chin for the last two years and I decided I wanted to grow it out! Since using these hair care products I would honestly say my hair has grown closer to 1 inch per month.
How did my hair start go grow so fast? A few factors come into play here. Because I picked fixing split ends as an option, my hair stopped breaking as much, thus allowing it to grow longer. I also picked the option of lengthening which is made with blue-green algae extract mixed with the pea sprout extract which really worked wonders with my scalp circulation allowing my hair to gain a boost in growth. Now mix all the other ingredients into the equation and this shampoo + conditioner set really started to fix my hair back to its original health and as I always say: Healthy hair is long hair! Such a simple sentence and so accurate!
Just like the shine questions, people consistently ask me what kind of extensions I use. I showed up to my in-law's house for a birthday party and the girl's jaws were to the floor when I walked in. We all decided to grow our hair out together and mine was clearly growing leaps and abounds ahead of theirs.
One of my sister in laws actually ran her hands through my hair to make sure I wasn't lying about not wearing extensions. I told them my only change up I had done is my hair products and I recommended that they try it out!
---
Smells Amazing + Fun Color
I get so many compliments on how my hair smells and most people assume its from a hair perfume. I like that the smell is a natural smell, not an artificial that sometimes reminds me of little girl products.
I picked out the coconut pineapple option and it smells like a tropical vacation. Great for a girl living in Wisconsin feels like she lives by the beach. The scent lingers for a few days until my next wash.
I enjoy that I get to pick out the color as well. My first set was the pretty mint green and my second set was purple. The colors are really fun and are a great change up from the standard white goop you typically get from every other hair company.
---
I recently wrote about my favorite hair sectioning clips in this article here. These clips can help you reduce your morning routine by 30 minutes!
---
Reminder Emails
A reminder email was perfect because I did want to change up some of my hair goals, color, and smell. When I first ordered, I opted for the three-month option, and I haven't even gone through my first two bottles yet. My conditioner is down more than my shampoo, but I still have just under half left of each. I only wash my hair a few days a week because washing it every day will strip your hair of its healthy natural oils, which is needs. Hair isn't meant to be washed every day, no matter what your hair type is.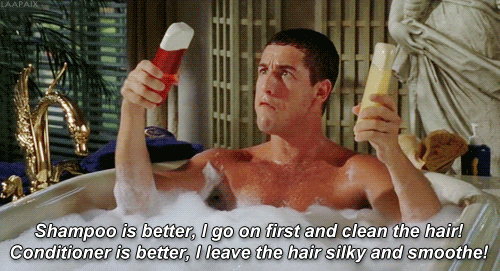 Having extra product will be good to keep around so I rotate it with my other set; because as I told you before, your hair can become immune to the products you use and will no longer work with them.
As I grow and change, so will my hairs wants and needs, so it's important to change up my hair goals from cycle to cycle. One cycle I may want to focus on lengthening and another month I may want to focus more on hydration, especially in the cooler months when hair gets more dry.
---
Additional Info
Each set comes with two pumps for each bottle and is shipped in a very secure box so you know the product won't be damaged while it's being shipped to you. After you get your first set you can opt to get new pumps set to you or reuse the ones you already have. They stay in super good condition so honestly, the pumps should last you a few cycles. They also include cute little stickers you can decorate your bottle with. I put my stickers on my phone case!
The products are gluten-free and only some contain nut extracts.
| | |
| --- | --- |
| Hair goal | Nut extract ingredient |
| Replenish hair | almond and chestnut |
| Volumize | almond only |
| Shine | almond only |
| Fix split ends | almond only |
They do ship to other countries!
| | |
| --- | --- |
| To: US | expect 7-9 days |
| To: Australia | expect 18-20 days |
| To: Canada | expect 10-12 days |
| To: Great Britain | expect 12-14 days |
| To: New Zealand | expect 19-21 days |
| To: European Union | expect 4-17 days |
Helpful Hints
There are a few helpful hints you might want to read over before you go purchase your first set!
Make sure you pick your hair goals accurately so the products can work with your hair. If you aren't sure what you want your hair goals to be or what to pick to achieve your hair goals then leave a comment below and I can help you! If you feel more comfortable talking to your stylist about it go for it, they should help you out.
Keep in mind the beginning of the quiz is your starting point, not what you want. Example: If you are starting off with fine hair and want thicker hair, then choose fine hair for your starting point and then pick volumize for one of your hair goals!
Be on the lookout for their seasonal scents! The company stays super up to date on the season and pays close attention to what scents are trending! Example: they have a milkshake scent for summer!
Over 20,000 people have given this a 5-star review!
Use common sense When picking out your hair goals.
A. If you have oily roots don't choose the nourish roots option or it will increase oil creation.
B. If you don't have extra dry hair, then don't pick 3 things that are for dry hair like deep condition, hydrate, and replenish; go ahead and pick just one. Deep condition is something EVERYONE should be doing once a week, so if you aren't going to purchase their individual leave-in treatment (additional cost, but so worth the money) then it would be a good choice for one of your hair goals.
C. Don't pick hair goals you don't have problems with, it will be a waste of one of your hair goal picks. Example: if you have never had a problem with frizzy hair, then don't pick that as one of your hair goals. DUH, this should be common sense.
D. Anti-aging isn't just for older people! This hair goal is great for everyone and helps protect hair against premature aging due to environmental stressors, heat and chemical styling, coloring, and nutrient loss. This one hair goal can cover a ton of common issues people will face at one point or another in life. This is an example of something you can prevent and should! Prevention is better than a reaction when it comes to hair health.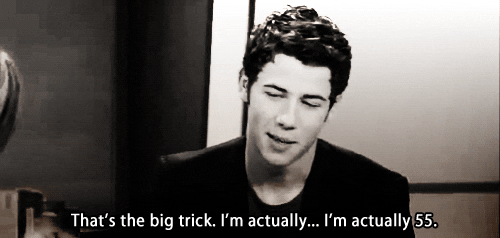 E. Remember you can use this as a subscription service or purchase as a one-time thing! The choice is yours and you can cancel your subscription at any time. If you do choose to go with the subscription service you will be saving money every order! Just saying, something to think about.
F. Even though this is a sulfate free product, the lather is still there. Some sulfate free products are absolutely non-lathering but this one gives you enough zoom to completely saturate your hair without stripping it of necessary oils. This means it will also help your color last longer!
---
Final Thoughts
Personalized shampoo and conditioner sets are the future of the hair game. Universal hair products just don't cut it anymore and in a world that is finally recognizing people for their amazing individual selves, it's time our products match our thoughts! When you have the option to customize your products specifically to you, the only question left is, why have you not ordered it yet?
Haircare Personalized. Shop Function of Beauty.
---
This is NOT a sponsored post. I am simply writing based on my own first-hand experience, mixed with the knowledge I obtain from having a cosmetology license since 2008. I only review and promote things that actually have worked for me and what I believe will work for others.
For those of you who enjoy a personalized shampoo and conditioner, but want to rotate it with a shower set that upkeeps color than you might be interested in my Viral Colorwash review.