I'm sure if you're clicking on this article you have seen those annoying commercials; the ones with the girls in their gorgeous closet talking about paying for their weddings with the stuff they sold on Poshmark. You most likely won't be able to pay for your full wedding from Poshmark, but you could probably end up paying for at least your dress!!
Selling on the app is not as easy as post and sell. There is a little bit more that goes into selling on Poshmark, but with effort comes success and I'm here to share with you all the tips n tricks.
---
My Journey – Cliff Notes Edition
I joined Poshamrk years and years ago. The app was not user-friendly at all and took more time and effort than what it was worth. Not only did it take forever to post, but people could personally message you and it was creepy, to say the least. You expect people to slide into the DM's on social media but not through a clothing selling app. This turned me off and I donated my clothes instead of selling them.
Fast forward to 2019. It had been a year since my mom passed and I was finally ready to take the leap and sort through her things. She was a shop-o-holic, to say the least, and half the things I found in her closet still had tags on them. This lead me to think about trying to sell some of her stuff instead of donating it.
What persuaded me to try Poshmark again?
Simple, I hate confrontation and going into a second-hand store would have left me getting screwed over by the 15-year-old doing the buying. $5 For my brand new Steve Madden shoes, sure why not, Linda?
I figured I would try Poshmark first and if it didn't work then I would go negotiate with Linda at the store.
---
Similar Read: Why Women Everywhere Are Boycotting The Razor Industry and Why You Probably Will Too!  Click Here to Find Out Why. 
---
The Poshmark App + The Positives
When I logged into my old PoshMark app I was presently surprised at all the new features. No more personal messaging as an option, and if people want to negotiate the price they have to press one button and a seller gets a notification.
The seller then has an option of accepting, declining or counter-offering with another price; all of this is made simple with the ease of 3 buttons and that's it. There isn't even a space bar to allow sellers and buyers to type back and forth.
If you want to negotiate the price and come back with a counteroffer; the app is made for dummies and it literally tells you the new total profit of the new offer. FYI, each net profit is after Postmarks fees.
No more need for awkward conversation back and forth; if you don't like the offer or don't want to accept the ridiculously low offer just hit the decline button. The new app allows the buyer and seller to get right to the point.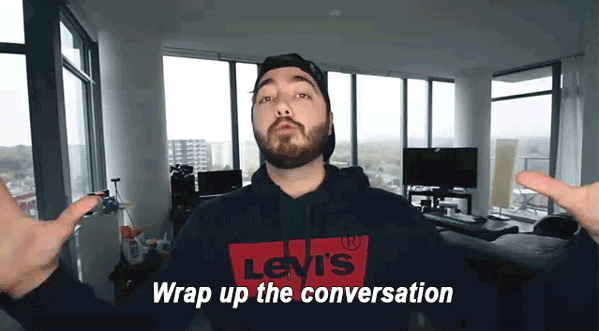 Communication
The only place users are allowed to type freely and where sellers can freely respond back is on the individual post itself, that is seen by the public. This makes it so people typically don't post inappropriate things and sellers can choose to reply or flag it for PoshMark to review and take down. Honestly, since using the new app, I haven't had one inappropriate or annoying comment. People seem to the use app for the purpose it was made for; buying and selling goods.
Another bonus is the overall trading deflation. For those who don't know what that means; trading basically is an option where two users can trade clothing straight up and no purchasing is necessary. While users can still trade I have yet to have anyone ask me if I am interested in trading or if I like to trade. To be honest I haven't seen a trading button but I see people post about it so I'm not too sure on if that is done outside the app or not.
---
Click Here Now To See Why Blondes Are Running To The Salon To Color Their Hair Darker!
---
How To Post In The Poshmark App
Posting is super easy! You can take pictures directly in the app itself, and you don't have to worry about uploading them through the camera roll; though this is an option if you still so wish. You get to decide to give as little or as much detail as you want and only a few things are required such as :
Title of What You're Selling
Description
Category
Size
Color
Original Price (put whatever you want $0 – whatever)
Listing Price
Optional details include:
Quantity
Brand
Color
New with tags
The app is very clear to let you know what your profit will be and the seller is the person who pays for shipping so you don't need to worry about shipping costs!
Standard shipping is expedited (1- days) and costs the user $6.79 so keep that in mind when pricing the item because that is a big additional cost for the buyer.
Can the shipping option be changed to lower standard 5-7 day shipping?
No, I don't understand why but no. I feel like Poshmark should allow an option for buyers to choose their shipping option but they don't. The seller can, however, choose to do bundle specials which allows users to pay for shipping just once on multiple items and they additionally get an overall discount.
Example: I offer a 15% off 3+ bundle which is great for users to really stock up and only pay that annoying shipping rate one time.
---
If you enjoy all things fashion and beauty then you don't want to miss this new hot and trending jewelry line! You will be surprised to see it's run by one of the hottest reality stars on TV! 
---
Now that you know the basics about the app, it's important to know the strategy behind how to sell and actually make money! It took me some trial, error and time to figure it out but I can honestly say that I am able to make some nice extra cash. Scroll on down to learn how you too can actually make money selling on Poshmark! Some of the tricks might surprise you.
---
Take Pictures Of Tags
This is a common sense thing for most people. If your clothing has price tags attached, then you want to take pictures of them! While there is a button you can toggle to the "on " position notifying buyers the article has tags; pictures of the tags themselves will reassure the buyer that you are being honest and might just help you make that sale!
Another tag you should take a picture of should be the material tag. Almost all users will ask you what the garment is made out of and taking a picture of it is way faster than typing it out, especially when some clothing is made form 2 or more materials. This tag will often show users how they need to care for the garment and this can be helpful to let people know if they should find a good dry cleaner or not!
Taking pictures of the name brand tag is also a reassurance to the buyer that your product is legit and isn't a knock off! The more proof you have overall via pictures the better relationship you will have with your buyers.
---
Ever Wonder How Your Friend Grows Her Hair Out So Fast? Check Out The Hair Trending Secret Here That Will Have Your Hair Longer Than Hers In No Time! 
---
Set Prices A Few Dollars Higher
Having a set price in mind is key before you post an article of clothing. Once you have a profit number in mind I suggest pricing your product up a few dollars at least. Most people will try to negotiate and pricing up allows wiggle room to sell it for the number you originally wanted to in the first place. Nothing is worse than pricing low from the get-go and selling something way cheaper than what you wanted to profit.
You can negotiate the price down, but sellers can only negotiate up to the price that the item was originally posted for! Example: If you have something posted for $25 and someone offers $20 you can't then go back with a counteroffer of $30, you can only counter it up to $25!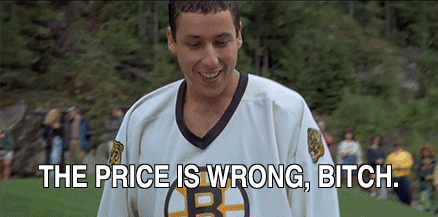 Pricing too low can also be a turn off for people.  For instance; If you have a brand new, never worn, name brand pair of pants and are selling them for $5, people are going to wonder if they are damaged or if you are selling a knock-off version. You can always circle back to a product, re-evaluate and price down if you aren't getting any bites.
Price Drop 
The price drop is a feature that is used as a tool to get the sale! You can offer it to the public or offer a price drop to likers only; which is private to them only.
When you offer a discount you must lower the overall price by at least 10% and you must also pay a shipping cut which is subtracted from your net. This makes it so the sellers shipping cost is also discounted on their end. Shipping discounts you pay are either $1.80 or the full shipping of $6.79. Keep this in mind when pricing; if you think you will use the price drop feature often then price up so that after all is said and done you can still profit off the net.
---
Know The Worth
I can not stress this point enough! Knowing your product and knowing name brands is going to help you tremendously on the Posh app. Name brands are obviously going to sell better and those can be priced higher. Wait it out and someone will eventually come along and buy them. I suggest only dropping the price on items that are from basic retail stores.
Prices can be dropped on items from stores such as:
Forever 21
Charlotte Russe
H&M
Target
Kohls
My Why It's Important To Know The Name Brand Example
My dumbass sold a brand new pair of Steve Maddens, never worn and still in the box for $15. After they were sold I browsed brand new Steve Maddens on the app, most were not even with a box and saw they were selling for around $40 and up. I totally got ripped off and I never made that mistake again. With my other name brand items, I told myself to just wait and guess what? They sold exactly for the price I originally posted.
The kicker to the story is the girl was pissed I mailed them directly in the box they came in. Here I was thinking I was doing a good job and she was pissed and gave me a one-star rating. (Note: Only Positive, 5-star ratings show up on your profile! ) She said the box got damaged and now she won't get as much when she re-sells them. Not my problem I ruined her resell, I thought I was being nice giving someone a good deal on shoes and she was playing me the whole time to resell them.
Overall, if you aren't sure what to price things at; take a scroll around the app. You can find items similar to yours by browsing via the same brand or category and look at old listings of what things have already sold at or are currently listed for.
---
Check Out The One Kitchen Tool Every Celebrity Owns To Help Them Stay Fit and Healthy! Sneak A Peek Here. 
---
Know The Quality
Just like knowing the worth, knowing the quality is important. You don't necessarily need to sell name brand items on Posh, I personally don't, but you do need to quality check the items. If you have things from Kohl's that are over worn or have stains on them, don't even waste your time trying to sell them. Would you buy something with a stain? Didn't think so, Linda.
If you have items that are brand new and never worn, it doesn't matter where they are from. If it's cute and you price it accurately people will buy it! Anything with tags is almost for sure going to sell because it adds quality and value. Many people understand it doesn't matter where something came from it matters what it looks like.
Items still attached to what they were purchased in will also help. Example: Shoes still in the box, jewelry still on the plastic thing, or swimsuits still in the plastic bag with the panty liner will sell 10x faster than those without.
---
Take Pictures Of The Bottom Of Shoes
Nothing will sell shoes faster than taking pictures of the bottom. As any shoe fan knows the bottom of the shoe is like a storyline. The more you wear shoes the more the soles get torn down and showing brand new soles are going to be a huge selling point! The better the condition the more money you can ask for.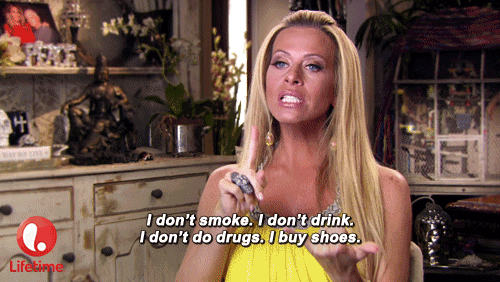 ---
Know The Lingo
You have probably noticed a few phrases being used over and over throughout my article. These are keywords often used around the Posh community. When listing items it is helpful for buyers to read descriptions that are right to the point.
A few must-have phrases in every post should include:
Brand New and Never Worn
NWT – New with Tags
NWOT – New without tags
Non-Smoking household
Still In Box
P2P- asked when buyers want a pit to pit measurement. Buyers might also ask for the top to bottom length measurements as well.
---
Similar Read: The One Item Your Trainer Uses At The Gym To Better Their Gym Experience Every day! Check It Here!
---
Reject Offers
It took me a while to learn this one. When I first started getting offers they were coming in at least $10 or lower, and while I hesitated at first I did end up accepting them. After a while, it was bumming me out so one day when I got a low counteroffer I meet them in the middle with price and they took the bait.
While this felt great for a while, it left me once again being bummed I was never going to sell things I actually posted them for. A few wines in one night, I was getting a bunch of low offers and wine mind kicked in. I was feeling bold and I just instantly clicked decline offer and do you know what happened? They ended up coming back with higher and higher counters until eventually, they bought the item for the original list price.
Case in point: if you feel strongly about your price and think its fair don't be afraid to simply decline a counteroffer. Either they were feeling you out for negotiations to get a steal or they were going to pay full price the whole time. If they don't buy it someone else will come along and buy it out flat without negotiating.
---
Don't List All Brand Names
While we have gone over name brands are clutch on PoshMark, they aren't the end all be all. Have you ever worn an outfit and had people rave about it, asking where you got it? You tell them Target and they freak out and ask you if you're for real or not? PoshMark is like that too.
Since it isn't required to list the brand of an item, don't if it isn't a top brand! If you have great pictures of it and it's cute, holding back the name brand will help you sell it faster. Much like anything else in life people are materialistic and they may be minutes away from buying an item until they look at the brand and see it's not "good enough" for them. Best way to avoid that is not post about it. If they are really concerned enough they will ask, but if not then why tell? Personally, no one has gone out of their way to ask me what the listed brand is.
---
Be Active – DUH
A ton of articles and forums tell you to be active within the Posh community and I wish I would have listened sooner. Unlike most social accounts, when you follow people on Posh they will follow back. A follow back typically means the person will also share at least one of your listings to their own followers. A shared item means more eyes on not only your post but also a chance for more traffic to get to your account if someone likes what they see.
Reading Into Activity
Posh is a platform that should come with a users guide. There are a ton of moving parts at first and over a few months, I finally understood how to navigate the app and the users.
A few unwritten rules are as follows:
People who typically share one of your listings are a seller wanting you to follow and share back.
A like on a listing is a buyer interested and it is smart to offer likers private discounts. It is an option available to you per each listing.
When a user bundles a few items together they want you to present them an offer. Remember bundles give users the option of just paying to ship cost once so subtract the total net accordingly from the item amounts.
Follow everyone. Even if the seller is an account you won't ever be interested in; for me, it's kids clothing, just follow them. They still will typically share one of your listings to their own followers.
Limit Party Activity  
While it is smart to join parties whenever you can, you don't need to go overboard. Look at the name of the party and pick your top favorite picks to share to it.
Example: If it's a spring top party, you don't need to post every single spring top from your inventory. Hundreds of listings get posted to the parties so posting your top front runners will be more time effective for you and will persuade people to come and check out your page. Posting every single item isn't going to benefit your time or effort at the end of the day. If you do have free time to kill then, by all means, share each item.
---
How To Look Like A Instagram Model While Working Out! Check It Out Here! 
---
Buy A Mannequin
Almost all of my sales have come from a picture with the clothing on a mannequin. I didn't originally have one and I was doing flat lay or hanging things off a door via a hanger. While either of those is fine I found the mannequin to be the best option.
I just got a cheap mannequin like the one found with this link here, and it changed my postings. They show the garments way better and people can actually picture what they would be like on. Having the garment lay on a body form gives life to the garment and makes it more desirable.
I keep my pictures clean and don't do any extras in the photo like plants or wall decor. I like each picture to be focused on what I'm trying to sell and I don't care if it looks Instagram worthy.
Some people choose to run it like a full-on store making outfits out of each listing, but I just don't have time for that. I have over 350 listings up and I'm still not done. If you are choosing to do a few listing at a time, then showing clothing in an outfit from or paring it with accessories will help your sales.
---
Click Here To See Why People Are No Longer Buying Converse! 
---
Additional Thoughts
Use As A Rotating Door
While my main focus right now is on selling my mom's stuff, I do see how people use Poshmark as a rotating door. You can easily buy and sell through the app weekly and don't need to shop elsewhere, ever. This wardrobe system allows your closet to stay fresh and clutter free.
Rule of thumb: don't allow yourself to buy something unless you have sold something. A neat feature of the app allows you to either keep money from sales in a Posh balance, which can then be used to purchase new items from other sellers, or you can deposit money from sales directly into your bank account. The choice is yours!
Not A New Career 
Can you make a career out of Poshmark? Yes, you could but it isn't realistic. Unless you have some major extra items in your closet you aren't going to sell enough to quit your day job.
People who typically make Poshmark their career go thrifting or do some heaving digging online to find cheap brand name items to then resell at a higher value. If you don't have time and patience you are better off using Posh as a way to get extra play money, not as a new job.